The following are bible verses for godparents which will guide us to know what the term grandparent means in a biblical context.
Bible Verse for Godparents
The scriptures highlighted below is directly talking about Godparent which will give us a clear knowledge of what the context means and how we can as well approach it
3 John 1:4
I have no greater joy than to hear that my children walk in truth.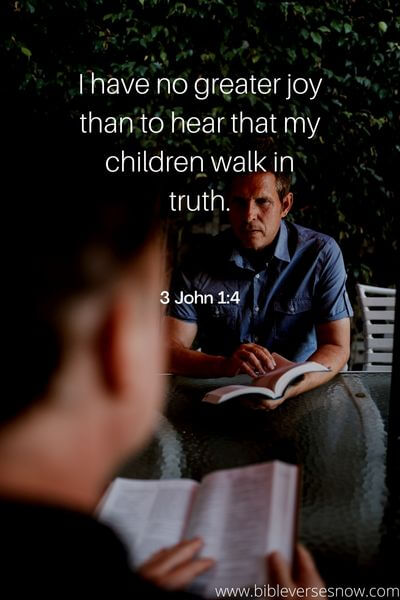 A godfather is at liberty to nurture his or her godchild in a way that pleases,  he or she is to assist the parent and ensure that the child is properly groomed in the way that pleases God.
John here was a godfather and he was delighted according to the scriptures when his godchildren began working in the truth and light of God. 
John 3:21 
But he that doeth truth cometh to the light, that his deeds may be made manifest, that they are wrought in God.-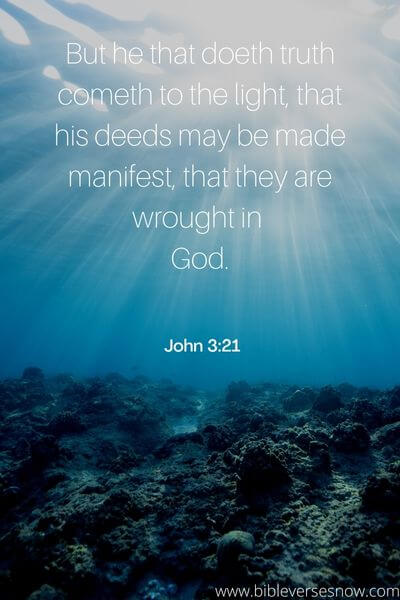 Godparents are more than parents, they are teachers, mentors, and guardians. They ensure the children have a good a secured future. 
These scriptures tell us that those that are truly are definitely in the light of God and are regarded as God's children.
1 Timothy1:2 
Unto Timothy, my own son in the faith: Grace, mercy, and peace, from God our Father and Jesus Christ our Lord.-
The phrase "true child in the faith" suggests in this verse that Paul and Timothy have a close spiritual relationship, similar to that of a spiritual father and son.
In this sense, Paul is Timothy's spiritual mentor and guide in his ministry and faith journey.
It is worth noting that the concept of "godparent," in which a person is designated as a child's spiritual sponsor or mentor, has no direct connection to the biblical concept of a spiritual father or mentor. The concept of a close spiritual relationship and guidance, however, is similar in both contexts.
Deuteronomy 6:7 
And thou shalt teach them diligently unto thy children, and shalt talk of them when thou sittest in thine house, and when thou walkest by the way, and when thou liest down, and when thou risest up.

Deuteronomy 6:7
This verse specifically outlines the importance of the commandments of God for the Israelites, and how they were to pass them down from generation to generation.
It precisely instructs parents to teach their children about God's commandments and to talk about them in all aspects of life.
What Does the Bible Say about Godparents
The idea of a Godparent was traditionally developed to provide an additional person or couple, a helping hand to assist with the religious upbringing of a child.
Godparents are often regarded as a person who will help in the prevailing health and well-being of raising a child.
A Godparent may or may not be related to the child, as we earlier talked about and a child may have one or multiple Godparents which could be termed as mentors
Furthermore, the Bible emphasizes the importance of parents in teaching their children about God and instilling in them a love for God and his ways.
Proverbs 26:6 
He that sendeth a message by the hand of a fool cutteth off the feet, and drinketh damage.-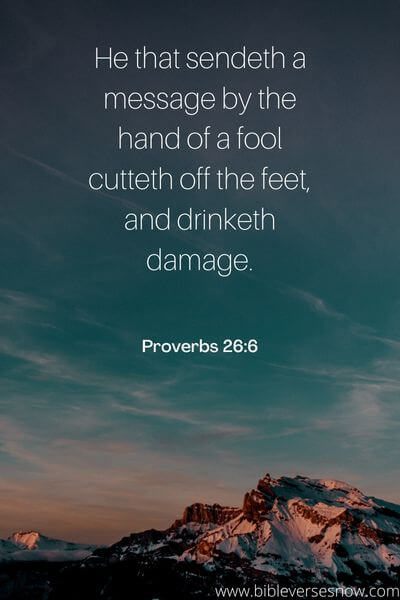 The term "godfather" typically refers to the male godparent of a child in a Christian baptism who serves as the child's sponsor and mentor.
The term can also refer to a man who serves as a mentor or protector, particularly in criminal organizations.
This verse explains that anyone that passes a message through a fool shouldn't expect anyone to conceive such information as it's more or less a damage.
What Does it Mean to Have Godparents?
In infant baptism in some denominations of the Christian faith, a godparent (also known as a sponsor, or mentor) is someone who bears witness to a child's christening and later is willing to help in the upbringing of that child, as well as their lifelong spiritual formation.
In the past, in most countries, the role held some legal responsibilities as well as religious duties.
In both religious and civil perspectives, a godparent tends to be a person chosen by the parents to take an interest in the child's upbringing and personal growth, to offer mentorship or assertion of legal guardianship of the child if anything should happen to the parents.
A male godparent is called a godfather, while a female godparent is called a godmother. The child is called a godchild (i.e. godson for boys and goddaughter for girls).
1 Timothy 1:2 
Unto Timothy, my own son in the faith: Grace, mercy, and peace, from God our Father and Jesus Christ our Lord.-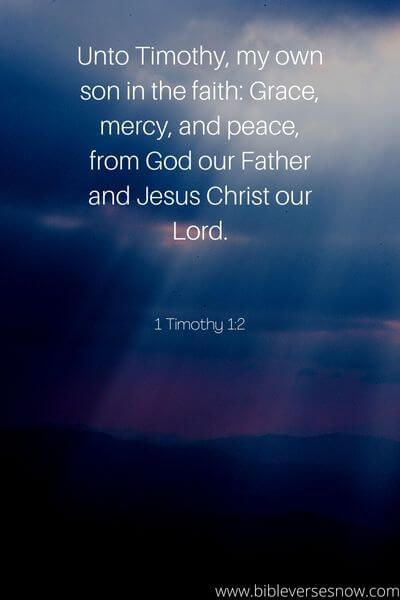 According to this verse, The role of godparents is to assist the newly baptized person in living a life of faith and to help them grow in their relationship with God which is so vital.
In conclusion, the tradition of having godparents has its roots in the early Christian Church as a way of providing support and guidance to individuals on their journey through faith.
Bible Verse for Godfather
The Bible is filled with persons we can learn much from. When it comes to the challenging vocation of godfatherhood, several fathers in the Bible show what is wise to do and also what is not wise to do.
Isaiah 64:7 
And there is none that calleth upon thy name, that stirreth up himself to take hold of thee: for thou hast hid thy face from us, and hast consumed us, because of our iniquities.-
The most significant father figure in the Bible is God the Father the ultimate role model for all earthly fathers. His love, kindness, patience, wisdom, and protectiveness are impossible standards to live up to.
Fortunately, he is also forgiving understanding and graceful, always answering fathers' prayers, and giving them expert guidance so they can be the man their family wants them to be.
1John 3:1
There was a man of the Pharisees, named Nicodemus, a ruler of the Jews.-
This verse explains the Father's love for us and how that love makes us his children.
It emphasizes God's intimate relationship with those who believe in him by referring to them as "children of God."
The world does not recognize or comprehend this relationship because it does not know God.
1 John 3:2
The same came to Jesus by night, and said unto him, Rabbi, we know that thou art a teacher come from God: for no man can do these miracles that thou doest, except God be with him.
With regards to this verse, it draws emphasises on the close relationship between God and believers by referring to them as God's children.
It also refers to believers' future transformation into being like God when he appears. Believers, as God's children, will eventually share in his likeness and nature.
Psalm for Godparents
Psalms 127:3
Lo, children are an heritage of the Lord: and the fruit of the womb is his reward.-
According to this verse, emphasizes the importance and value of children in God's eyes. Children are said to be a gift from the Lord and a reward for those who have them.
This implies that having children is a blessing and a source of joy for those who have them. We have to take of them and train them in the way of God so that they may not depart from the good and perfect ways as taught by God.
Psalms 139:13 
For thou hast possessed my reins: thou hast covered me in my mother's womb.
The reference here in this verse expresses the belief that God was involved in his formation and creation from the beginning, even before birth.
God was intimately involved in the psalmist's creation, knitting together their inward parts and bringing them into existence in the womb, according to the idea.
Psalms 37:39 
But the salvation of the righteous is of the Lord: he is their strength in the time of trouble.-
This verse emphasizes the idea that the Lord is the source of salvation for the righteous, as well as their refuge and protection in times of adversity.
It implies that God provides strength and security to those who are righteous and follow him. This is to tell you that if don't follow God he can't draw the source of strength and security from him.
Psalms 37:40 
And the Lord shall help them, and deliver them: he shall deliver them from the wicked, and save them, because they trust in him.-
God's words remind us that, we are children of his heritage. So, we are not out of place when we pray for God's parents who have willingly agreed to take on the responsibility to support our parents, families and their Godchild throughout the years in spiritual disciplines.
God will Help us to be faithful, He gives us a good listening ear and also grants us the Spirit of encouragement, as well as strength, care and kindness. As their lives be an example to their Godchild, Amen.
Baptism Bible Verses for Godparents
Proverbs 22:6
Train up a child in the way he should go: and when he is old, he will not depart from it.
This scripture draws attention to the importance of training and guiding children from an early age.
The idea here is that if a child is taught to walk the right path and live by wise principles, they will continue to do so as they grow older.
This is to tell you that foundation is very important. The way we start is definitely how we will end.
1 Timothy 4:12 
Let no man despise thy youth; but be thou an example of the believers, in word, in conversation, in charity, in spirit, in faith, in purity.-
This portion of the Bible is addressed to Timothy who was a young man serving as a church leader. It encourages him not to belittle himself because of his youth, but to set a good example for other believers through his speech, conduct, love, faith, and purity.
This simply is telling us that we shouldn't look down on ourselves because of size, age or present condition, making it a setback is going to weigh us down and also slow down our progress and growth.
3 John 1:4 
I have no greater joy than to hear that my children walk in truth.-
This verse expresses the joy that comes when hearing that spiritual children are walking in truth and following Jesus' teachings.
This shows an overwhelming joy which sets in when the spiritual development of those taught and mentored is progressive.
Prayer for Godparents
Dear God, 
As parents, help us in our daily chores to build homes that are placed on love, laughter and learning.
For our godparents, help them through the years to be faithful in prayer, to listen well and grow in wisdom, for our grandparents, help them to encourage and support across all generations,
Dear God
You call them into a relationship with you and with one another, You gave them our family to be with us on life's journey.
We thank you for our godparents who pray for us, listen to us, help us make good choices, and show us more about Jesus Christ our lovers.
Bless them on their journey of faith, and encourage them in their prayers for the children of every age as you promised to support them in Jesus' name.
Deuteronomy 6:7 
And thou shalt teach them diligently unto thy children, and shalt talk of them when thou sittest in thine house, and when thou walkest by the way, and when thou liest down, and when thou risest up.-

Deuteronomy 6:7
This verse clearly emphasizes on the importance of teaching children God's laws and commandments and making them a part of daily life.
Parents and caregivers are encouraged to make a concerted effort to teach their children about God and his ways and to keep that teaching at the forefront of their daily routines and conversations.
Message for Godparents
There are plenty of times when kids should express their gratitude to their Godparents. Thank you messages for godparents are one of the promising ways to show them how much you respect and value their contributions to your life as an individual.
It is one of the most thrilling feelings in the world when someone with whom you relate on a heart level is your godparent.
Thanking a godparent is a tremendous way to show appreciation and to keep in a flicker. It is one of the things that you can do or make when godparents have taken part in your baptism as they will feel extraordinary and loved as they know that you recognize their important role in your life.
The connection between a Godparent and a Godchild is exceptionally precious. To celebrate that unique bond Shared through the prayers and Messages for Godparents we have created for you for your Godparents.
Godparents are special people that all deserve to be celebrated and appreciate, whether, religious or religious, it is a beautiful concept that supports parents in the upbringing of a child.