Authenticity is a highly valued trait today, and for a good reason. It refers to being true to oneself, honest, and genuine in one's words and actions. Authenticity is not just a popular buzzword but a way of living that many strive for in their personal and professional lives.
The Bible, the holy book of Christianity, provides a wealth of guidance on how to live an authentic life. This article will explore some Bible verses about authenticity and what they teach us about being true to ourselves and others.
Whether you seek to deepen your faith or seek inspiration to live a more authentic life, these verses will surely provide insight and guidance.
Bible Verses About Authenticity
"But the Lord said to Samuel, "Do not look on his appearance or on the height of his stature, because I have rejected him. For the Lord sees not as man sees: man looks on the outward appearance, but the Lord looks on the heart."
"Therefore, having put away falsehood, let each one of you speak the truth with his neighbor, for we are members one of another."
"The integrity of the upright guides them, but the crookedness of the treacherous destroys them."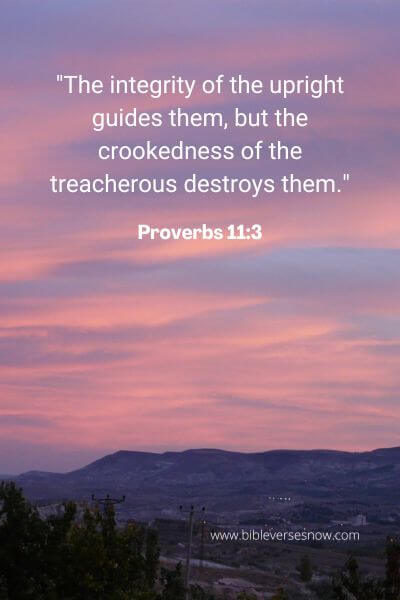 "Do not lie to one another, seeing that you have put off the old self with its practices"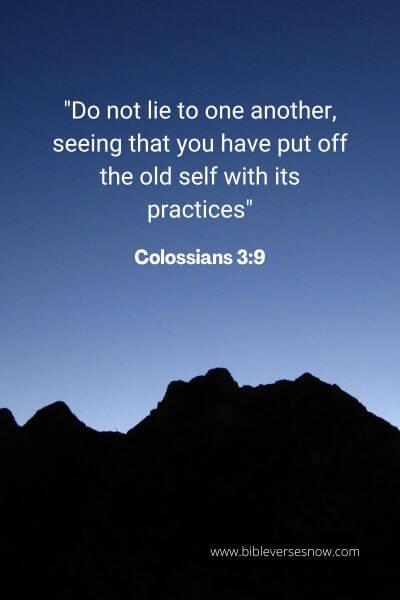 "But be doers of the word, and not hearers only, deceiving yourselves."
6. Proverbs 10:9
"Whoever walks in integrity walks securely, but he who makes his ways crooked will be found out."
7. Proverbs 1:7
"The fear of the Lord is the beginning of knowledge; fools despise wisdom and instruction."
8. Romans 12:9
"Let love be genuine. Abhor what is evil; hold fast to what is good."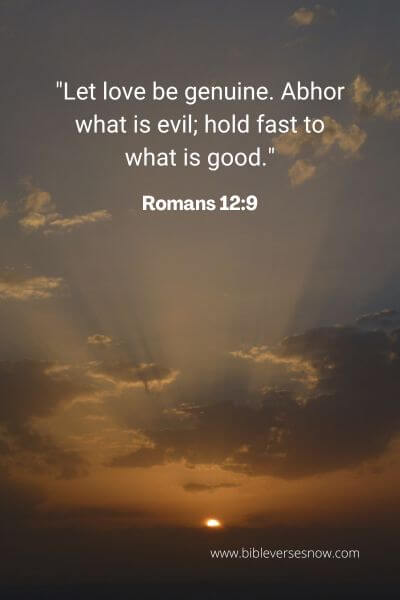 9. Proverbs 15:3
"The eyes of the Lord are in every place, keeping watch on the evil and the good."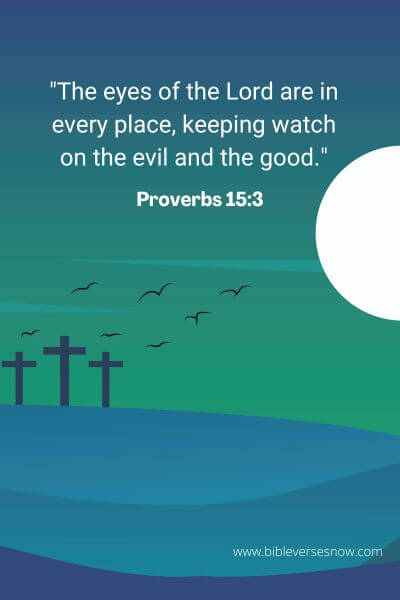 10. Luke 8:17
"For nothing is hidden that will not be made manifest, nor is anything secret that will not be known and come to light."
What Does Authenticity Mean In The Context Of The Bible?
11. Matthew 23:27-28
"Woe to you, teachers of the law and Pharisees, you hypocrites! You are like whitewashed tombs, which look beautiful on the outside but on the inside are full of dead men's bones and everything unclean. In the same way, on the outside you appear to people as righteous but on the inside you are full of hypocrisy and wickedness."
12. Psalm 51:6
"Behold, you desire truth in the inward being; therefore teach me wisdom in my secret heart."
13. John 8:32
"Then you will know the truth, and the truth will set you free."
14. Romans 12:9
"Love must be sincere. Hate what is evil; cling to what is good."
15. 2 Corinthians 8:8
"I am not commanding you, but I want to test the sincerity of your love by comparing it with the earnestness of others."
16. James 1:22-24
"Do not merely listen to the word, and so deceive yourselves. Do what it says. Anyone who listens to the word but does not do what it says is like a man who looks at his face in a mirror and, after looking at himself, goes away and immediately forgets what he looks like."
17. Proverbs 28:13
"He who conceals his sins does not prosper, but whoever confesses and renounces them finds mercy."
Biblical Examples Of Authentic Living
18. Galatians 2:20
"I have been crucified with Christ and I no longer live, but Christ lives in me. The life I live in the body, I live by faith in the Son of God, who loved me and gave himself for me."
19. Philippians 3:7-9
"But whatever was to my profit I now consider loss for the sake of Christ. What is more, I consider everything a loss compared to the surpassing greatness of knowing Christ Jesus my Lord, for whose sake I have lost all things. I consider them rubbish, that I may gain Christ and be found in him, not having a righteousness of my own that comes from the law, but that which is through faith in Christ–the righteousness that comes from God and is by faith."
20. Colossians 3:23-24
"Whatever you do, work at it with all your heart, as working for the Lord, not for men, since you know that you will receive an inheritance from the Lord as a reward. It is the Lord Christ you are serving."
21. Hebrews 12:1-2
"Therefore, since we are surrounded by such a great cloud of witnesses, let us throw off everything that hinders and the sin that so easily entangles, and let us run with perseverance the race marked out for us. Let us fix our eyes on Jesus, the author and perfecter of our faith, who for the joy set before him endured the cross, scorning its shame, and sat down at the right hand of the throne of God."
22. 1 Peter 4:10-11
"Each one should use whatever gift he has received to serve others, faithfully administering God's grace in its various forms. If anyone speaks, he should do it as one speaking the very words of God. If anyone serves, he should do it with the strength God provides, so that in all things God may be praised through Jesus Christ. To him be the glory and the power for ever and ever. Amen."
23. Romans 8:38-39
"For I am convinced that neither death nor life, neither angels nor demons, neither the present nor the future, nor any powers, neither height nor depth, nor anything else in all creation, will be able to separate us from the love of God that is in Christ Jesus our Lord."
24. 1 John 3:16-18
"This is how we know what love is: Jesus Christ laid down his life for us. And we ought to lay down our lives for our brothers. If anyone has material possessions and sees his brother in need but has no pity on him, how can the love of God be in him? Dear children, let us not love with words or tongue but with actions and in truth."
Bible Verses About Being True To Oneself And Others
25. Proverbs 11:3
"The integrity of the upright guides them, but the unfaithful are destroyed by their duplicity."
26. Ephesians 4:25
"Therefore each of you must put off falsehood and speak truthfully to his neighbor, for we are all members of one body."
27. Matthew 5:37
"Simply let your 'Yes' be 'Yes,' and your 'No,' 'No'; anything beyond this comes from the evil one."
28. Colossians 3:9-10
"Do not lie to each other, since you have taken off your old self with its practices and have put on the new self, which is being renewed in knowledge in the image of its Creator."
29. Psalm 15:1-2
"Lord, who may dwell in your sanctuary? Who may live on your holy hill? He whose walk is blameless and who does what is righteous, who speaks the truth from his heart."
30. James 5:12
"Above all, my brothers, do not swear–not by heaven or by earth or by anything else. Let your 'Yes' be yes, and your 'No,' no, or you will be condemned."
31. Proverbs 12:22
"The Lord detests lying lips, but he delights in men who are truthful."
Authenticity And Forgiveness In The Bible
32. Matthew 6:14-15
"For if you forgive men when they sin against you, your heavenly Father will also forgive you. But if you do not forgive men their sins, your Father will not forgive your sins."
33. Colossians 3:13
"Bear with each other and forgive whatever grievances you may have against one another. Forgive as the Lord forgave you."
34. Ephesians 4:32
"Be kind and compassionate to one another, forgiving each other, just as in Christ God forgave you."
35. Matthew 18:21-22
"Then Peter came to Jesus and asked, 'Lord, how many times shall I forgive my brother when he sins against me? Up to seven times?' Jesus answered, 'I tell you, not seven times, but seventy-seven times.'"
36. Luke 6:37
"Do not judge, and you will not be judged. Do not condemn, and you will not be condemned. Forgive, and you will be forgiven."
37. Colossians 2:13-14
"When you were dead in your sins and in the uncircumcision of your sinful nature, God made you alive with Christ. He forgave us all our sins, having canceled the written code, with its regulations, that was against us and that stood opposed to us; he took it away, nailing it to the cross."
38. Isaiah 1:18
"Come now, let us reason together," says the Lord. "Though your sins are like scarlet, they shall be as white as snow; though they are red as crimson, they shall be like wool."
The Importance Of Authenticity In The Christian Faith
39. Galatians 5:22-23
"But the fruit of the Spirit is love, joy, peace, forbearance, kindness, goodness, faithfulness, gentleness and self-control. Against such things there is no law."
40. James 1:22
"Do not merely listen to the word, and so deceive yourselves. Do what it says."
41. John 4:24
"God is spirit, and his worshipers must worship in the Spirit and in truth."
42. Romans 12:2
"Do not conform to the pattern of this world, but be transformed by the renewing of your mind. Then you will be able to test and approve what God's will is–his good, pleasing and perfect will."
43. Matthew 22:37-40
"Jesus replied: 'Love the Lord your God with all your heart and with all your soul and with all your mind.' This is the first and greatest commandment. And the second is like it: 'Love your neighbor as yourself.' All the Law and the Prophets hang on these two commandments."
44. Philippians 1:9-10
"And this is my prayer: that your love may abound more and more in knowledge and depth of insight, so that you may be able to discern what is best and may be pure and blameless for the day of Christ."
45. 1 Peter 3:15-16
"But in your hearts revere Christ as Lord. Always be prepared to give an answer to everyone who asks you to give the reason for the hope that you have. But do this with gentleness and respect, keeping a clear conscience, so that those who speak maliciously against your good behavior in Christ may be ashamed of their slander."
Conclusion
By studying the Bible verses about authenticity, we can learn important lessons about being true to ourselves, being honest with others, and living a life of integrity.
Whether facing challenges in our personal or professional lives, these verses can provide us with wisdom and inspiration to stay true to our values and beliefs. By incorporating these teachings into our daily lives, we can strive to live authentically and positively impact the world around us.
These Bible verses about authenticity highlight the importance of being true to oneself, others, and God in our thoughts, words, and actions.
They also emphasize the value of forgiveness and the need to seek and follow God's will. By living an authentic Christian life, we can bear the fruit of the Spirit, love and serve others, and bring glory to God.