Bible verses against backwardness are found in the Old Testament and New Testament. The biblical verse against backwardness can give light on those who face prejudice or discrimination from their society.
Many Christians experience spiritual stagnation. However, in the midst of all the darkness, God is urging His church to stand up and shine His light. You must combat inertia, adhere to God's inspired word, and battle. We must be fearless and fight because we are at battle with forces of darkness.
Break out of your rut, cling to God's word in your heart, and illuminate the world with God's light. For we are the head and not the tail. We are distinguished by His glorious light. He hath blessed us with all spiritual gifts in heavenly places. Halleluyah!
Bible Verses Against Backwardness
John 8:36 KJV
If the Son therefore shall make you free, ye shall be free indeed.-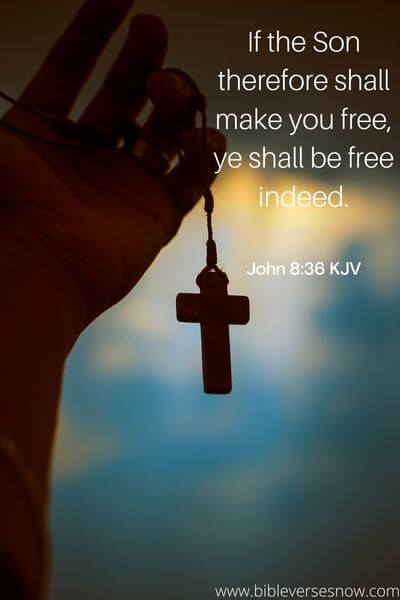 Jesus urges His followers to follow Him because if they do, they will be true disciples, know the truth, and be set free by the truth. They were a little taken aback to learn that because, as Abraham's offspring, they believed they had never been held as slaves.
Jesus continued by saying that a person who is engaging in sin is enslaved by sin, and slavery is not appropriate for sons. However, if the Son, as Jesus refers to Himself. Jesus said I am the way the truth and the life in me do you have the fullness of life. Not fulfilling our purpose here on earth could be labeled as an unfulfilled life.
At Calvary, Jesus paid the price so we can really be free- exercising sovereignty here on earth. The freedom that Jesus offers is liberation from the punishment of sin; people who are in Him are no longer under condemnation.
Bible Verses To Pray Against Backwardness.
Galatians 3:13-14 KJV
Christ hath redeemed us from the curse of the law, being made a curse for us: for it is written, Cursed is every one that hangeth on a tree: That the blessing of Abraham might come on the Gentiles through Jesus Christ; that we might receive the promise of the Spirit through faith.-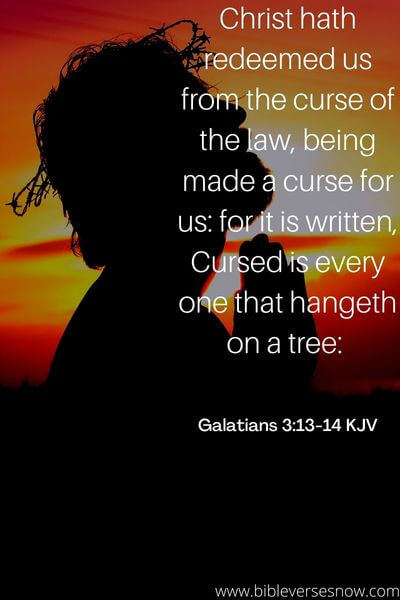 We were buried with Him in baptism, from which we were also resurrected with Him by the power of God, who raised Him from the grave. And us who were already dead in our sins and the uncircumcision of our body, He revived beside Him after pardoning all your transgressions. Erasing all ordinances that were against us and against our beliefs, removing them from the path, and pinning them to the Cross.
Oh!Glory
Bible Verses Against the Spirit of Backwardness
Deuteronomy 23:5 KJV
Nevertheless the Lord thy God would not hearken unto Balaam; but the Lord thy God turned the curse into a blessing unto thee, because the Lord thy God loved thee.-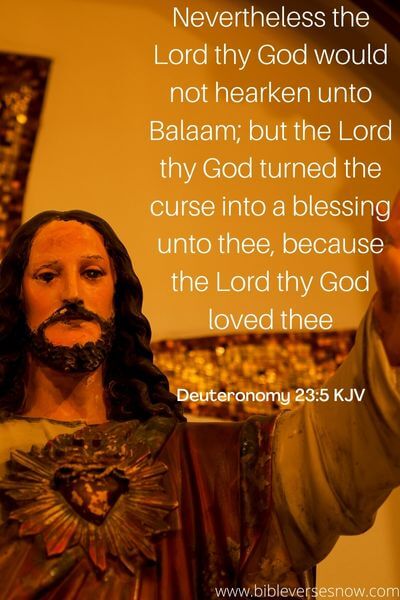 Yes, we pray against backwardness because God loves us. His Word clearly states the plans I have for you are of good and not of evil to give us a future, hope, and expected end. Despite what Balaam did, God's love was overwhelming to His people. For surely the shall gather who so gathers not by me shall be scattered. This is our confidence.
Pray in the Holy Ghost for one minute.
Verses Against Backwardness.
John 8:36 KJV
If the Son therefore shall make you free, ye shall be free indeed-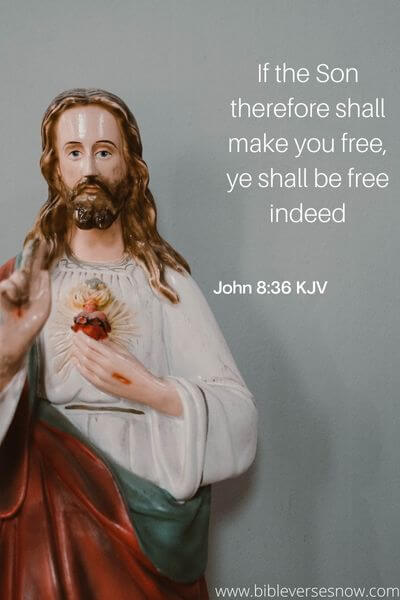 One of the most uplifting verses in the Bible is John 8:36. While sin holds us captive, Christ alone offers genuine freedom. While claiming to offer freedom, Sin only serves to corrupt and control its victims.
Those who reject Christ are enslaved by sin and liable to both physical and spiritual death. The only way to achieve "true" freedom is to find Christ, who is the ultimate source of spiritual truth. When we are in Christ we become joint heirs in Him.
Scriptures Against the Spirit of Backwardness.
Proverbs 4:18 KJV
But the path of the just is as the shining light, that shineth more and more unto the perfect day.-

Proverbs 4:18 KJV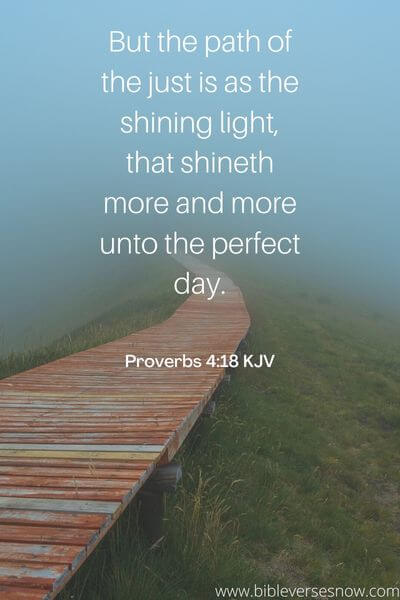 Solomon summarizes his justification for his son choosing the path of the godly over the path of the unholy. He has discussed both the right and wrong ways to accomplish things. From glory to glory shining forth daily unto a perfect day. Complacency keeps us stagnant for so long that we become too fearful to move forward in faith and less willing to risk compliance.
The verse above tells that the path of the righteous man is onward ever backward never. Jesus said I am the light of the world and so if we are in Him- joint heirs in Him; we too are the light. The entrance of His Word brings light- giving understanding, making wise the simple. For greater is He that is in us than he that is in the world. This is our confidence.
What Does the Bible Say About Not Backing Down?
Being persistent means continuing or being inclined to do a course, a relentless effort. Persistent faith is the key to living victoriously. The Bible says 'for without faith it is impossible to please God'. Persistence demonstrates your commitment to your goals.
Paul the Apostle writes in the Book of Galatians 6:9 about being kind to others, especially those who are a part of God's family. He explains the idea of planting and reaping, using agricultural metaphors to illustrate his thesis. If a farmer didn't plant at the right time, he can't count on getting a crop.
James 1:12 KJV
Blessed is the man that endureth temptation: for when he is tried, he shall receive the crown of life, which the Lord hath promised to them that love him.-

James 1:12 KJV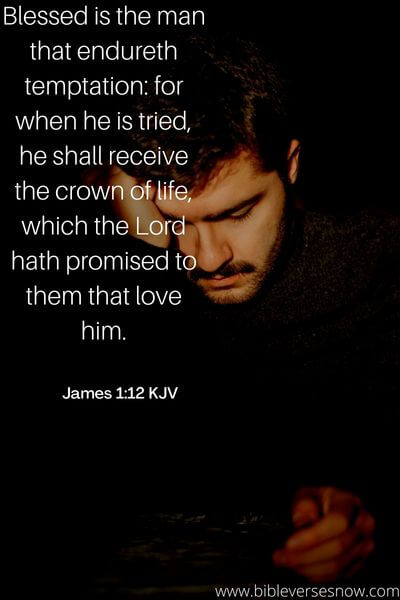 James exhorts Christians to view difficulties as opportunities for pleasure.   Because challenges only make our faith stronger. Putting our faith in God during difficult times encourages us to grow in our faith and perseverance, becoming more like Christ.
He blesses the decision to maintain faith in the face of adversity. Even when things are difficult for us, He still approves of us. Those who put their confidence in God at the most trying times in life will always have His support.
In this passage, a connection is drawn between our love for God and our capacity to stick by Him when things go tough. Those who genuinely love God trust Him, and those who genuinely trust Him stay in obedience even when things are difficult.
Blessed art thou!
How Do You Destroy the Spirit of Stagnation?
Stagnation is a situation or state characterized by a lack of spiritual and physical progress or change.  It is never in God's plan for any of God's children to be redundant. No! The Bible declares I wish above all things that thou mayest prosper and be in health even as thy soul prospers. This is the standard.
Deuteronomy 1:6 KJV
The Lord our God spake unto us in Horeb, saying, Ye have dwelt long enough in this mount: 7 Turn you, and take your journey, and go to the mount of the Amorites, and unto all the places nigh thereunto, in the plain, in the hills, and in the vale, and in the south, and by the sea side, to the land of the Canaanites, and unto Lebanon, unto the great river, the river Euphrates.-

Deuteronomy 1:6 KJV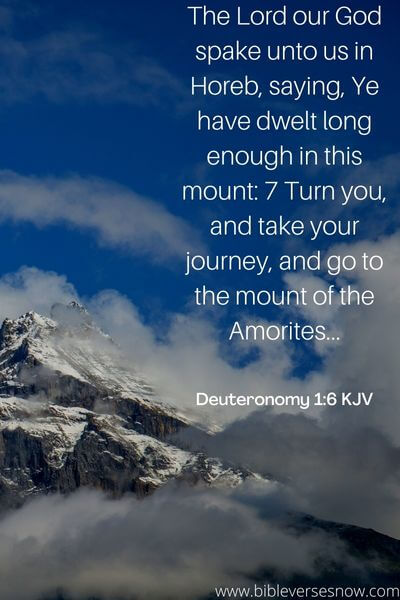 Moses spoke to the Israelites when they were east of the Jordan River in the Arabah Wilderness, opposite Suph, in the vicinity of Paran, Tophel, Laban, Hazeroth, and Dizahab. It takes eleven days to travel from Horeb to Kadesh Barnea following the Mount Seir route contemplating whether to go forward or backward or maybe just remain there.
In all these, they never knew the mind of God for them. It was the land God hath promise their ancestors that He was about to give to them. Imagine they did not go ahead. They would have possibly missed it.
What Does God Say About Past Failures?
In total, Thomas Alva Edison was granted 1,093 patents for his innovations. Many of these were remarkable inventions that have had a significant impact on our daily lives, such as the lighting, the phonograph, and the motion picture camera. In addition to his innovations, Edison is renowned for his attitude toward failure. He's quoted as saying, 'I have not failed 10,000 times, I've successfully found 10,000 ways that will not work".
Proverbs 24:16 KJV
For a just man falleth seven times, and riseth up again: but the wicked shall fall into mischief.-

Proverbs 24:16 KJV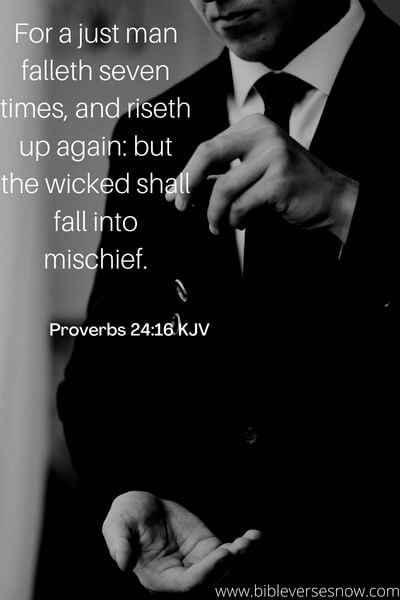 The righteous man is the one with faith in God. The Bible says affliction shall not arise the second time. God told the Israelites that the Egyptians they see today, they will not see them anymore.
God was saying that the opposition they are seeing at the moment, that he was outrightly taking them away. yes, he did. Pharoah and his horsemen got drowned in the red sea whilst the Israelites had gone past.
What Does The Bible Say About Falling Down And Getting Back Up?
Whilst Jesus and his disciples worked through the city, they met a blind man seated. He was blind from birth. The disciples asked, 'Master who did sin, this man or his parents, that he was born blind? Actually, the blind man never thought that he would be getting back up, ever. But that day, his story changed.
Proverbs 24:16 KJV
For a just man falleth seven times, and riseth up again: but the wicked shall fall into mischief.-

Proverbs 24:16 KJV
The fallen one is described as a "just man" at the outset of the poem. It can be simple for people to assume that someone was acting improperly after they have fallen on their faces in discouragement and shame. Others would draw the conclusion that he was guilty of sin. But according to God's Word, even someone who walks before God in uprightness will experience failure.
Failure is never final. God has the final say.