Instagram can be a powerful platform for spreading the word of the Gospel of Christ to a broad audience. One of the key ways to effectively use Instagram for this purpose is by using the bio section of your profile.
A bio on Instagram is a short description at the top of a user's profile page. It typically includes a brief summary of the user's identity, what they do, and what type of content they share on the platform.
Instagram bios can be up to 150 characters long, so making every word count is essential. Many users use their bios to share personal or professional information, promote a business or brand, or express their personality or interests.
Some common elements of a good Instagram bio include a clear and concise description of the user or brand, a link to a website or other social media account, and relevant hashtags or keywords that make it easier for users to discover the content.
Bible verses for Bio on Instagram
May the grace of the Lord Jesus Christ, and the love of God, and the fellowship of the Holy Spirit be with you all.
Because your love is better than life, my lips will glorify you.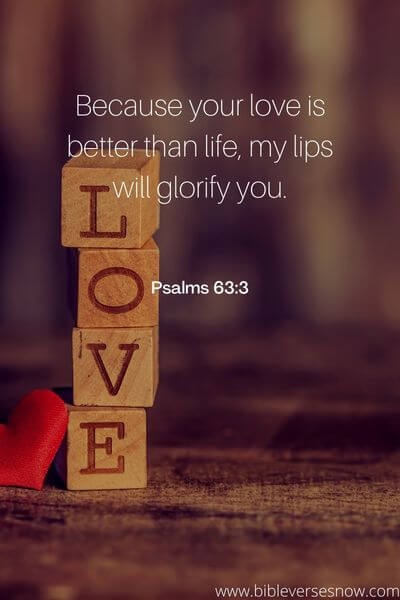 My soul thirsts for God, for the living God. When can I go and meet with God?
Faith can move mountains.
For all have sinned and fall short of the glory of God.
Do not quench the Spirit.
The steadfast love of the Lord never ceases; his mercies never come to an end, they are new every morning; great is your faithfulness.
For whoever calls on the name of the Lord shall be saved.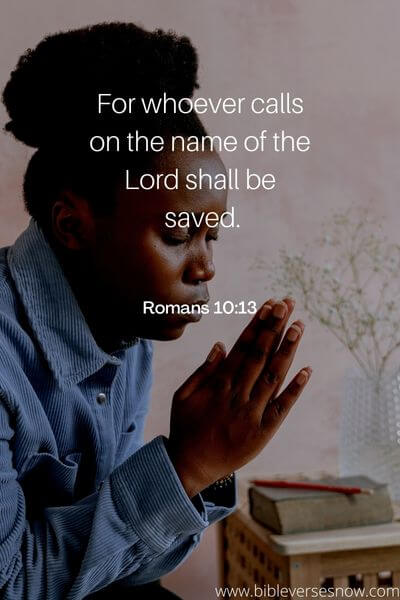 Then Jesus declared, I am the bread of life. Whoever comes to me will never go hungry, and whoever believes in me will never be thirsty.
The LORD of hosts is with us; the God of Jacob is our fortress.
You are my hiding place and my shield; I hope in your word. Depart from me, you evildoers, that I may keep the commandments of my God
Bible Verses to Put on bio
Love must be sincere. Hate what is evil; cling to what is good.
But seek first his kingdom and his righteousness, and all these things will be given to you as well.
The soul that sinneth, it shall die.
For you have been my refuge, a strong tower against the foe.
Finally, be strong in the Lord and in the strength of his might
Short Bible Verses for Instagram Bio
And be kind to one another, tenderhearted, forgiving one another, even as God in Christ forgave you.
Thy word is a lamp unto my feet, and a light unto my path.
Let us hold fast the confession of our hope without wavering, for He who promised is faithful
She is clothed in strength and dignity.
Do to others as you would have them do to you.
Savage Bible verses for Instagram Bio
"Do not quench the Spirit."
"Brethren, pray for us.
"Set your mind on things above, not on things on the earth."
"Draw near to God and He will draw near to you."
"I and My Father are one."
Bible verses for Instagram Bio for Girl
If God is for us, who can be against us?
Let all that you do be done in love.
You did not choose me but I chose you.
Let all that you do be done in love.
Whenever I am afraid, I will trust in You.
We love because he first loved us.
Hatred stirs up strife, But love covers all sins.
For nothing will be impossible with God.
Draw near to God, and he will draw near to you.
God is our refuge and strength, a very present help in trouble.
Short Bible verse Bio for Facebook
"Enter into His gates with thanksgiving, and into His courts with praise; be thankful unto Him, and bless His name".
"Rejoice always".
"Sing unto Him, sing psalms unto Him; declare you all of His wondrous works".
"In everything give thanks for this is the will of God concerning you".
"Rejoice in the Lord always. Again I will say, rejoice!"
"I will praise thee with my whole heart: before the gods will I sing praise unto thee".
"Rejoice in the Lord always: and again I say, Rejoice".
"Oh, give thanks to the Lord, for He is good! For His mercy endures forever."
"Serve the Lord with gladness; come before His presence with singing".
Cute Christian Bio Quotes
Let your light shine before others so they may see your good works and give glory to your Father in heaven. – Matthew 5:16
I can do all things through Christ who strengthens me. – Philippians 4:13
God so loved the world that he gave his only Son, that whoever believes in him shall not perish but have eternal life. – John 3:16
Trust in the Lord with all your heart and lean not on your understanding; in all your ways, submit to him, and he will make your paths straight. – Proverbs 3:5-6
The Lord is my strength and my shield; my heart trusts in him, and he helps me. My heart leaps for joy, and with my song, I praise him. – Psalm 28:7
And we know that in all things, God works for the good of those who love him, who have been called according to his purpose. – Romans 8:28
For I am not ashamed of the gospel, because it is the power of God that brings salvation to everyone who believes – Romans 1:16
Do not be anxious about anything, but in every situation, by prayer and petition, with thanksgiving, present your requests to God. – Philippians 4:6
But those who hope in the Lord will renew their strength. They will soar on wings like eagles; they will run and not grow weary, they will walk and not be faint. – Isaiah 40:31
"For it is by grace you have been saved, through faith—and this is not from yourselves, it is the gift of God—not by works, so that no one can boast. – Ephesians 2:8-9
Short Christian Instagram Bios
"Saved by grace"
"Follower of Jesus"
"Loved by God"
"Living for the kingdom"
"Faith over fear"
"Blessed beyond measure"
"Jesus is my rock"
"Saved and sanctified"
"In Christ alone"
"Living in the light of His love"
"Chosen and redeemed"
"Pursuing His will"
"A vessel for His glory"
"Forgiven and free"
"Seeking God's heart"
Creative Christian Instagram Bios
"Walking by faith and living by grace"
"Faithful, not fearful"
"A sinner saved by grace, a work in progress"
"Unashamed of the Gospel"
"Living a life of worship"
"Surrendered to His will"
"Living out the Great Commission"
"God's masterpiece in progress"
"Radiating the love of Christ"
"Transformed by His grace"
"Choosing joy in every circumstance"
"Living life abundantly in Him"
"His mercy is my story"
"Striving for holiness, not perfection"
"Spreading light in a dark world"
The Instagram bio is essential for Christians to share their faith, build community, set a positive example, and create accountability. By taking the time to craft a meaningful and intentional bio, Christians can use their Instagram platform to make a positive impact on the world.