Residents in nursing homes reside in long-term care facilities that offer personal care, support with everyday tasks, and 24-hour medical supervision. These people may depend on regular medical care and assistance because they are elderly, disabled, or chronically ill.
In addition to helping residents with washing, dressing, and grooming, nursing homes often offer medication management, physical therapy, and occupational therapy.
They also provide social and recreational activities to support residents in maintaining their mental and emotional health.
Many nursing home patients turn the place into their home, and the staff becomes their family.
It's critical to understand that these people could experience particular difficulties brought on by aging, disability, or sickness and that they deserve kindness, respect, and high-quality care.
By advocating for their needs and preferences, paying frequent visits, and offering emotional support, family members of nursing home patients may also play a significant part in their loved one's care.
Ultimately, nursing home patients should be given the best care and assistance and treated with respect and dignity.
The Bible instructs us to care for the poor and needy, honor and respect the elderly, and recognize the value and worth of every person, regardless of their age or situation.
These lessons are significant for nursing home residents because they might require assistance and company.
Bible Verses for Nursing Home Residents
Even to your old age, I am He,
And even to gray hairs I will carry you!
I have made, and I will bear;
Even I will carry, and will deliver you.
being confident of this very thing, that He who has begun a good work in you will complete it until the day of Jesus Christ;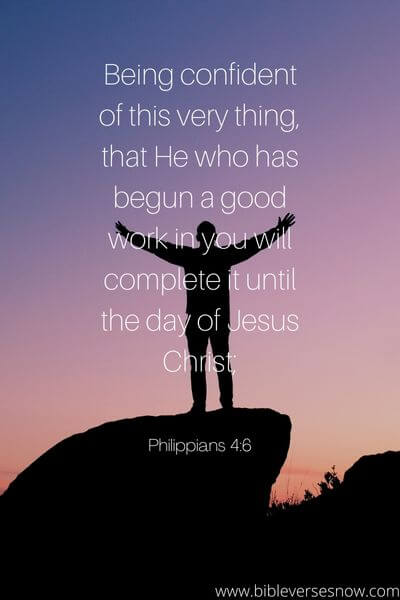 Do not let your adornment be merely outward—arranging the hair, wearing gold, or putting on fine apparel— 4 rather let it be the hidden person of the heart, with the incorruptible beauty of a gentle and quiet spirit, which is very precious in the sight of God.
Wisdom is with aged men,
And with length of days, understanding.
You shall walk in all the ways which the Lord your God has commanded you, that you may live and that it may be well with you, and that you may prolong your days in the land which you shall possess.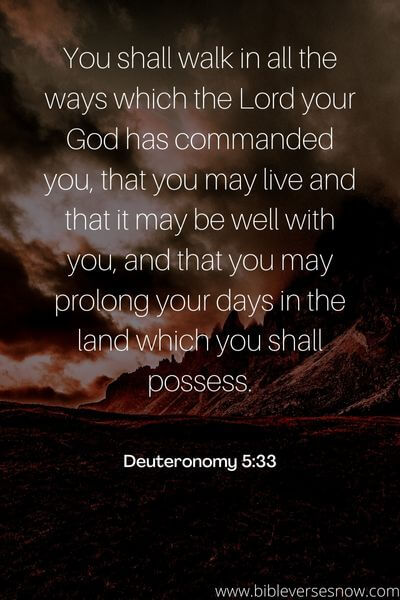 Surely goodness and mercy shall follow me
All the days of my life;
And I will dwell in the house of the Lord
Forever.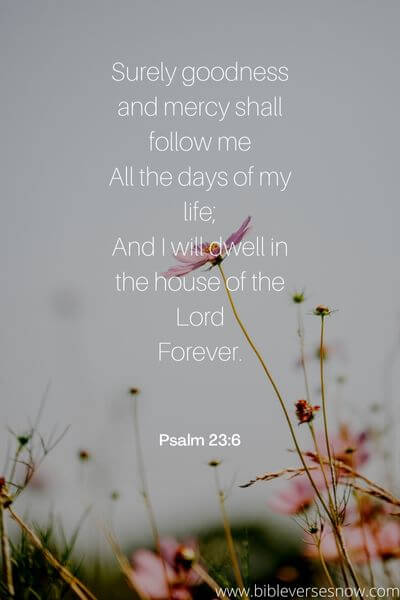 Finally, there is laid up for me the crown of righteousness, which the Lord, the righteous Judge, will give to me on that Day, and not to me only but also to all who have loved His appearing.
The silver-haired head is a crown of glory,
If it is found in the way of righteousness.
Peace I leave with you. My peace I give to you; not as the world gives, I give to you. Don't let your heart be troubled, neither let it be fearful.
Blessed be the God and Father of our Lord Jesus Christ, the Father of mercies and God of all comfort, 4 who comforts us in all our tribulation, that we may be able to comfort those who are in any [a]trouble, with the comfort with which we ourselves are comforted by God.
Let your beauty be not just the outward adorning of braiding the hair, and of wearing jewels of gold, or of putting on fine clothing; but in the hidden person of the heart, in the incorruptible adornment of a gentle and quiet spirit, which is very precious in the sight of God.
Blessed is she who believed, for there will be a fulfillment of the things which have been spoken to her from the Lord!
Strength and dignity are her clothing.
She laughs at the time to come.
She is more precious than rubies.
None of the things you can desire are to be compared to her.
She opens her mouth with wisdom.
Kind instruction is on her tongue.
What is a Good Bible Verse for a Caregiver?
And God placed all things under his feet and appointed him to be head over everything for the church,
which is his body, the fullness of him who fills everything in every way.
We who are strong ought to bear with the failings of the weak and not to please ourselves.
Each of us should please our neighbors for their good, to build them up.
Sell your possessions and give to the poor. Provide purses for yourselves that will not wear out, a treasure in heaven that will never fail, where no thief comes near and no moth destroys.
But in your hearts revere Christ as Lord. Always be prepared to give an answer to everyone who asks you to give the reason for the hope that you have. But do this with gentleness and respect,
Be kind and compassionate to one another, forgiving each other, just as in Christ God forgave you.
Bible Verse for Nursing Students
Whatever you do, work at it with all your heart, as working for the Lord, not for human masters,
Therefore, as we have opportunity, let us do good to all people, especially to those who belong to the family of believers.
Therefore, as God's chosen people, holy and dearly loved, clothe yourselves with compassion, kindness, humility, gentleness and patience.
The LORD is with me; I will not be afraid. What can mere mortals do to me?
Trust in the LORD with all your heart and lean not on your own understanding; in all your ways submit to him, and he will make your paths straight.
Bible Verses for Healthcare Workers
I keep my eyes always on the Lord. With him at my right hand, I will not be shaken. Therefore my heart is glad and my tongue rejoices; my body also will rest secure.
We who are strong have an obligation to bear with the failings of the weak, and not to please ourselves.
For there will never cease to be poor in the land. Therefore I command you, 'You shall open wide your hand to your brother, to the needy and to the poor, in your land.
Surely he has borne our grief and carried our sorrows; yet we esteemed him stricken, smitten by God, and afflicted. But he was pierced for our transgressions; he was crushed for our iniquities; upon him was the chastisement that brought us peace, and with his wounds we are healed.
For God is not unjust so as to forget your work and the love which you have shown toward His name, in having ministered and in still ministering to the saints.
But I say unto you, Love your enemies, bless them that curse you, do good to them that hate you, and pray for them that despitefully persecute you.
I will seek the lost, and I will bring back the strayed, and I will bind up the injured, and I will strengthen the weak, and the fat and the strong I will destroy. I will feed them in justice.
Blessed are those who mourn, for they shall be comforted. Blessed are the meek, for they shall inherit the earth.
Be ye strong therefore, and let not your hands be weak: for your work shall be rewarded.
Beloved, I pray that all may go well with you and that you may be in good health, as it goes well with your soul.
Bible Verses For Caring for Others
"The King will reply, 'Truly I tell you, whatever you did for one of the least of these brothers and sisters of mine, you did for me.'
Let no debt remain outstanding, except the continuing debt to love one another, for whoever loves others has fulfilled the law.
The commandments, "You shall not commit adultery," "You shall not murder," "You shall not steal," "You shall not covet," and whatever other command there may be, are summed up in this one command: "Love your neighbor as yourself."
Love does no harm to a neighbor. Therefore love is the fulfillment of the law.
not looking to your own interests but each of you to the interests of the others.
Anyone who does not provide for their relatives, and especially for their own household, has denied the faith and is worse than an unbeliever.
Be kind and compassionate to one another, forgiving each other, just as in Christ God forgave you.
Prayers for the Elderly in Nursing Homes
Father, we offer prayers for the elderly residents of nursing facilities. We implore you to be with them, to be with them in your presence, to be with them in their loneliness, and to be with them in your calm.
May the people who work with them daily sense your love and concern for them. Give the caregivers the tolerance and consideration they require to treat the patients with respect and dignity.
While their relatives might not be able to see them as frequently as they would want, we also pray for them. Knowing their loved ones are cared for and kept safe can comfort them.
May the elderly experience your presence and be surrounded by your light and kindness. Amen.
What Does God say about taking care of the elderly?
Taking care of elderly parents can occasionally feel like a chore. Nonetheless, it is a privilege in reality. We can give back to them for the care they gave us as children by caring for our elderly parents.
Caregiving for elderly parents is an opportunity to show God's unmerited love and grace if our parents did not take good care of us as children. God calls us to care for our elderly parents, a means for us to honor and serve Him.
In various circumstances, taking care of our old parents would seem different. For some, it could entail assisting with household chores, yard work, or specific errands. Others may need financial assistance or assistance in making financial, legal, or medical decisions.
Some may have an elderly parent residing in their home. Some elderly parents might like retirement living or have medical requirements that can only be satisfied in a nursing home.
In this situation, we must ensure that our parent receives the proper care. Also, we must make time to see our parents. Most elder parents value their children's efforts to stay in touch, even if they live independently.
In a nutshell, taking care of elderly parents is being willed to do whatever it takes to meet each need in a way that glorifies God. It also entails assisting parents with their physical and emotional needs and demonstrating active love for them.
What Does God Say about Nursing?
A reliable source of inspiration is the Bible. Biblical verses can motivate nurses to keep going, to provide constant care for others, and to share their enthusiasm for serving others.
As a nurse, having a solid spiritual foundation is crucial as you care for patients daily. Our daily Bible reading and prayer will help us grow not only as nurses but as persons.