Dependence on God and faith are two crucial principles to understand in our Christian walk. Understanding these notions is critical because they provide clarity, direction, and purpose to our lives.
Many texts in the Bible emphasize the significance of relying on God. That is why we have produced a small compilation of key Bible scriptures regarding being dependent on God.
Dependent on God Bible Verses
Being dependent means being reliant on someone or something else for assistance, support, etc.
A dependant is someone who is financially dependent on someone else, which might include children or other relatives.
Nations rely on each other in international politics, creating a global power structure in which weaker ones are economically dependent on stronger countries, allowing the stronger countries to exert substantial control over the weaker countries' economic and political behavior.
According to some scholars, foreign reliance is a continuation of colonial trading practices.
The Christian life is built around relying on God. For our salvation, we put our faith in God.
We rely on God for knowledge. In truth, we depend entirely on God.
2 Timothy 1:12
For the which cause I also suffer these things: nevertheless I am not ashamed: for I know whom I have believed, and am persuaded that he is able to keep that which I have committed unto him against that day.-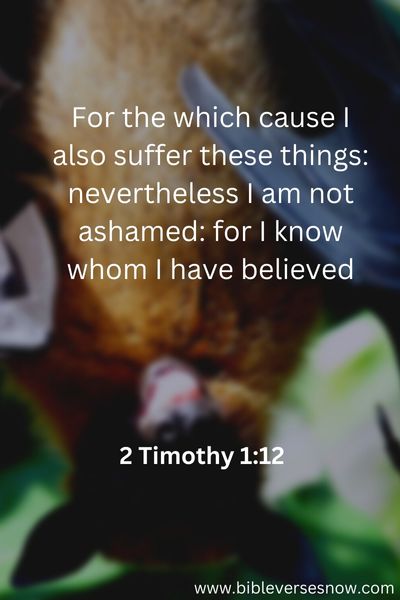 Paul had complete confidence that God would take care of all he had given to Him. There is possibly no more confident assertion of reliance on God.
A presumption is an act of pride; dependence is a show of trust. Dependence is faith in God.
Daniel 3:16-18
Shadrach, Meshach, and Abednego replied, "O Nebuchadnezzar, we are not worried about what will happen to us. If we are thrown into the flaming furnace, our God is able to deliver us; and he will deliver us out of your hand, Your Majesty.  But if he doesn't, please understand, sir, that even then we will never under any circumstance serve your gods or worship the gold statue you have erected."-
They are first referenced in Daniel 1 when they are transported to Babylon alongside Daniel to learn the Chaldean language and literature in preparation for service in the King's court, and their Hebrew names are changed to Chaldean or Babylonian names.
[Shadrach, Meshach, and Abednego (Hebrew names Hananiah, Mishael, and Azariah) are biblical characters from the Book of Daniel, specifically, chapter 3.
In the story, Nebuchadnezzar II, King of Babylon, throws three Hebrew men into a flaming fire for refusing to bow before the king's image.
Shadrach, Meshach, and Abednego couldn't change the king's mind, and they couldn't make the flaming furnace less intense. They merely knew they couldn't worship a false deity. They were thrown into the fire, depending alone on God for survival.
What Does the Bible Say about Depending on God
Before depending on someone, we usually have some knowledge of who that person is. Who is God? The Bible never seeks to prove God's existence; rather, it accepts His presence from the start
Genesis 1:1-4 KJV
In the beginning God created the heaven and the earth. And the earth was without form, and void; and darkness was upon the face of the deep. And the Spirit of God moved upon the face of the waters. And God said, Let there be light: and there was light.And God saw the light, that it was good: and God divided the light from the darkness.
The Bible reveals the nature, character, and actions of God. It is critical to think rightly about God since having an incorrect understanding of God is idolatry.
We know some things to be true about God for one reason: in His benevolence, He has allowed us to see some of His attributes.
God is spirit and, by definition, immaterial (John 4:24). God is One, but He manifests Himself as three distinct Persons: God the Father, God the Son, and God the Holy Spirit
Relying on God and not Yourself
Relying on God opens the path to fruitful and trustworthy existence.
It signifies that what the Lord says and thinks transforms us; hence, we may rely on Him for knowledge and understanding by faith for faith is the evidence of things hoped for not seen
Matthew 6:32
"So don't worry at all about having enough food and clothing. Why be like the heathen? For they take pride in all these things and are deeply concerned about them. But your heavenly Father already knows perfectly well that you need them.-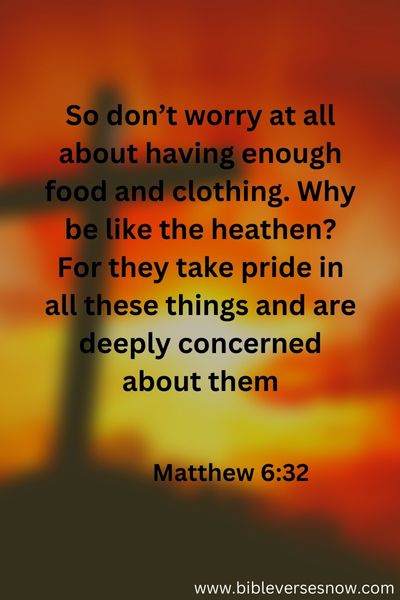 God loves His children more than He loves the grass He dresses with flowers and the birds He feeds every day.
Yes, you have wants, but "your heavenly Father knows" about them.
Learn to "throw all your worries on him because he loves you"
Keeping part of your concern on yourself is a sign that you are doubting God's care.
Philippians 4:6 KJV
Be careful for nothing, but in every thing by prayer and supplication with thanksgiving let your requests be made known unto God.-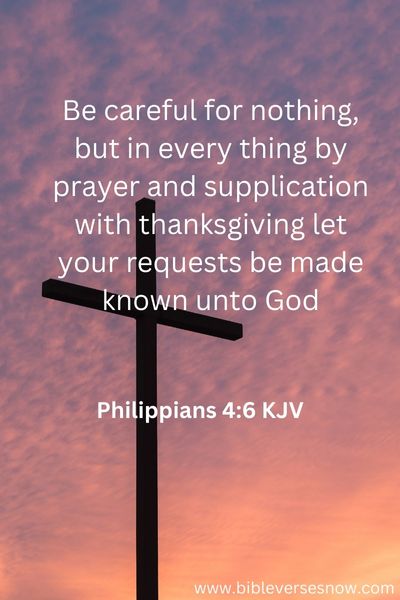 Prayer is a process or an act of communing with the Father. It is an acknowledgment of God's power, promises, and provision, among other things. When you pray, you show your reliance on God. "Present your desires to God," the Bible says.
1 Peter 5:7 KJV
Casting all your care upon him; for he careth for you.-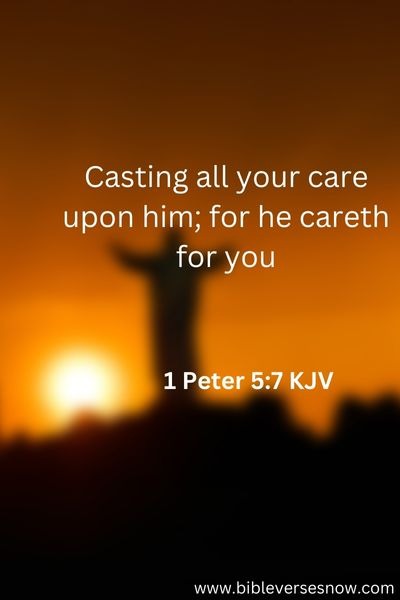 In the Bible, there are three hundred and sixty-five (365) fear not. Many passages in the Bible warn us that the cares and concerns of this world may become a weight in our life.
All we have to do is recognize our deficiency in humility and accept His generous invitation to put all our troubles on Him, knowing that He loves us and is fully equipped to help us in our time of need.
Bible Verses on Putting Faith in God
Having faith is the same as having trust. You must believe with your entire being that God has your back and will aid and protect you.
He knows what is best for you, but you must totally trust him in order to fully accept what he has prepared for you.
Psalm 85:8 KJV
I will hear what God the Lord will speak: for he will speak peace unto his people, and to his saints: but let them not turn again to folly.-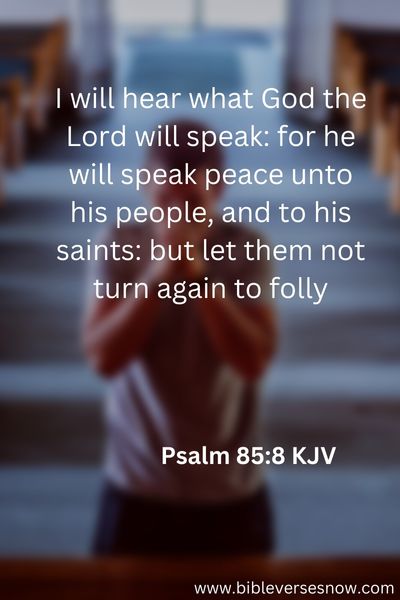 The Word of God has a revelation, information, instructions, examples, and promises for New Testament believers. Every day, read from the Bible.
Examine everything against the truth of the Bible. And where there is a dispute between what the Bible says and what anyone else says, the Bible is the final authority. "I will listen to what God the LORD says".
Benefits of Depending on God
God knows just what he desires for your life. He has a plan for you and everything is in place.
He knows who you'll marry, how many children you'll have, what career you'll have, and every other element of your life, large and little.
He knows what you'll do tomorrow, next month, and years from now. Do not question his strategy since he understands everything and has a great plan.
The benefit of depending on God is that He has good plans for us to give us an expected end.
Proverbs 3:5
Trust in the Lord with all thine heart; and lean not unto thine own understanding.-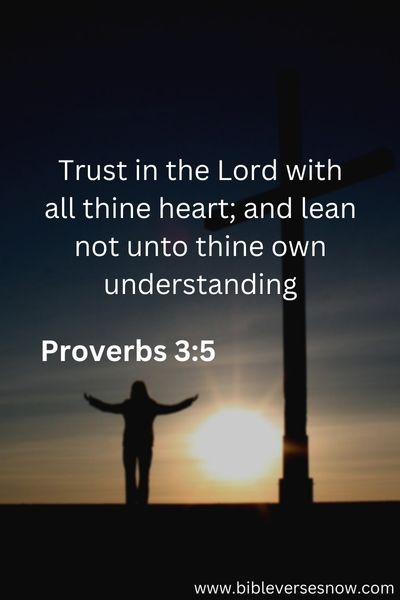 When you first decide to follow Christ, you are deciding to trust God. Following that choice is a commitment to really carry it through.
Trusting in the Lord with all your heart indicates that you have placed your trust only in Christ. Nothing else.- having no confidence in the flesh.
This means that we actively place our reliance on God throughout our daily lives.
A story about Dependence on God
Asa was a David descendant and the third king of Judah's southern kingdom. He governed for 41 years and "done what was righteous and right in the sight of the Lord his God" (1 King 15:10).
In the twentieth year of Jeroboam of Israel's rule, Asa became king of Judah (Jeroboam was the first king of the northern kingdom of Israel after the kingdom was divided).
Abijah, Asa's father, had done much wrong in God's eyes and only ruled for three years. He didn't seem to depend on God.
2 Chronicles 14:6–7 KJV
And he built fenced cities in Judah: for the land had rest, and he had no war in those years; because the Lord had given him rest. Therefore he said unto Judah, Let us build these cities, and make about them walls, and towers, gates, and bars, while the land is yet before us; because we have sought the Lord our God, we have sought him, and he hath given us rest on every side. So they built and prospered.-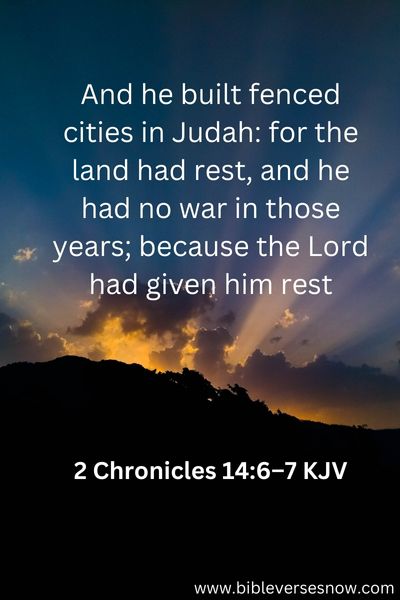 During his reign over Judah, King Asa faced two crises that put his faith in God to the test. On the first occasion, he trusted the Lord, who saved him and his country from a "great host."
Later, he sought assistance from Syria's ruler. Why would he do such a thing? Had he learned nothing from his previous triumph?
What Asa overlooked was God's desire and will for Judah to trust Him. God wants to be involved in every element of His people's lives.
He made a commitment with them not to be present merely in times of emergency, but to dwell among them, to be their God, and to be their people.
God intends that we live in complete, moment-by-moment reliance on Him for in fact, He is a jealous God. We have to depend on God all through the process.
Depending on God's Scriptures KJV
Abraham was 'leaning not on his own understanding' while he and Isaac were walking up the mountain to make a sacrifice to the LORD.
Depending on God implies actively seeking God's will for your life and doing things God's way rather than your way (if your way is different).
Psalm 20:7 KJV
Some trust in chariots, and some in horses: but we will remember the name of the Lord our God.-
"Some depend on chariots, some in horses, but we will trust in the name of the Lord our God," the passages say.
Essentially, many people place their reliance on themselves or their goods, but WE place our trust only in the name of the Lord and Him ONLY.
We are nothing without Him; He is our everything and our whole purpose in life. We can accomplish anything in Jesus' great name, even move mountains, with steadfast faith. Praise be to His holy name!
Dependence on God Sermon
But happy is the one who has faith in the Lord and trusts in him.
They will be like a tree planted by water, sending out roots into the stream.
The question is not whether we rely on God, but whether we recognize our need for Him.
In another sense, we must surrender our life to God and rely on Him for everything.
Matthew 6:32 KJV
For after all these things do the Gentiles seek for your heavenly Father knoweth that ye have need of all these things.-
God loves His children more than He loves the grass He dresses with flowers and the birds He feeds every day.
Yes, you have wants, but "your heavenly Father is aware. "Cast all your concern on him because he cares about you," he says. Keeping part of your concern on yourself is a sign that you are doubting God's care.