We've all experienced unfathomable events in our lives. Be they accidents or the passing of a loved one. They might alter your perspective, but you'll still have to go through it.
There is, however, always a bright side to every cloud, and this Bible verse for accident proves that. According to the proverb, "To those who love God, to those who are called according to His purpose, all things shall work together for good" (Romans 8:28).
Bible Verse for Accident
We are all aware that accidents do occur in our lives, and the majority of the time, God is directly cited as the cause of the accident because He established the guidelines for His creation.
The only person who can assist or direct you in the event of an accident is God. The following Bible verses about accidents include some of their meanings and health advantages.
Ecclesiastes 10:9 KJV
Whoso removeth stones shall be hurt therewith; and he that cleaveth wood shall be endangered thereby.-
Solomon gave various examples of people who did incorrect or foolish things and suffered as a result. While destroying his neighbor's property, he may cause himself more trouble.
There are occasions when crimes are committed but then disguised as accidents.
Whoever bursts through a wall will be bitten by a snake: "Whoso rips down the wall of temperance, a serpent will bite him.
Trembling hands, damaged reputations, gone dreams, squandered lives, poverty, humiliation, and a weakened will, death -However, as the saying goes, six (6) days for the thief, one (1) day for the owner.
Romans 8:28 KJV
And we know that all things work together for good to them that love God, to them who are the called according to his purpose.-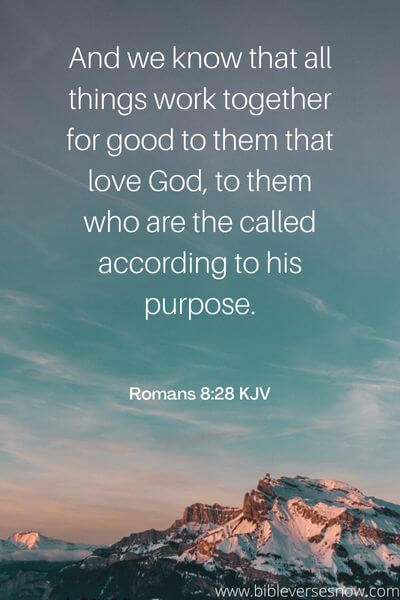 Accidents might be a negative occurrence in some sense. However, everything happens for a reason. When Jesus' disciples asked Him why the man was blind- could it be cos of his sins? Jesus responded that it was for the Word of God to be fulfilled in him.
Even the blind man must have thought badly of his situation, not until the revelation of grace dawned on him. Behold, all things work together for good to us who love the Father.
Bible Verse for Accident Victim
This article serves as a reminder that God is always with us, especially during trying times, that He will give courage and support to those who put their trust in Him, and that He is close to the brokenhearted and saves the spirit-broken.
2 Kings 1:2-4 KJV
And Ahaziah fell down through a lattice in his upper chamber that was in Samaria, and was sick: and he sent messengers, and said unto them, Go, enquire of Baalzebub the god of Ekron whether I shall recover of this disease. But the angel of the Lord said to Elijah the Tishbite, Arise, go up to meet the messengers of the king of Samaria, and say unto them, Is it not because there is not a God in Israel, that ye go to enquire of Baalzebub the god of Ekron? Now therefore thus saith the Lord, Thou shalt not come down from that bed on which thou art gone up, but shalt surely die. And Elijah departed.-
Ahab's reign was a spiritual calamity for the Northern Kingdom, but it was also a period of political stability and economic success.
Following his death, the kingdom of Moab saw a chance to free itself from Israel's dominance. This was an unforeseen problem for Ahaziah, who fell through the lattice of his higher apartment in Samaria.
According to historical analogy, the monarch leaned against the wooden barrier and fell through from the second-floor balcony to the ground below. He had a domestic accident since this occurred in his home.
Bible Verse for Protection Against Accident
In order to avoid events like the disappearance of Malaysia Airlines Flight 370, a new standard has been published mandating all commercial aircraft, regardless of country of origin, to notify their location air traffic controllers every 15 minutes. The ICAO introduced the regulation in 2016, with no initial requirement for any new aircraft equipment to be fitted.
2 Thessalonians 3:3 KJV
But the Lord is faithful, who shall stablish you, and keep you from evil.-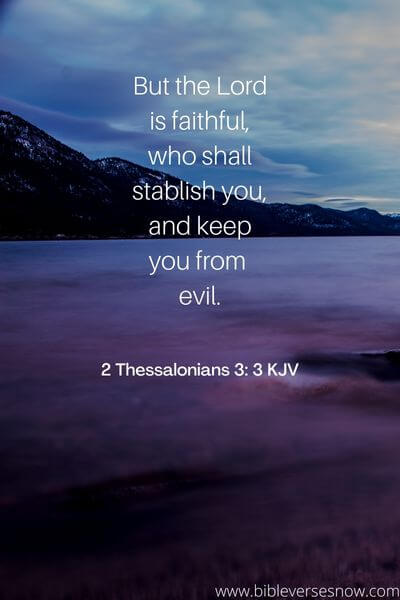 The Bible tells us about God's protection. We want to imagine God's protection as a magical force field that shields us from all danger.
Yes, God can stop all evil and disaster, but we must remember that we live in a fallen world with free will.
Deuteronomy 31:6 ASV
Be strong and of good courage, fear not, nor be affrighted at them: for Jehovah thy God, he it is that doth go with thee; he will not fail thee, nor forsake thee.-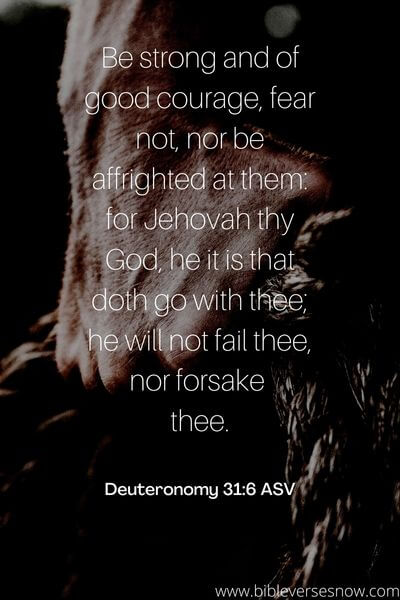 God says in His Word that He is with us a mighty and terrible one, and therefore our persecutors, evil shall stumble and fall.
That we should not be afraid of the tricks of the enemy because He the Father will not fail us.
Why won't He fail us? Because it is impossible for God to lie by two immutable truths. Glory!
Bible Verses to Pray Against Accidents
Never underestimate the power of prayer in any circumstance. God understands exactly what we require and when we require it.
So, whether you're asking for protection for yourself or your children from accidents, know that the Lord is listening and will respond when the time is perfect.
Isaiah 41:10 KJV
Fear thou not; for I am with thee: be not dismayed; for I am thy God: I will strengthen thee; yea, I will help thee; yea, I will uphold thee with the right hand of my righteousness.-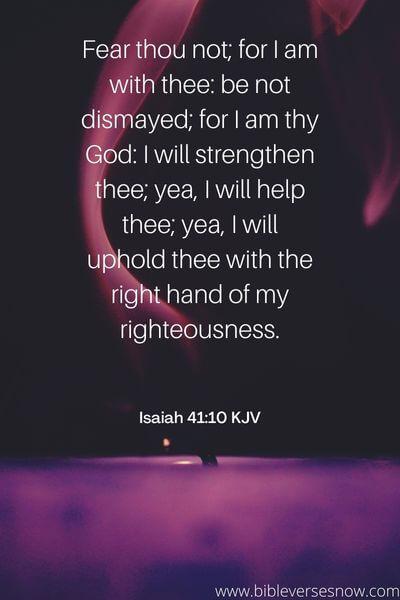 Father, I want to live in the shadow of Your wing. When life is hard, and I don't know what to do, help me remember that You are with me and that I am never alone.
I cannot live without You. I cannot face tomorrow without the promise of Your presence. Today I choose to walk and live under the protection of You, The Highest. In Jesus' Name, Amen.
2 Thessalonians 3:3
But the Lord is faithful, who shall stablish you, and keep you from evil.-
God is entirely trustworthy, according to the Bible. Even when things appear hopeless, He remains faithful to maintain His people and produce good out of adversity.
Even while the prophet Jeremiah mourned the destruction of Jerusalem, he found strength in knowing that God is trustworthy. "But this I recall, and therefore I have hope: the steadfast love of the LORD never stops; his mercies never come to an end; they are fresh every morning; wonderful is your faithfulness," he wrote in Lamentations 3:21-23, for His Word is truth.
Psalm 91:1-4 KJV
He that dwelleth in the secret place of the most High shall abide under the shadow of the Almighty. I will say of the Lord, He is my refuge and my fortress: my God; in him will I trust. Surely he shall deliver thee from the snare of the fowler, and from the noisome pestilence. He shall cover thee with his feathers, and under his wings shalt thou trust: his truth shall be thy shield and buckler.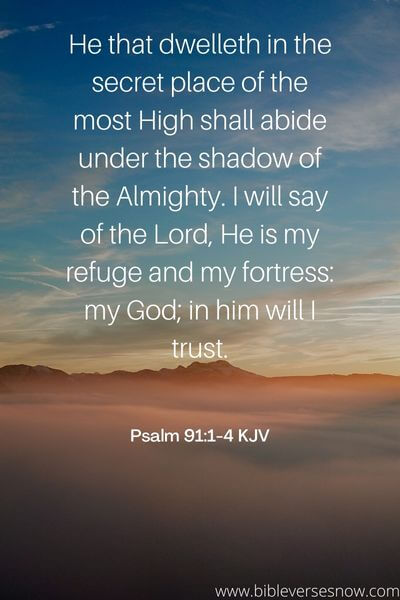 God, according to Moses, is the dwelling place of His people. God has a special area for His own people to reside in.
Those who live there live in the Almighty's shadow, knowing His protection, comfort, and care. The Almighty's shadow: "This is a term that suggests extreme closeness.
You'd discover that the first two verses of Psalm 91 use four (4) different titles of God:
Most High: Elyon
Almighty: Shadday
Lord: Yahweh
My God: Elohay
Deuteronomy 31:8 KJV
And the Lord, he it is that doth go before thee; he will be with thee, he will not fail thee, neither forsake thee: fear not, neither be dismayed.- Deuteronomy 31:8 KJV
Moses encourages Joshua by saying that "the Lord himself" would go ahead of them and remain with him, never abandoning or forsaking him. In light of this, Joshua should not be alarmed or dismayed.
The Israelites are on the verge of entering the good land promised by God when he saved them with his powerful hand and outstretched arm after forty long and painful years in the desert, seeing miraculous supply and protection as well as justice and punishment.
Bible Verse for Someone in an Accident
According to the Bible, pain is a necessary part of the growing process. A component of existence on Earth that we shall be rewarded for. The term "pain" or a version of it appears more than 70 times in the Bible.
Unease, concern, or humiliation are all symptoms of discomfort. However, the Bible assures us that our momentary pain will pass.
Christ Jesus exhorts us to accept the challenges and pain that come with living a life that promotes the Kingdom rather than the body.
2 Corinthians 4:17 KJV
For our light affliction, which is but for a moment, worketh for us a far more exceeding and eternal weight of glory;-
God does not place us in tough situations to make our lives more difficult. We feel alone whenever we are in pain, which is a tragic element of suffering.
We may triumph over our pain if we allow Christ to enter every aspect of our life at every stage. Suffering is described by Paul as a "light and transient sorrow" in comparison to the bliss of eternity with God that is to come.
On a scale of magnitude and duration, any hardship in this life is much exceeded by the splendor that awaits.
Thanking God for Surviving an Accident Bible Verse
Surviving an accident demands that we thank God that escaped the snare of the fowler. That the devil had wished to take us away.
No wonder David prayed, "I shall not die but live to declare the works of the Lord in the Land of the living".
At the side of Lazarus' grave, Jesus' first prayer was "Father, I thank Thee for you hear me always…" Thanking God can not be overemphasized. Of course, the Lord inhabits the praises of His people.
Psalm 100:4 KJV
Enter into his gates with thanksgiving, and into his courts with praise: be thankful unto him, and bless his name.-
Gratitude may influence our behaviors as well. One of the nicest aspects of being appreciative is that the more you choose it, the simpler it becomes.
'The more you express thankfulness, the more things you discover to be grateful for. The psalmist stated I will enter his presence with gratitude, or what more?
Psalm 106:1
Praise ye the Lord. O give thanks unto the Lord; for he is good: for his mercy endureth for ever.-
When Christ's peace reigns in our hearts, appreciation pours. Even in the darkest of situations, we may give thanks to God for his love, sovereignty, and promise to be present when we call.
Dear Father, Thank You for protecting me. Thank You for the angels that you assign to watch over me. I can be at peace today knowing that my very life is in Your hands. In Jesus' Name, Amen.