We all need divine helpers in our lives. It's a fact of life and it doesn't matter what religion you follow, people have a need for a higher power. So here are 17 bible verses for divine helpers to remind you to be thankful for that support.
Divine help is God's supernatural and unmerited help to mankind, and we have enjoyed this freely, since the crucifixion of Jesus Christ on the cross.
It is the assistance of the All-Powerful God himself. It refers to God sending us assistance when our own efforts prove abortive when we least expect it. 1 Kings 178:16, Luke 5:1–10.
17 Bible verses for divine helpers
Psalm 46:1
God is our refuge and strength, always ready to help in times of trouble.-
Deuteronomy 33:26
There is no one like the God of Jeshurun, who rides across the heavens to help you and on the clouds in his majesty.-
Exodus 15:11
Who among the gods is like you, LORD? Who is like you majestic in holiness, awesome in glory, working wonders?-
Hebrews 13:21
Equip you in everything good, in order to do His will, working in us that which is well pleasing before Him, through Jesus Christ, to whom be the glory to the ages of the ages. Amen.-

Hebrews 13:21(BLB)
What does the Bible say about divine helpers?
Divine helpers are those whom God chooses to use in showing us divine help. Divine helpers are destiny helpers.
He provides us with destiny helpers in order to help us fulfill God's plan for our lives.
Divine helpers help us navigate through critical moments of life. Divine helpers link you to the highest position, aid in your future, they improve your life since they are well-placed to assist you in achieving your goals.
Divine helpers make extra efforts to assist you. You can overcome obstacles with their assistance.
They support your family, company, profession, and/or mission. For you, they take down obstacles,  as though the wars were their own, divine allies fight for you.
They position themselves by God to make your path easy. They use their network to open doors for you. Instances of Divine helpers are in; Gen.  40:6-7, 2 Kings 5:3; 4:9.
What are God's helpers called?
God's helpers are called Angels. God sends angels as helpers in form of humans to show us divine help. A woman is also described as a helper in Genesis 2:18. A woman is a helper to her husband. 
Who is your helper Bible verse?
God is our helper, our very present help in times of trouble, in times of lack, and wants.
God has promised to show us help if only we recognize Him as our Father, and are ready to listen and hearken to His voice when he speaks to us and also keep His commandments.
God shows divine help to both the rich and poor, old and young, He is not biased in showing help.
Hebrews 13:6
So we say with confidence: The Lord is my helper; I will not be afraid. What can man do to me?-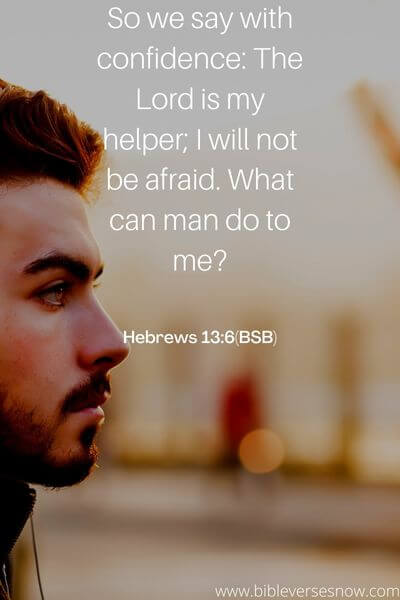 God is our helper and we need not be afraid of whatever may befall us. He has given us the spirit of wisdom and a sound mind, to be our defense in times of trouble.
Hence, no man can harm us when God is by our side, we can always come to this level when we trust God and let Him have His way.
Types of helpers in the Bible 
There are various kinds of ways God shows us divine help. These include; Angelic Helper, Human Helper (Exodus 2:1-10), and The Spirit of God (Psalms. 46:1).
Woman helper Bible verse
In Genesis 12:8, God created the woman as a Helpmate for the man. This tells us that a woman is a Divine helper for her husband.  A supporter of the man whom she was created out of.
A woman is an adviser and a backbone for a man. As Christian women, we should position ourselves to be of help to everyone around us as Mothers and wives.
Bible verses about help in time of need
1 Peter 5:7
Give all your worries and cares to God, for he cares about you.-
As Christians, we should not be worried about the challenges we face in life. We should be reminded that this only drains us of faith.
God is able to take care of our worries because He cares about how we feel. He loves and cares for us, we don't have to worry about tomorrow.
Romans 8:18
For I consider that the sufferings of this present time are not worth comparing with the glory that is to be revealed to us.-
This Bible verse teaches us perseverance and long-suffering in our present times because there is hope for a better tomorrow.
The glory ahead of us is greater than what we suffer today, by faith, we are made to partake in the glory to come.
We are therefore encouraged to keep pressing on to the end because if God said it, He is faithful enough to bring it to pass.
Joshua 1:9
Have I not commanded you? Be strong and of good courage; do not be afraid, nor be dismayed, for the LORD your God is with you wherever you go.-
As Christians, we are reminded that in every situation we find our self we should realize that we are not alone.
God is willing and ready to walk through all circumstances with us. When all fails, let's believe that God never leaves, He's always there just in time to be of help to us.
Let us not lose courage, but rather be strong in the Lord as we await our testimonies.
Psalm 32:7-8
7 You are my hiding place; You preserve me from trouble;
You surround me with songs of deliverance.

8 I will instruct you and teach you in the way which you should go;
I will counsel you with My eye upon you.-
This Bible verse tells us that God has given us instructions and counsel to follow in times of trouble.
This counsel helps and preserves us from trouble. The spirit of God brings us to all truth and leads us in we should go.
At this point, we should be attentive to God's instructions because it preserves us from being overwhelmed by our ever-increasing needs.
Bible verses about help from God
Genesis 49:25
May the God of your father help you; may the Almighty bless you with the blessings of the heavens above, and blessings of the watery depths below, and blessings of the breasts and womb.-
As Christians, we should understand that the blessings of God are through all generations.
God has promised to help us and bless us in every area of our life. No matter what, let's believe that there is hope in God.
Isaiah 50:7
Because the Lord GOD helps Me, I have not been disgraced; therefore I have set My face like flint, and I know that I will not be put to shame.-
The help of God comes with no disgrace nor shame because we have put our focus on Him. God will not put us to shame if we believe and trust Him to show us help.
As Christians, we are encouraged in this verse to look to God alone for help. The ability to focus brings us timely help.
Psalm 54:4
Behold, God is my helper; the Lord is the upholder of my life.-
God will always help us because He holds us in His palms. He upholds us with His right hand of righteousness and He will never let us down.
Irrespective of what we face, He will always find help from God.  Our lives are in His hands hence He won't put us to shame.
Psalm 63:7
Because You have been my help, Therefore in the shadow of Your wings I will rejoice.-
The help we find from God brings us joy. No matter what we need we should always rejoice in the Lord because it will always end in praise.
What are the benefits of divine help?
Divine help leads us to profitable living. Divine help grants us supernatural blessings and favor.
Divine help draws us closer to God and helps us see how mighty and great, God is to us. It also brings joy and happiness. We enjoy peace of mind through the divine help of God.
Divine connection bible verses
A spiritual affiliation or relationship with a divine being, such as God, is known as a divine connection. A divine connection is regarded in many religious traditions as a way to make contact with and get support from a higher power.
People may try to develop or establish a relationship with the divine in a number of ways. Several instances could be:
Worship: Taking part in religious rites and activities, such as hymn singing or going to church, can provide some people with a sense of connection with a higher force.
Reading and studying spiritual materials: Some people discover that doing so helps strengthen their sense of kinship with the divine. Examples of such texts include the Bible and other holy books.
Helping others and serving others are thought to be ways to connect with and acknowledge a higher power.
He provides us with destiny helpers in order to help us fulfill God's plan for our lives.
Proverbs 11:14
For lack of guidance a nation falls, but victory is won through many advisers.-
This Bible verse reminds us that the people around us are determinants of how far we can go.
Everyone has something to offer, irrespective of size, age, and race. God connects us to the right set of people to help us achieve a purpose.
Ecclesiastes 4:9
Two are better than one, because they have a good return for their labor.-
The place of teamwork can never be overemphasized. We shouldn't be too proud to seek help from those God has pointed us to for assistance.
Together we are able to achieve more because two can set a ten thousand to flight.
Therefore, when we are able to integrate with people and leverage their wealth of knowledge and experiences, we will be able to maximize the resources God has sent to us and be profitable.
Proverbs 27:17
Iron sharpeneth iron; so a man sharpeneth the countenance of his friend.-
This Bible Verse tells us about the quality of our friends and the people that surrounds us.
Your life doesn't change until you change the people around you. The quality of friends around us determines the quality of our lives.
This encourages us to develop ourselves and those around us, helping each other attain our goals and dreams. Unity and love help us to achieve this.