Bible verses for Golfers
Golf is an exciting cross-country game traced back to the Roman game of paganica, which was played using a bent stick to hit a wool- or feather-stuffed leather ball. Here, golf is played so that a player strikes a small ball with various clubs from a series of starting points into a series of holes on a course.
The player who holes his ball in the fewest strokes wins. The origins of the game are difficult to trace, although evidence now suggests that early forms of golf were played first in the Netherlands and then in Scotland.
But our focus isn't on the history of golf. Golf is a game, no doubt, and we have lots of Christians who are participants, either as a profession or as a leisure. Golf, although it doesn't require brutal strength, is a sport.
A legitimate sport because it is highly competitive, requires mental capacity, and demands physical extortion and muscle use. A big part of any sport, especially golf, is being competitive. Golf is seen as just a game, but golfers, individually, are very competitive.
In whatsoever sports we as Christians find ourselves in, it is not out of place to surrender our confidence in  God, 
Today, we have a few Bible verses that will encourage our golfers. 
Wait on the Lord: be of good courage, and he shall strengthen thine heart: wait, I say, on the Lord.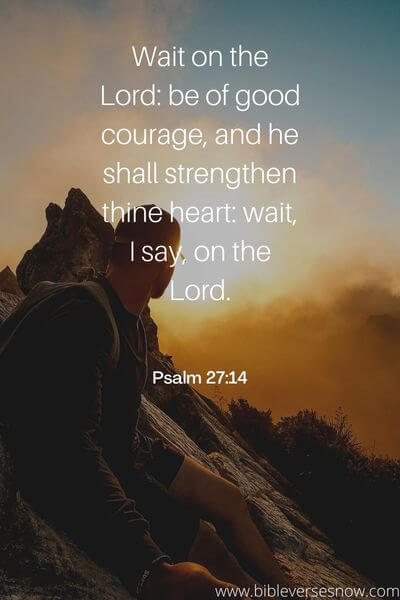 Simply, the words of God are an encouragement to us Christians. Sports is never an exception. The word of God is applicable in every activity, God is so interested in the activities that he promises to strengthen us if only we could trust and wait on him. The games may be challenging and all but God has promised to strengthen all golfers so that in the course of your gaming, you would be happy in the cause and is very much interested in our happiness. 
I can do all things through Christ which strengtheneth me.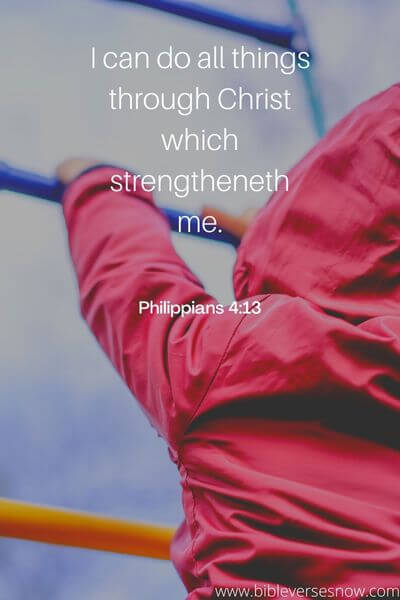 God can do all things excluding nothing,  golf is a game God is very much interested in, and no matter how difficult the game seems, be strengthened cause you can do all things through Christ that strengthens you.  the word of God is creating a reaffirmation that you can turn around the trajectory of every game,  even if you are at the losing end, you can do everything. 
Whether therefore ye eat, or drink, or whatsoever ye do, do all to the glory of God.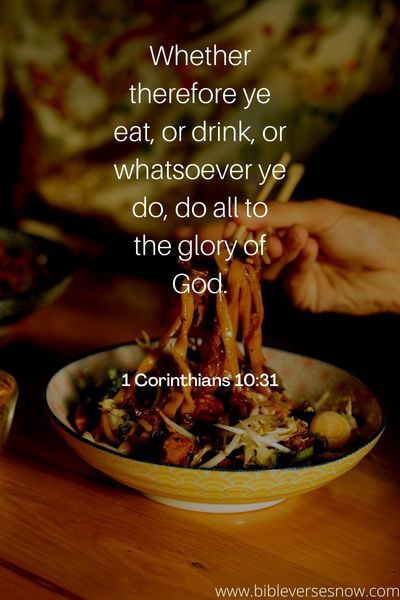 Most of us think God isn't interested in our daily activities, let alone sporty activities that make us happy. So long as it does violate the principles of our God, it is to the glory of God. 
BIBLE VERSE ABOUT GOLF 
For we are his workmanship, created in Christ Jesus unto good works, which God hath before ordained that we should walk in them.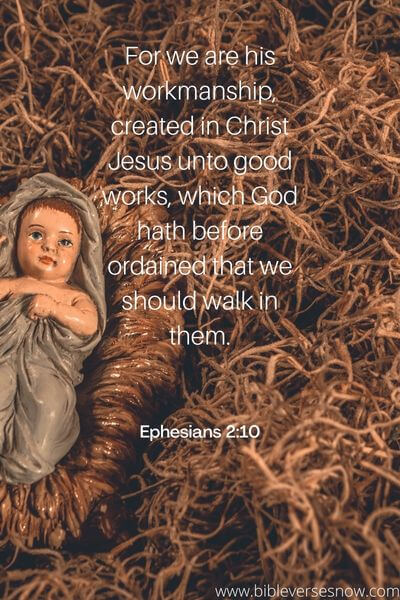 You are God's masterpiece, created in his image and likeness, so that's an indication that no game at all can defeat you,  you are undefeated, created in the image and likeness of God you can't lose to sports. 
PROFESSIONAL GOLF AND BIBLE 
If you're a golf fan, then you can't miss this. Learn about the Bible's role in the lives of some of the sport's most accomplished figures. Champions like Zach Johnson, Bernhard Langer, and Bubba Watson. Get to know Bible verses that saw them through some of their most significant victories and most difficult moments. But we will be talking about Zach Johnson.
Zach Johnson confesses that the peace of God makes him play golf with so much peace. 
The Lord will give strength unto his people; the Lord will bless his people with peace.
In one of his interviews, Zach Johnson headed into the weekend atop the Open Championship leaderboard. He and Kevin Kisner are tied at 6-under overall.
Should he hold on for the victory? It would mark the third major of Johnson's career. He captured the Masters in 2007 and then the Open Championship in 2015. And he publicly praised God after each title.
After winning the Open at St. Andrews, the 42-year-old Johnson said, "I had some Scripture going in my head. I thank the Lord, my God. I thank my friends. I thank my family. I'm just amazed right now. I feel like God gave me the ability to play a game. I'm just a guy from Iowa who's been blessed with a talent, and this game provided me with a great opportunity."
Johnson is undoubtedly turning to God cause that's his routine for every golf tournament.
"I'm a Christian guy, and when it comes to my priorities, it's the utmost," Johnson said. "For me, to calm myself down, to keep my perspective when I'm playing, not to make too big a deal of it. That's where I go. The peace that comes with that allows me to play free golf."
Thou wilt keep him in perfect peace, whose mind is stayed on thee: because he trusteth in thee.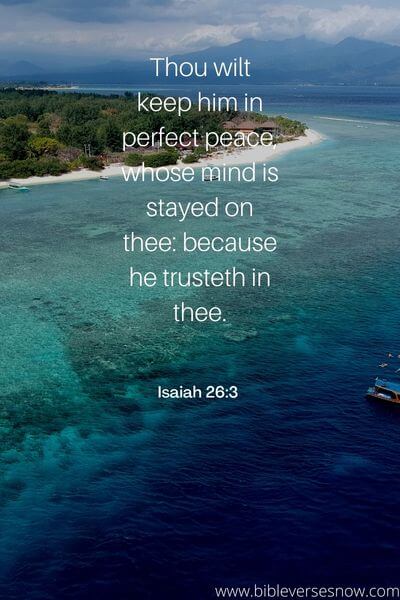 IS GOLF A SIN? 
Paul teaches us in the bible– explicitly stating – that no matter what the task is, worthless or not, do that thing which brings the glory of God. He means do whatever you do as a Christian first, not as an unbeliever
It's not necessarily about golf, but about everything – with God as the one you hope receives honor in things you do. 
In activities like; Athletics, vocations, family time, church service, vacation, sex, or whatever, our goal primarily is to maintain God's honor first and always; that is, seeking to live consistently with the Word of God and maintaining a God-conscious mindset always.
To honor God in everything, whatever you do must not be sinful. It is impossible to honor God and commit sin at the same time.
To honor God, be aware of God as you do whatever you intend. 
And whatsoever ye do in word or deed, do all in the name of the Lord Jesus, giving thanks to God and the Father by him.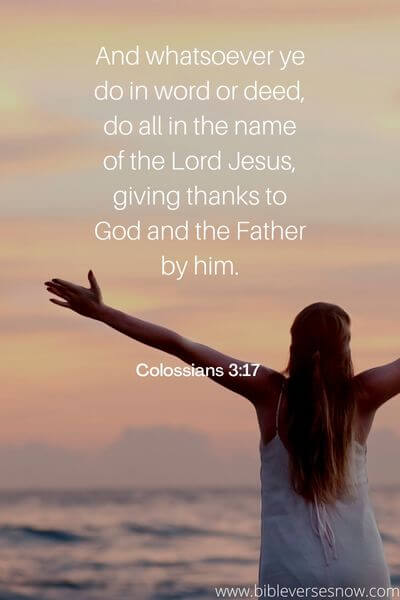 Golf is not a sin, and sport generally isn't, but the sin comes into play when your actions no longer glorify God. 
Sadly, many athletes, as well as musicians, business leaders, politicians, and even some pastors and Christian leaders, do the opposite. God exists and must be glorified and honored in everything we do. 
Golf and Christianity
We Christians should be the ones who are not afraid of failing. We have a champion who has succeeded for us definitively in all the ways that matter most to succeed as well. Golf is one game that brings tension to the player involved. And fear being a factor can terrorize your shots,  but that's not God's plan for us as Christians. 
For God hath not given us the spirit of fear; but of power, and love, and a sound mind.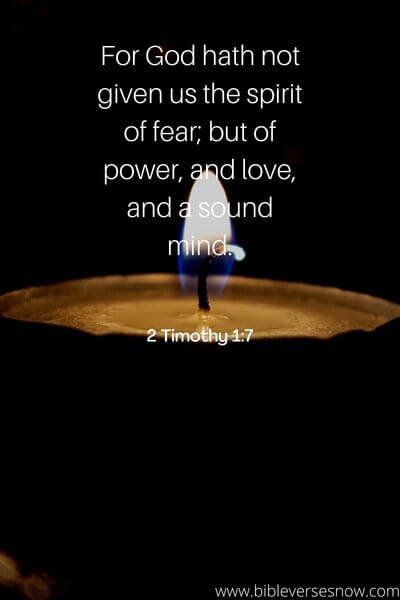 God wants us to realize the power that we possess,  the winning power that we have,  even when we lose, there's this conviction that should live in us that nothing can break your spirit, your faith in the finished work of our lord Jesus Christ who had given conquered sin and death for us all (mankind).
Our ongoing sins are relativized by our union with a savior so great that he frees us to find recreation and humility where the world drowns in idolatry and pride. The grace of God is deep enough and large enough, and the work of Christ is comprehensive enough, that we might even play golf to the glory of God.
The heavens declare the glory of God and the firmament showeth his handiwork.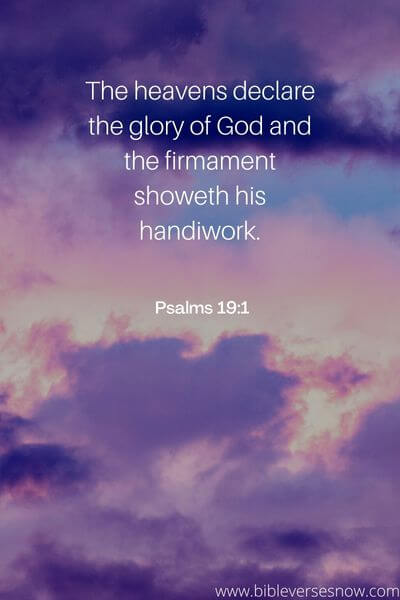 Everything that God created, even the recreational activities that man engages in, is all to the glory of God.   God truly delights in the activities of his creation,  it's a joy to him to see his creation recreate more exciting things for his pleasure. 
Golf and God
paradoxically, golf is also a notoriously addicting game. It is the only legitimate sport people keep playing after discovering they are bad at it. Honestly, There is "just something" about the game of golf that, despite all the frustration, people can't stay away from, it brings out the courage and zeal to continue playing. 
Since we can't stay away, it is essential to know how to play this challenging but delightful game to the glory of God. 
Whether therefore ye eat, or drink, or whatsoever ye do, do all to the glory of God.
Golf might be an addictive game but it is also to the glory of God if our minds reverence him enough to let him be glorified. 
Because of that, when they knew God, they glorified him not as God, neither were thankful; but became vain in their imaginations, and their foolish heart was darkened.
Playing golf, or the glory of God starts by acknowledging and giving thanks to God for the beauty of creation and the joy of the sport.
Nature is, of course, his handiwork, and recreation was all  His idea. Christians who adopt this approach view golf as a gift to be enjoyed as God intends us to. 
Professional Golf and the Bible
No matter what sports athlete you are, whether you are a swimmer, or a long jumper, or you play baseball, soccer, basketball, football, golf, tennis, etc., the Bible has a lot of verses to help you and encourage you in all situations. Here are some Bible verses to help with sportsmanship, preparation, and more.
Thus saith the Lord, Let not the wise man glory in his wisdom, neither let the mighty man glory in his might, let not the rich man glory in his riches:

But let him that glorieth glory in this, that he understandeth and knoweth me, that I am the Lord which exercises lovingkindness, judgment, and righteousness, in the earth: for in these things I delight, saith the Lord.
It is not good to eat much honey: so for men to search for their glory is not glory.
When we talk about sports,, if we are honest in our deeds, a small part of us might want glory for ourselves (pride).
Though we may not say it aloud, everybody dreams of making the game-winning shot, game-saving tackle, game-winning touchdown pass, finishing first while a large crowd is watching, etc. Sports generally is one of the biggest idols. It is so easy to be swept into its worship. 
As an athlete, who is a God-fearing Christian, you must preach to yourself. It's all for God's glory and not your own. "we shall honor the Lord and not myself because we can participate in this event because of the Lord. God has blessed us with a talent for His glory."