The pilot has an idea of what he will encounter while in the air, but God is completely aware of who we are and what must occur for us to become the finest versions of ourselves.
Pilots must be reminded that flight is a risky endeavor prior to each flight. We all want to keep safe, yet occasionally we neglect to take precautions against the risks associated with flying.
Many verses in the Bible serve as reminders and guidelines for pilots. You might find the following Bible verses for pilots to be helpful.
Bible Verses for Pilots
As Jesus Christ pilots our lives and leads us through troubled circumstances, we must learn to continuously put our trust in Him.
After all, everything is under the control of Jesus Christ. We can rely on Him. He will support us in overcoming our doubts and concerns. Here are a few bible verses that support this:
Isaiah 60:8
"Who are these that fly along like clouds, like doves to their nests?-
As a pilot, this passage can be seen as a metaphor for the navigation of a course. Just as a flock of birds flying in formation can represent a unified direction, so too can the navigation of a course.
The verse is a call to follow a unified direction and to fly towards Jesus and the church, with an assurance that he will accept you as his own.
Luke 4:10-11
For it is written: " 'He will command his angels concerning you to guard you carefully; they will lift you up in their hands, so that you will not strike your foot against a stone.-
This serves as a reminder to be on guard and to put our faith in God's protection. God will command His angels to watch over and defend us.
Verse 11 goes on to say that God will accompany us wherever we go if we pay attention to Him and follow His instructions. This is a call to always obey God's commands and put our faith in His protection.
Proverbs 3:23,26 NIV

Then you will go on your way in safety, and your foot will not stumble… for the LORD will be at your side and will keep your foot from being snared.-
Pilots spend an insane amount of time in the air, so they need a daily reminder to be aware of God's presence and to trust in Him.
The Bible encourages us to always be mindful of God's guidance and to accept His will, trusting that His plans are for our best.
For if we trust in the Lord with all our heart, He will direct our paths, grant us protection during our travels, and make our journeys smoother.
Bible Verses Flying
The Bible is loaded with instances of God's plans for us. He does not desire us to fail. He doesn't want us to get caught in the enemy's trap. God does not desire us to be anxious.
Revelation 12:14
The woman was given the two wings of a great eagle, so that she might fly to the place prepared for her in the wilderness, where she would be taken care of for a time, times and half a time, out of the serpent's reach.-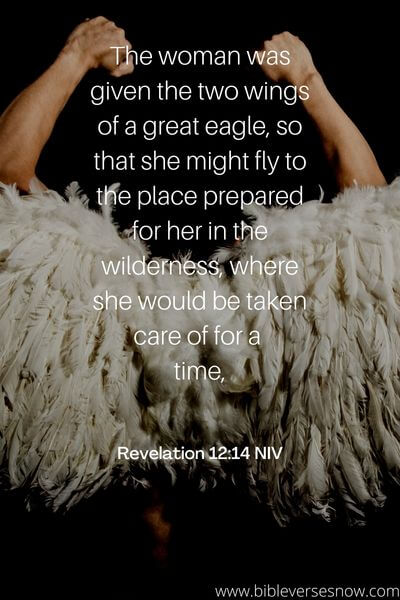 This verse makes reference to the Book of Exodus, in which God provided a way for the Israelites to flee Egypt.
The two wings of the great eagle mentioned here refer to an airlift that saves Jews from an Egyptian invasion. It represents God's protection, who is guiding the woman away from the devil.
However, the use of "wings" as a metaphor for protection is well established in the Bible (Deuteronomy 32:11–12; Exodus 19:4). Let us all strive for God's protection and mercy, and rely on Him for guidance and refuge.
Psalms 55:6
I said, "Oh, that I had the wings of a dove! I would fly away and be at rest.-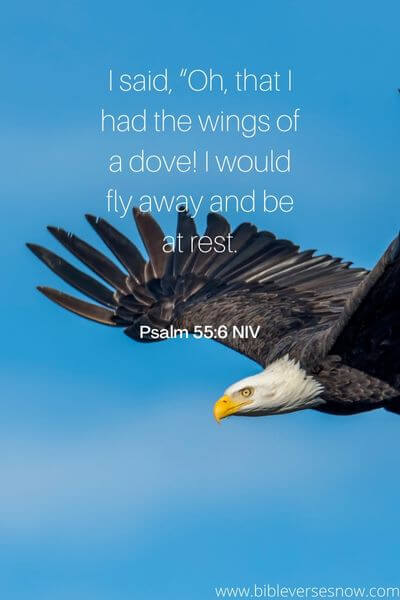 David yearned to escape the desperate situations that had him feeling so hopelessly hopeless. He wants to go away from the person who had given him such heartache.
David had to realize, however, that you cannot escape from life's circumstances or those who would hurt you.
The only place to flee is into Jesus' arms. The only way out is to put your trust in Christ and be strengthened by His Holy Spirit.
The only way to be at peace is to have Christ abide in us at all times, as we live in spirit and truth, as we put our complete confidence in the Lord.
Bible Verses About Aviation
The following verses all emphasize the power of God and His ability to protect and provide. They can be seen as a source of comfort and encouragement to individuals who may be experiencing fear and distress while traveling by air.
Proverbs 3:5-6
Trust in the LORD with all your heart and lean not on your own understanding; in all your ways submit to him, and he will make your paths straight.-
When you have complete faith in God, you eliminate all opportunities for uncertainty. Because you are confident that He is always right and won't lie to you, you trust what He says.
God has a broader perspective than you do, so he is aware of what lies ahead of you. He is aware of what you are blind to. So, even when you travel, have faith in God at all times.
Isaiah 40:31
But those who hope in the LORD will renew their strength. They will soar on wings like eagles; they will run and not grow weary, they will walk and not be faint.-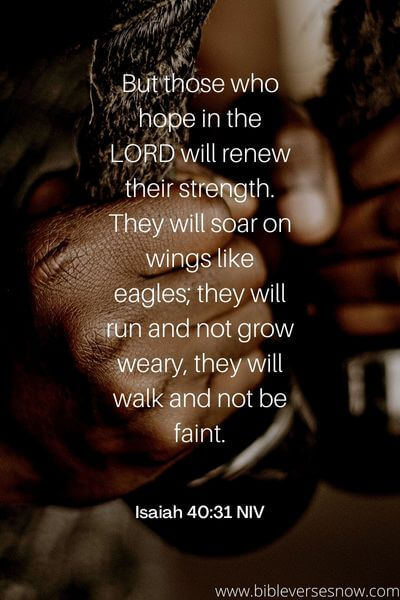 The power of God to provide strength, protection, and peace in the midst of fear and distress.
It is a reminder that no matter the situation, God is in control and He will provide the strength and courage needed to endure.
Bible Verses About Flying Airplanes
Knowing God and His ways makes it easy to trust Him. Trusting someone you don't know and can't rely on is challenging.
God has demonstrated Himself trustworthy and dependable throughout the Bible. Reading the Bible regularly will help you understand God's character, ways, and will.
Colossians 3:23 NIV
Whatever you do, work at it with all your heart, as working for the Lord, not for human masters.-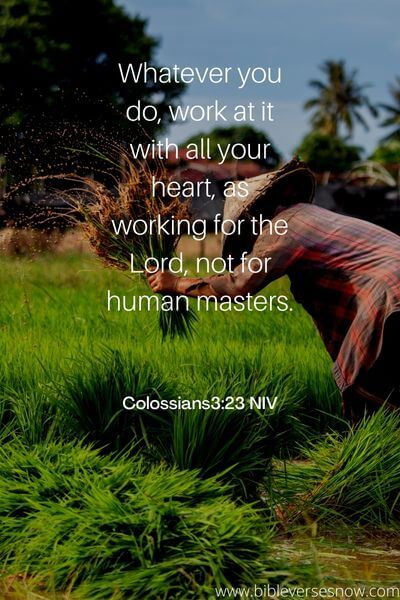 This verse is particularly relevant for a pilot, as it encourages a pilot to work hard and with focus as if they were working for the Lord himself.
It reminds them of the importance of their work, and that they should take pride in providing a safe and efficient flight experience.
It is a reminder that their job is a means of glorifying God, and that they should strive to do their best and to serve the Lord with their work.
Proverbs 16:3
Commit to the LORD whatever you do, and he will establish your plans.-
As a pilot, all your plans should be committed to the Lord, and He will ensure their success.
The passage encourages a pilot to seek guidance from the Lord in their work and to trust that He will provide wisdom and guidance to ensure their plans are established, knowing that God is in control and that He will work to bring about the best outcome.
Proverbs 2:8-9
For he guards the course of the just and protects the way of his faithful ones. Then you will understand what is right and just and fair—every good path.-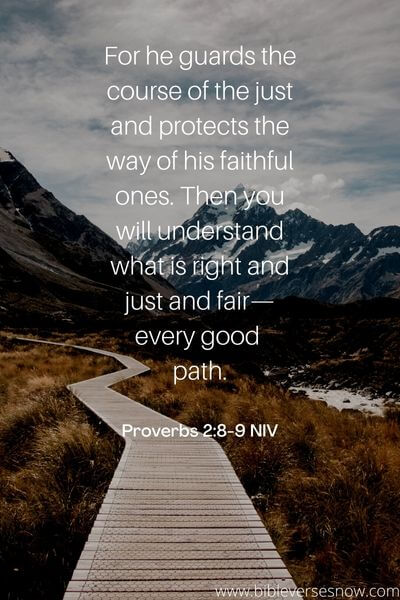 In this passage, the two terms "guard" and "watch over" are mentioned. Literally, these words indicate to keep a vigilant guard over or to keep in a protective manner.
God will be the lighthouse keeper if He chooses us to be a light. If God uses us as salt, He will make sure the salt doesn't taste bland.
If he calls us to be a pilot so will he guide and protect us?  Nobody is able to oppose God. We can live bravely too if He is our protector.
May angels accompany you wherever you go and guide you safely back to your family and home.
Bible Verse for a Journey
The following Bible verses offer encouragement and reassurance that God is with us and will protect us, even when we may be afraid or uncertain.
His compassion has given us confidence that our journey would be fruitful. Meditating on some passages before going will help you avoid death and trauma.
Every word from God is a powerful message that will transform your fear into faith and your worry into joy.
Isaiah 46:4

Even to your old age and gray hairs I am he, I am he who will sustain you. I have made you and I will carry you; I will sustain you and I will rescue you.-
This verse encourages us to remember that God is always with us and will never abandon us no matter where we go.
He will continue to sustain us and rescue us, just like a shepherd watches over his sheep. No harm shall befall us.
Deuteronomy 31:8
The LORD himself goes before you and will be with you; he will never leave you nor forsake you. Do not be afraid; do not be discouraged.-
The word of encouragement given to Israel as they prepared to cross the Jordan was, "Do not be scared or disheartened," The Lord made a vow that He would never abandon them, and it is a promise that is equally applicable to every believer of His word.
It is wise to rely on God's Word. Even when we fail Him, He has vowed to go before us, to guide us, and to prepare the road as we go.
He has pledged to accompany us on our journey and to stick with us no matter what happens.
Psalms 139:9-10

If I rise on the wings of the dawn, if I settle on the far side of the sea, even there your hand will guide me, your right hand will hold me fast.-
There is the presence of God all around us. We are never alone because God lives among His people, wherever they may be.
He is always with us, in the morning and in the evening. We will be held and shielded by his right hand so that we won't stumble and fall. As Believers, we cannot escape God's divine presence.
Bible Verses About Time Flying
Life is unpredictable, time flies, and God punishes sin. Therefore, it is crucial to cherish the moments and days He has given us.
We should dedicate today and every day to the Lord because we cannot predict what the future will hold.
We must lead responsible lives with goals, but we must accomplish this one day at a time.
The following verses should provide an understanding of how and why you should manage your time wisely.
Psalms 39:4-5
"Show me, LORD, my life's end and the number of my days; let me know how fleeting my life is. You have made my days a mere handbreadth; the span of my years is as nothing before you. Everyone is but a breath, even those who seem secure.-
The Bible is trying to educate us here that we shouldn't place an excessive amount of value on transient things in life, let's not spend too much time on things that are not important.
Let's choose to think of ourselves as travelers, passing guests, and ask the divine host to treat us with love and kindness during the few days of life left.
Psalms 90:12
Teach us to number our days, that we may gain a heart of wisdom.-
In addition to acknowledging that God is in control of our lives and that He has planned each day of our lives to bring glory to Himself.
Let's consider how fleeting our time on earth is and how we should make the most of every opportunity we are given while we are here by reflecting on how fleeting it is.
What David prayed should be our morning request: "Teach me to do your will, for you are my God! Let your gracious Spirit guide me to greener pastures.
Bible Verses For Fear of Flying
Although not everyone has a fear of flying, we are all afraid of something. Fear is what steals your joy and peace, fear also drags you down and leaves you sorrowful.
In order to prevent you from living the life that God has planned for you, the devil uses anxiety to bind you and keep you focused on the wrong things.
Give your fear to God at this time when you are so yearning to feel loved and unafraid, Reflect on these verses to get started:
Philippians 4:13
"I can do all things through Christ who strengthens me.-
When Paul saw the greater significance of Jesus' warning that without Him, we can accomplish nothing, he rejoiced in his own limitations while boasting that through Christ, he could accomplish all things.
Paul understood that when we are in Christ, abide in Him, and continue in fellowship with the Almighty, we are prepared for any circumstance in life because, in our weakness, we gain strength from the Lord and are strengthened by His Spirit.
Psalms 23:4
Even though I walk through the darkest valley, I will fear no evil, for you are with me; your rod and your staff, they comfort me.-
For those who follow the Good Shepherd, who gave his life for His sheep, the valley of the shadow of death becomes the way to life and peace.
And let us trust Christ in all the disappointments and difficulties we may experience as we walk the path He has planned for us throughout life: "I will fear no evil, for you are with me."