Drowning refers to feeling overwhelmed by stress, emotions, or responsibilities. It can also refer to feeling as if you are unable to keep up with the demands or expectations placed on you, or that you are losing control of a situation.
The Bible verses for when you feel like you're drowning are listed below to help solve the situation. Read this article if you have ever felt like you were drowning in tension, anxiety, or sadness.
Bible Verses for When you Feel Like you're Drowning
Life is full of daily struggles and suffering, which can make us feel like we are drowning in the depths of despair. It is easy to become overwhelmed and lost in our pain, leading to feelings of depression.
It can be hard to find our way back, but there is hope. Bible verses can provide us with comfort when we feel like we're drowning in sorrow.
The Bible offers us words of encouragement and hope, guiding us through difficult times.
By finding solace in His word, we can remind ourselves that He is always with us and never forsakes us, even when we feel like we're drowning.
Ephesians 6:10-12
Finally, be strong in the Lord and in his mighty power. Put on the full armor of God, so that you can take your stand against the devil's schemes. For our struggle is not against flesh and blood, but against the rulers, against the authorities, against the powers of this dark world, and against the spiritual forces of evil in the heavenly realms.-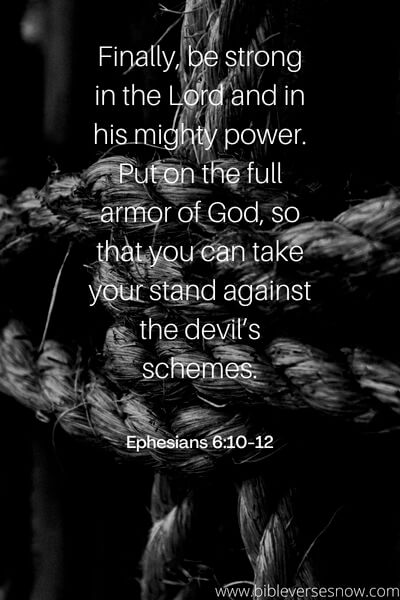 As a believer, you are engaged in a spiritual battle, which can be difficult and overwhelming at times.
Devil schemes against us and the spiritual forces of evil try to bring us down, making it easy to feel like we are drowning in a sea of troubles and difficulties.
However, in this passage, Paul encourages everyone to be strong in the Lord and in his mighty power, which can help protect you and me in the spiritual battle.
The armor of God serves as a reminder that you are not alone in this fight, and that God has given you everything you need to stand firm and resist the devil and the spiritual forces of evil.
Jeremiah 17: 7-8
But blessed is the one who trusts in the Lord, whose confidence is in him. They will be like a tree planted by the water that sends out its roots by the stream. It does not fear when heat comes; its leaves are always green. It has no worries in a year of drought and never fails to bear fruit.-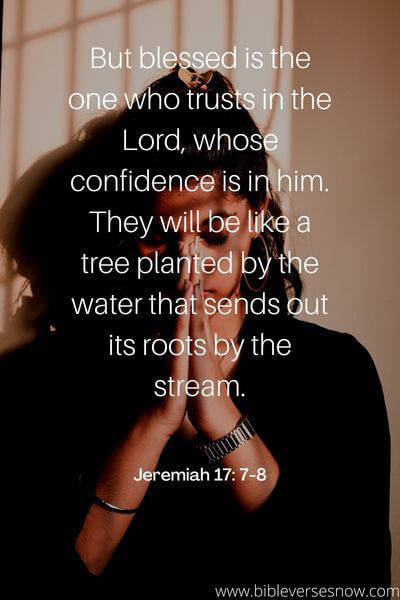 This verse serves as a reminder that when you trust in the Lord and have confidence in Him, you can be like this tree planted by the water.
Even in the midst of challenging times, when everything around us seems to be drying up and we feel like we are drowning, God's presence and provision will sustain us.
Drowning KJV
In the Bible, drowning can symbolize a variety of things depending on the context in which it is used.
In general, it can represent danger, destruction, and the wrath of God, especially when the people being drowned are considered wicked.
Also, it can be used to describe the struggles of the righteous and their eventual salvation through God.
In some other cases, Drowning can represent the power of God over chaos and evil, such as in the story of Noah and the Flood, where God drowned all the wicked of the earth, saving only the righteous and clean animals.
It can also be a representation of the power of God over death, and the hope of resurrection.
Hebrews 11:29
By faith they passed through the Red sea as by dry land: which the Egyptians assaying to do were drowned.-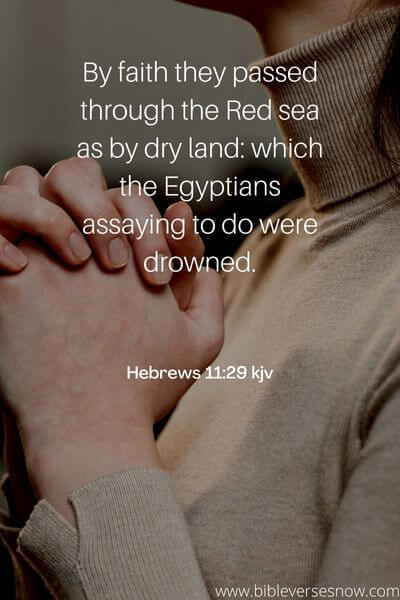 Even when the Israelites felt like they were going to drown in the situation, through faith, Moses parted the waters of the Red Sea, allowing the Israelites to pass through to the other side on dry ground.
The Egyptian army, however, was not able to do the same, and they were drowned when the waters closed back in on them.
This verse, is part of a broader discussion about the nature of faith and the examples of faith from the Bible and relates to the obedience of faith and following God's leading and provision even if it seems to be impossible.
Matthew 18:6
But whoso shall offend one of these little ones which believe in me, it were better for him that a millstone were hanged about his neck, and that he were drowned in the depth of the sea.-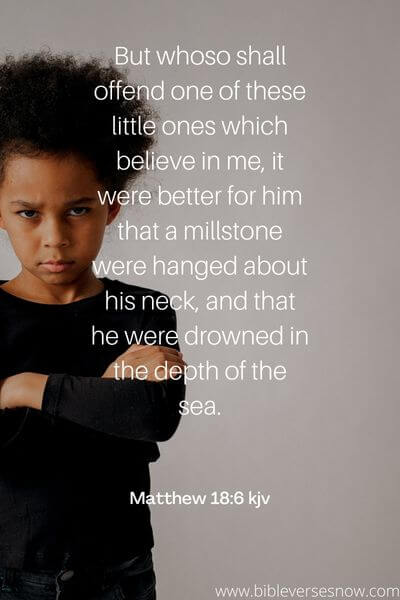 In this verse, Jesus is using the image of a millstone being hung around someone's neck and being drowned in the depths of the sea as a description of the severe punishment that will be inflicted upon someone who causes one of the "little ones" (a term used to refer to followers of Jesus, particularly children) to stumble or fall away from their faith.
The idea is that such an action would be so heinous that even the punishment of drowning with a heavy millstone tied around the neck would not be severe enough.
This verse is supposed to be a warning or a threat to those who would lead or cause others to sin and lose faith, and a call to be cautious with those less experienced in faith.
What Does the Bible Say When you Feel Like you're Quitting?
The Bible encourages perseverance and determination in doing good and not giving up, even when faced with difficulties.
It emphasizes the importance of not losing heart or becoming discouraged and quitting when working towards something good. It reminds us that in due time will get the rewards.
The Bible is full of reminders to keep persevering and believe in yourself, even when faced with difficulties.
It presents stories of those who faced challenges but never lost hope and reminds us that we too can be determined in our efforts to do good.
We must remember not to give up, especially when we feel like we're quitting, as the rewards of our hard work will come in due time.
The Bible encourages us to stay focused on our goals and have faith that things will work out if we don't give up on ourselves.
It is important to remain optimistic and remember that trials are only temporary, and by developing a determined attitude, we can achieve success.
Bible Verses About Hope in Hard Times
Hope is a positive emotion that helps individuals to cope with difficult situations and believe in the possibility of a better future.
It can provide a sense of purpose and motivation and can help people to see through difficult times by giving them something to look forward to.
Holding onto hope in hard times is not an easy feat, but it is possible. One way is to remember where we came from and to remember that God is with us.
Additionally, we can turn to God's word for comfort and strength, as Bible verses about hope can be very encouraging.
Job 19:25-27
But as for me, I know that my Redeemer lives, and that he will stand upon the earth at last. And after my body has decayed, yet in my body I will see God! I will see him for myself. Yes, I will see him with my own eyes. I am overwhelmed at the thought.-
Job declares that he knows his Redeemer is alive, and that he will see God after his death.
He also asserts that, even though his body may be destroyed, he will one day be restored and see God in his flesh.
According to this verse Job's hope for a future resurrection despite facing hard times, and his belief that, despite his current troubles, he will ultimately be vindicated by God.
In this way, the passage can be seen as offering hope to those who are going through difficult times, reminding them that they too may find comfort and eventual redemption through faith in God.
Isaiah 41:10
"So do not fear, for I am with you; do not be dismayed, for I am your God. I will strengthen you and help you; I will uphold you with my righteous right hand."-
This verse is often interpreted as a reminder that God is always with us, and that even in difficult times, He will strengthen and help us, and hold us up.
This verse encourages to have faith and hope in God's presence during hard times, and that He will be with them through their difficulties and will provide them with the support they need.
Bible Verses for Strength
Many people believe that the concept of "strength from God" refers to the belief that individuals can find inner strength and resilience through their faith in a higher power.
This can include the belief that God will provide support and guidance in difficult times, and that individuals can find comfort and peace in prayer and religious practices.
Many insightful verses from the Bible might help you stay strong when you're feeling worn out and overburdened.
God desires his message to sustain us in adversity and strengthen our faith when we are feeling hopeless.
Philippians 4:13
I can do all things through him who strengthens me.-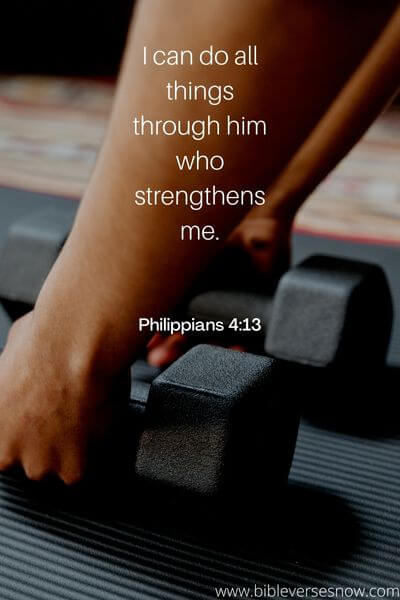 According to this verse, Paul is expressing confidence in his ability to handle any situation that he may face, as he believes that through his faith in Jesus Christ, he has been given the strength and power to accomplish anything.
Isaiah 41:10
Fear not, for I am with you; be not dismayed, for I am your God; I will strengthen you, I will help you, I will uphold you with my righteous right hand.-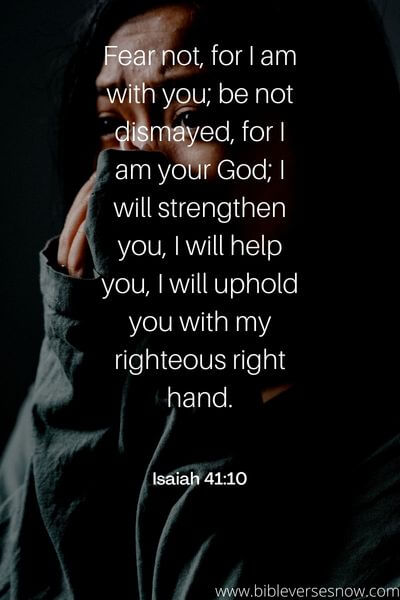 God is assuring his people that He is with them and will never leave them alone. He promises to provide strength and to be their helper and protector.
And with God's power they can overcome any obstacle they may face, it is a reminder of the unfailing love, protection, and help that God provides to those who trust in Him.
Bible Verses About Faith
Faith can also be considered as a trust or a belief in something without the need for evidence, It is also characterized by a willingness to accept something unseen, or as yet unknown, without requiring proof or demonstration.
The Bible also teaches that faith is something that grows and deepens over time through experiences, testing, and trials.
It is an ongoing process that allows us to mature in our relationship with God. The Bible encourages us to keep the faith, strengthen it, and persevere.
The Bible gives the best definition of what faith is;
Hebrews 11:1
Now faith is the assurance of things hoped for, the conviction of things not seen.-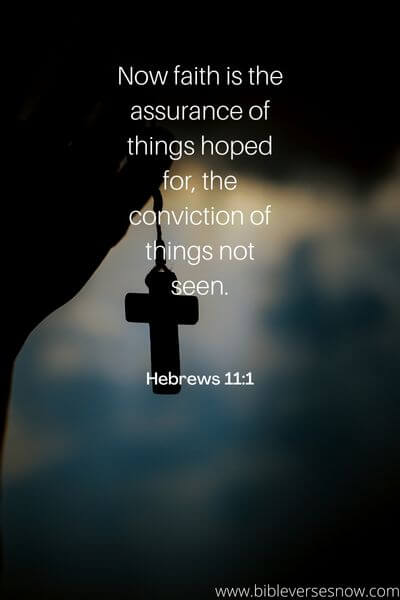 Faith is the belief in things that cannot be seen or proven, and this belief is important in understanding and receiving the promises of God.
Hebrews 11:6
And without faith it is impossible to please Him, for he who comes to God must believe that He is and that He is a rewarder of those who seek Him.-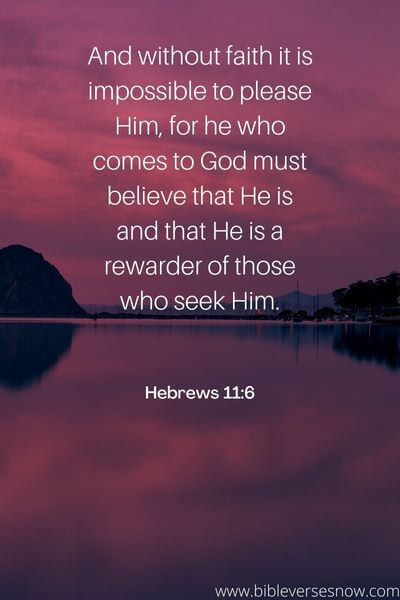 This verse emphasizes the importance of faith in one's relationship with God. It states that it is impossible to please God without faith and that in order to draw near to God.
One must have faith in his existence and trust that God will reward those who seek him.
When I am Drowning in my Sins
It's important to remember that everyone makes mistakes and that it's possible to seek forgiveness and change your ways.
If you're feeling overwhelmed by your actions, consider speaking with a trusted friend, family member, or a professional counselor or therapist.
They can help you gain perspective and develop a plan for moving forward in a positive direction.
Additionally, many religions have practices for seeking forgiveness and absolution, such as confession or penance, that may be helpful to you.
The act of confessing one's sins to God and asking for forgiveness is an important part of the faith.
This can be done privately through prayer or with a spiritual advisor such as a priest during sacramental Confession.
Additionally, Christians may turn to the Bible and other religious texts for guidance and forgiveness.
Event of the Drowning Man Bible Verse
Matthew 14:30-31
But when he saw the wind, he was afraid and, beginning to sink, cried out, 'Lord, save me!' Immediately Jesus reached out his hand and caught him. 'You of little faith,' he said, 'why did you doubt?-
Peter's moment of victory didn't last long, though. At some point between leaving the boat and making it to Jesus' side, Peter's human doubt seems to catch up with his enthusiastic faith.
He suddenly notices the ferocious wind and the size of the waves it was driving up. Fear takes over his faith, and when you're trying to walk on water, there's no margin of error. Peter begins to sink, crying out to Jesus to save him.
It's essential to notice that Peter's total confidence in the power of Jesus allowed Him to walk on the water, as Jesus did.
Because he turned away from Jesus and focused on the external circumstances he was facing, Peter started to drown.
What God Says about Feeling Overwhelmed?
God tells us to turn to Him when life becomes too difficult to handle. There is no challenge you have faced that God is unaware of.
He cares about you so much that He has given you encouraging scriptures to remember when you're feeling overwhelmed.
The Bible often explains how we might share our anxieties and cares with Him. Because we believe He is the All-Mighty, All-Powerful God that He is, we are certain that all will work out in the end.
If you consider yourself to be religious, you may find comfort in the Bible when you feel like you are drowning.
These verses can be remembered, recited, or thought about in conjunction with professional mental health counseling.
The most crucial thing is to always remember that God loves you just as you are, regardless of how you are feeling or what you are going through in life.