Habits are automatic patterns of behavior that we develop over time through repetition. They can be both good and bad, and they can have a significant impact on our lives. Habits are formed through a process known as "habituation," in which we repeat the behavior in response to a specific cue, such as a time of day, a location, or a particular emotional state.
Once a habit is formed, the cue triggers an automatic response. For example, if we habitually check our phones whenever we feel bored, anxious, or stressed, we may reach for them without even thinking about it.
Habits can be powerful tools for personal growth and self-improvement, as they can help us develop positive routines and behaviors that support our goals and values.
Positive habits might include regular exercise, meditation or mindfulness practice, healthy eating, reading, or spending quality time with loved ones.
By making these behaviors a regular part of our daily routine, we can gradually build the momentum necessary to achieve our goals and live a happier, more fulfilling life.
Bible verses on habits
And let us not grow weary of doing good, for in due season we will reap, if we do not give up.
Do not be conformed to this world, but be transformed by the renewal of your mind, that by testing you may discern what is the will of God, what is good and acceptable and perfect.
So whether you eat or drink or whatever you do, do it all for the glory of God.
But I discipline my body and keep it under control, lest after preaching to others I myself should be disqualified.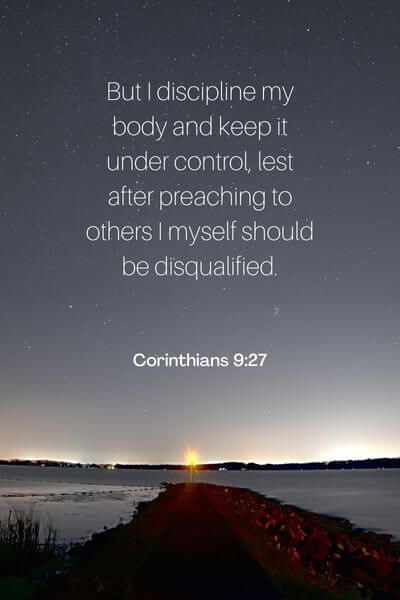 But seek first the kingdom of God and his righteousness, and all these things will be added to you.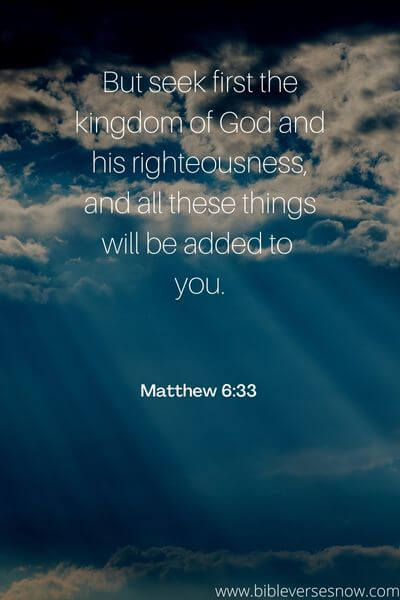 And whatever you do, in word or deed, do everything in the name of the Lord Jesus, giving thanks to God the Father through him.
Therefore, if anyone is in Christ, he is a new creation. The old has passed away; behold, the new has come.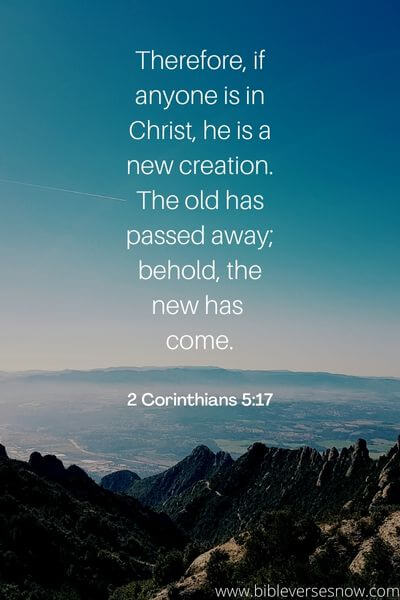 Finally, brothers, whatever is true, whatever is honorable, whatever is just, whatever is pure, whatever is lovely, whatever is commendable, if there is any excellence, if there is anything worthy of praise, think about these things.
But the fruit of the Spirit is love, joy, peace, patience, kindness, goodness, faithfulness, gentleness, self-control; against such things there is no law.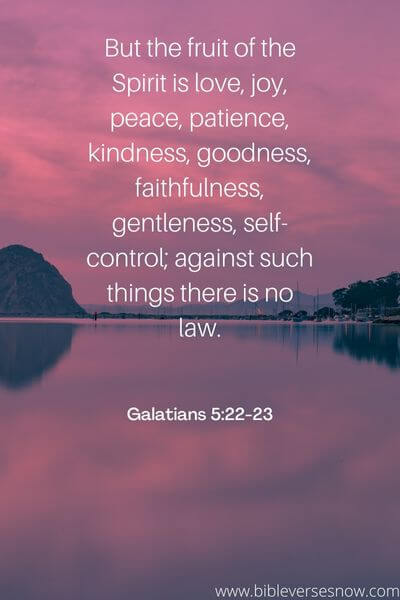 Therefore, since we are surrounded by so great a cloud of witnesses, let us also lay aside every weight, and sin which clings so closely, and let us run with endurance the race that is set before us.
Bible verses on breaking bad habits
If the Son sets you free, you will be free indeed.
For I do not do the good I want to do, but the evil I do not want to do—this I keep on doing.
Therefore, if anyone is in Christ, the new creation has come: The old has gone, the new is here!
Do not be deceived: God cannot be mocked. A man reaps what he sows.
  No temptation has overtaken you except what is common to mankind. And God is faithful; he will not let you be tempted beyond what you can bear. But when you are tempted, he will also provide a way out so that you can endure it.
Bible verses on changing bad habits
Put to death, therefore, whatever belongs to your earthly nature: sexual immorality, impurity, lust, evil desires and greed, which is idolatry.
Do not conform to the pattern of this world, but be transformed by the renewing of your mind. Then you will be able to test and approve what God's will is—his good, pleasing and perfect will.
And I will give you a new heart, and a new spirit I will put within you. And I will remove the heart of stone from your flesh and give you a heart of flesh.
Create in me a pure heart, O God, and renew a steadfast spirit within me.
I can do all this through him who gives me strength.
Bible verses on bad habits
Do not be deceived: 'Bad company corrupts good morals.
For all have sinned and fall short of the glory of God.
What comes out of a person is what defiles them. For it is from within, out of a person's heart, that evil thoughts come—sexual immorality, theft, murder, adultery, greed, malice, deceit, lewdness, envy, slander, arrogance and folly. All these evils come from inside and defile a person.
The heart is deceitful above all things and beyond cure. Who can understand it?
But among you there must not be even a hint of sexual immorality, or of any kind of impurity, or of greed, because these are improper for God's holy people.
Bible verses on healthy habits
Or do you not know that your body is a temple of the Holy Spirit within you, whom you have from God? You are not your own.
Do not be wise in your own eyes; fear the Lord and shun evil. This will bring health to your body and nourishment to your bones.
Physical training is good, but training for godliness is much better, promising benefits in this life and in the life to come.
What Does The Bible Say About Habits?
The Bible emphasizes the importance of self-control and discipline to develop good habits. Galatians 5:22-23 makes it clear that self-control is one of the fruits of the Spirit listed in the passage.
This means a person led by the Holy Spirit will exhibit self-control in their behavior and habits. They can resist temptation and control their impulses, even when difficult.
Furthermore, the other fruits of the Spirit listed in the passage, such as love, patience, kindness, and goodness, can also play a role in developing good habits.
For example, showing kindness to others can become ingrained in a person's behavior when motivated by love and the desire to do good. Similarly, patience can be developed when the Holy Spirit guides someone to wait for the right.
Spiritual Habits in The Bible
Prayer
Prayer is a way to communicate with God and seek His guidance and wisdom. Jesus frequently prayed in the Bible, and He taught His followers to pray as well. (Matthew 6:9-13)
Bible Study
Reading and studying the Bible can help individuals understand God's will and deepen their faith. (2 Timothy 3:16-17)
Fasting
Fasting is a way to show humility and seek God's guidance. It involves abstaining from food or other worldly pleasures for some time. (Matthew 6:16-18)
Worship
Worship is a way to express gratitude and reverence for God. It can include singing, praying, and meditating on His goodness. (Psalm 100)
Giving
Giving to those in need is a way to show love and generosity and can also help individuals detach from material possessions. (2 Corinthians 9:7)
Bible Characters with Good Habits
Daniel: Daniel had a habit of praying to God three times daily, even when it was illegal. This habit of prayer helped him maintain a strong relationship with God and gave him the courage to stand up for his beliefs. (Daniel 6:10)
Ruth: Ruth had a habit of loyalty and kindness, which helped her earn the trust of her mother-in-law, Naomi. Her loyalty and kindness also led her to marry Boaz, a man of good character who became her husband. (Ruth 1-4)
Joseph: Joseph had a habit of integrity and obedience to God, even in the face of temptation. This habit of integrity ultimately led to his promotion from a slave to the second-in-command in Egypt. (Genesis 39-41)
Mary: Mary had a habit of listening to God and obeying His will, even when difficult. This habit of obedience led her to become the mother of Jesus, the world's Savior. (Luke 1:26-38)
David: David had a habit of seeking God's guidance and repenting his sins. This habit of seeking God's guidance and forgiveness led him to become a man after God's heart. (Psalm 51)
Paul: Paul habitually shared the gospel with others and spread the message of God's love. This habit of evangelism led him to become one of the greatest Christian missionaries in history. (Acts 9-28)
Jesus: Jesus had a habit of prayer, humility, and love. He consistently prayed to His Father, humbly served others, and loved all people, even those who opposed Him. His habits of prayer, humility, and love are an example for all Christians to follow. (Matthew 26:36-46, Philippians 2:5-11, John 13:1-17)
Bible Characters with Bad Habits
The Bible also describes several characters who had terrible habits or made mistakes that we can learn from. Some of these characters include:
King Saul: King Saul had a habit of disobedience to God's commands. He repeatedly ignored God's instructions and followed his desires, ultimately leading to his downfall. (1 Samuel 15)
Samson: Samson had a habit of resisting temptation and pursuing his desires. His weakness for women led him to make bad decisions, ultimately resulting in his capture and imprisonment by the Philistines. (Judges 16)
Judas Iscariot: Judas had a habit of greed and betrayal. He was one of Jesus' twelve disciples but betrayed Jesus for thirty pieces of silver, leading to Jesus' crucifixion. (Matthew 26:14-16, 47-50)
Lot: Lot had a habit of compromising and making poor choices. He chose to settle in Sodom and Gomorrah, two cities known for their wickedness, and this decision ultimately led to his family being destroyed when God destroyed the cities. (Genesis 13-19)
Peter: Peter had a habit of impulsiveness and fear. He often spoke and acted without thinking and denied Jesus three times out of fear for his safety. (Matthew 26:69-75)
Eli: Eli had a habit of failing to discipline his sons, who were priests, when they sinned. His failure to correct their behavior ultimately led to their deaths and the downfall of his family. (1 Samuel 2-4)
Developing Godly Habits
Having godly habits is essential for leading a life of purpose and meaning. It helps to shape who you are and can be used to reach your goals. Habits are developed through repetition and consistency.
Try to focus on one new habit that will bring you closer to your goals each day. Start by breaking it down into small, achievable steps and take small, consistent steps towards accomplishing your goal.
Focus on the positive aspects of developing these habits. Celebrate the small victories and acknowledge and reward yourself for the hard work that you put in. Whenever you slip and fall, don't get discouraged, focus on learning from the experience and use that to move forward.
As you focus on developing godly habits, also be sure to practice self-care and take breaks when needed. It's essential to look after yourself and be kind and patient.
Finally, remember that godly habits are formed only with the help of God. Pray for strength and wisdom in your journey toward building a God-honoring lifestyle. With His help, you can stay motivated and encouraged, and He will give you the strength you need to keep going.
Bible Stories about Habits
Daniel and his daily habit of prayer
In the book of Daniel, we learn about Daniel's habit of praying three times a day, even when it became illegal. This prayer habit helped him stay focused on God and remain faithful, even in the face of persecution.
Ruth's habit of loyalty
In the book of Ruth, we see Ruth's habit of loyalty to her mother-in-law Naomi. Despite her challenges and hardships, she remained committed to caring for Naomi and following God's plan for her life.
David's habit of repentance
In the Psalms and elsewhere, we see David's habit of repentance when he sinned. Despite his failings, David was quick to confess his sins and turn back to God, which allowed him to maintain a close relationship with God throughout his life.
Jesus' habit of prayer
Throughout the gospels, we see Jesus' habit of praying to God. This habit helped him to stay focused on his mission and to remain connected to his Father, even amid significant challenges.
Martha's habit of busyness
In Luke 10, we see Martha's habit of being busy and distracted by many things. This habit caused her to miss out on the opportunity to spend time with Jesus, while her sister Mary chose the better thing by sitting at Jesus' feet and listening to him.