There is a lot written in the bible concerning intuition. Yes, you read that right: Intuition in the bible. But first, let me define the term "intuition" here before we get into the specifics of what it is and how it pertains to the Bible: For instance, the majority of Christians are unaware that the Bible had a crucial role in enabling them to intuitively experience God's love, forgiveness, happiness, and serenity.
Is Intuition Mentioned in the Bible?
Instinct according to Cambridge English Dictionary is the way people or animals naturally react or behave, without having to think or learn about it. a natural ability that helps you decide what to do or how to act without thinking. Intuition is defined as the ability to understand something instinctively, without the need for conscious reasoning. According to some theories, the fight-or-flight response in humans is a specific reaction to an impending dangerous event, an attack, or a threat to one's survival (instinct). Intuition is for higher beings-
Who gives intuition and instinct?-

Job 38:36 TLB
The Latin verb intueri, which is interpreted as "think," or the late medieval English word intuit, which means "to contemplate," are the origins of the word intuition. Both prior experiences and more conscious cognition can be used to inform intuition. Intuition is the faculty of a higher sense of perception. It is what distinguishes us from animals.
In those days there was no king in Israel: every man did that which was right in his own eyes.-

Judges 21:25 KJV
have you imagined the Hobbesian state of nature as described by the political philosopher Thomas Hobbes? He published the well-known book Leviathan in 1651, in which he discussed the nature of people and the need for society and governments. He described life to be at its best the survival of the fittest where life was solitary, poor, nasty, brutish, and short. according to the passage above, the Bible says, at the time when there was no king in Israel. People did whatever they felt like doing. A state of survival and anarchy.
And God said, Let us make man in our image, after our likeness: and let them have dominion over the fish of the sea, and over the fowl of the air, and over the cattle, and over all the earth, and over every creeping thing that creepeth upon the earth-

Genesis 1: 26 KJV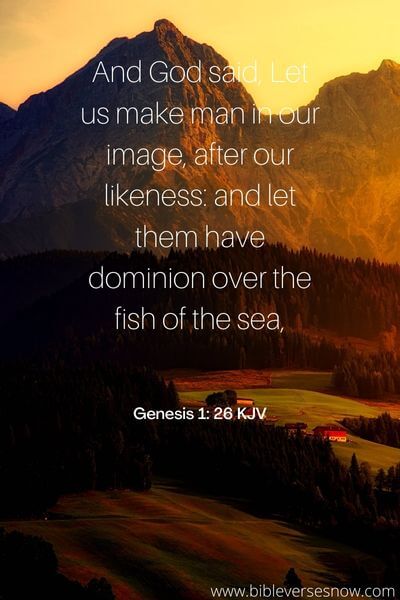 God created man n his likeness to be like him, have dominion, and reign with Him. God breathed His spirit into man giving to us His whole likeness. The expression "image of God" does not refer to what distinguishes us as humans. It is about humanity's one-of-a-kind position as God's kingly representatives in creation.
Mother's Intuition in the Bible
A person's intuition is a part of the person; it is not anything separate from a person. The capacity to grasp something instinctively, without the need for conscious reasoning, is referred to as intuition.
The heart is the most deceitful thing there is and desperately wicked. No one can really know how bad it is!-

Jeremiah 17:9 TLB
Even if mothers' instincts aren't always accurate, it's still important to pay attention to them and look into them deeper.
This is due to the fact that our emotions and ideas may mislead us. Who can understand the heart, which is above all else diseased and full of deceit?
And Rebekah heard when Isaac spake to Esau his son. And Esau went to the field to hunt for venison, and to bring it.-

Genesis 27:5 KJV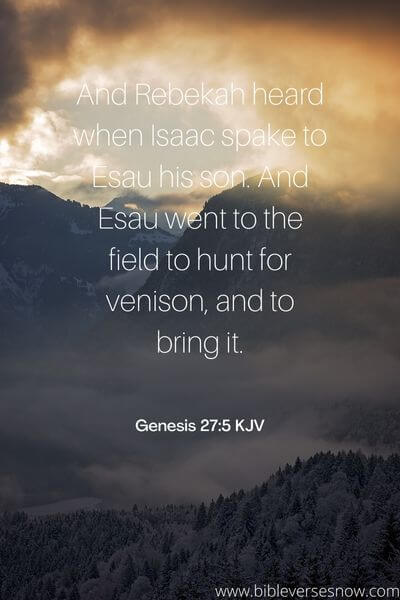 God informed Rebekah that she would have twins, each of whom would build a large nation, and Esau, the elder, would serve his younger brother. When Isaac was elderly, he instructed Esau to go hunting and prepare food so that he may get his blessing. But Rebekah overheard this and told Jacob to bring her food so she could prepare it for Isaac first. Jacob was unsure about deceiving his father, but Rebekah responded in Genesis 27, "My son let the curse fall on me. Just do what I say; go and get them for me." I think it is safe to say that she remembered and took very seriously what God had spoken to her during her pregnancy.
Rebekah went to find Jacob after hearing her husband talk to Esau. The Lord had revealed to Rebekah that Jacob would inherit the birthright, but knowing how much Isaac loved his oldest son, Rebekah wanted to offer these benefits to Esau. Because Esau had not always made the best decisions, Rebekah realized he was unworthy. He had defied his parents' instructions by marrying a Canaanite daughter. By inspiration, Rebekah felt Jacob deserved the birthright blessing.
Rebekah informed Jacob that Isaac had dispatched Esau for venison and that he intended to bless Esau following the dinner. "Now obey my voice," Rebekah said.
Rebekkah used her motherly intuition to show the second-born favor. Though it was rather deceptive, it brought Jacob to the fulfillment of his purpose.
What God Says About Intuition
While instinct is a natural, earthy raw knowledge that is only confined to the changes impacting our natural environment/surroundings, intuition is a divine, refined understanding of man that possesses both instinct and the capacity to forecast or determine a person's real nature.
Howbeit when he, the Spirit of truth, is come, he will guide you into all truth: for he shall not speak of himself; but whatsoever he shall hear, that shall he speak: and he will shew you things to come.-

John 16:13 KJV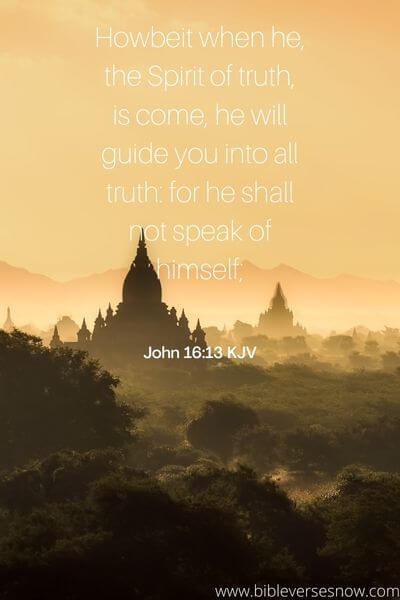 The Holy Spirit would considerably increase one's intuition. He is the source of all knowledge and insight. God's viewpoint on a variety of life decisions is made available to those who live in the Spirit as He leads us via His Word. This ability to hear God is something we can hone.
For God hath not given us the spirit of fear; but of power, and of love, and of a sound mind.-

2 Timothy 1:7 KJV
Fearlessness, power, love, and self-control are the four fruits of the Spirit's activity in our life, according to Paul's epistle to Timothy. The Spirit does not instill "fear" in God's people, which may be interpreted as timidity or cowardice. Rather, the Spirit gives us confidence or fearlessness even in the face of adversity. Intuition is the ability to understand something instinctively, without the need for conscious reasoning. And the Bible clearly states that God had given us (inbound) the power and sound mind. do you remember when he told the Israelites that the laws will now be written on their hearts? Yes, it's the same here. His spirit is our intuition.
Does God Give You Intuition?
A living organism's natural propensity for a certain complicated behavior, which includes both innate (inborn) and taught components, is known as instinct. A "fixed action pattern" (FAP) is the most basic illustration of instinctual behavior. In this type of behavior, a very brief to medium-length series of unvarying actions is performed in response to corresponding, well-defined stimuli.
So God created man in his own image, in the image of God created he him; male and female created he them.-

Genesis 1:27 KJV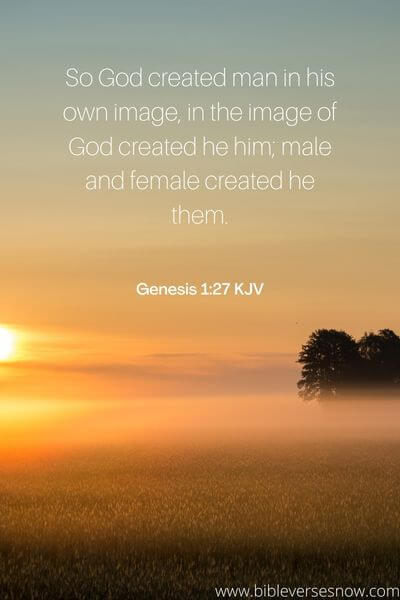 Because we were made in God's likeness, our scale of existence differs from that of the plant and animal worlds. We are spirit-filled. Right and wrong are discernible to us. Our conscience makes us feel bad when we make the wrong decisions. Every good and perfect gift comes from above- from the father of light. the Bible says does any of you lack wisdom( his Spirit) let him ask.
For who hath known the mind of the Lord, that he may instruct him? but we have the mind of Christ.-

2 Corinthians 2:16 KJV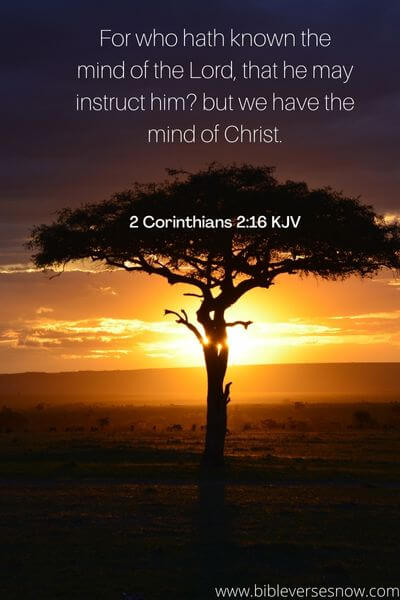 The mind of Christ comprises God's wisdom, which was previously concealed but is now revealed. Jesus desires that we think as He does. That is why He has granted us access to His mind. We have Christ's mind to know exactly what He is thinking. When we have the mentality of Christ, we comprehend God's purpose for the world—to glorify Himself, redeem sinners, and return creation back to its former beauty. It implies that we share Christ's desire to find and save the lost.
What Does the Bible Say About Your Intuition?
Language is an example of an activity that combines instinct with acquired behavior. Others take place with no instruction at all. The Bible states that God created us in His image, and so we have the mind of Christ.
Psalm 125:1 KJV
They that trust in the Lord shall be as mount Zion, which cannot be removed, but abideth for ever.-

Psalm 125:1 KJV
We follow our instincts, which are gifts from God, believing that the Lord is guiding us in that direction. When our intuition is grounded in God's Word, submitted to the guidance of the Holy Spirit, and in line with God's wisdom, it may guard us against mistakes and assist in keeping us on the right road.
What Does The Bible Say About Women's Intuition?
When intuition is present, you might: possess a strong intuition or feeling be calm and self-assured understand what you need or desire in your heart of hearts.
Day six saw the creation of man and woman. God declared, "Let Us create man in Our image, in Our likeness; let them reign over the fish of the sea, the birds of the air, the livestock, and all the land, and over every creeping creature that crawls upon the ground." And God made both males and females in His image, making man in the likeness of God.
Genesis 2:18 TLB
And the Lord God said, "It isn't good for man to be alone; I will make a companion for him, a helper suited to his needs-

Genesis 2:18 TLB
He could find nothing in creation that was suitable for him. There was no equivalent or companion like him. There was not a single animal that could offer camaraderie or fellowship.
Exodus 2:2 KJV
And when she could not longer hide him, she took for him an ark of bulrushes, and daubed it with slime and with pitch, and put the child therein; and she laid it in the flags by the river's brink.-

Exodus 2:3 KJV
Jochebed, a Levite mother, gave birth to a boy and concealed him for three months. When she couldn't hide him any longer, she covered a papyrus basket with tar and pitch, placed the baby inside, and hid it in the Nile's reeds. Miriam, Jochebed's daughter, kept an eye on what happened when Pharaoh's daughter went down to bathe. According to the book of Exodus, he(Moses) was born in Egypt to Hebrew parents, who set him afloat on the Nile in a reed basket to save him from an edict calling for the death of all newborn Hebrew males. Found by the pharaoh's daughter, he was reared in the Egyptian court.
Jochebed was adamant about finding a solution to save her kid, and God rewarded her initiative. Moses is regarded as the greatest prophet and teacher because of his mother's intuition.