Academic excellence refers to a high level of achievement in academic pursuits, typically characterized by exceptional performance in educational and intellectual pursuits. Grades, test scores, awards, and other forms of recognition often measure it.
To attain academic excellence, students must put in great effort and dedication, balancing their time between studying, attending classes, and participating in other activities that enhance their learning and development.
Academic excellence requires a combination of natural abilities, hard work, a supportive environment, and, most importantly, God and every student should make the bible a good friend. Students can reach their full potential and achieve their goals with these elements.
Prayer for Academic Excellence Bible Verses
Prayer is essential to many students' lives, providing comfort, strength, and hope in times of stress or difficulty. Research shows prayer can positively affect academic performance, increasing exam scores and overall grades.
Prayer can help students cope with difficult emotions, such as anxiety and depression. By reflecting on the day, appreciating their blessings, and asking for guidance, students can gain the emotional and mental strength needed to focus and perform their best in class.
Prayer can also give students a sense of purpose and direction. Through prayer, students remind themselves of their goals, become motivated to do their best, and take advantage of educational opportunities.
Trust in the Lord with all your heart and lean not on your own understanding; in all your ways submit to him, and he will make your paths straight.
Students must trust in God's plan for their life and not rely solely on their efforts or understanding. When you submit your academic pursuits to God and trust in his guidance, he will lead you to success and help you achieve your goals.
By placing your trust in God and surrendering control to him, you can find peace in the midst of the challenges and stress of academic pursuits. This can also help you to maintain a positive attitude and a healthy perspective, even in the face of obstacles or setbacks.
Whatever you do, work at it with all your heart, as working for the Lord, not for human masters, since you know that you will receive an inheritance from the Lord as a reward. It is the Lord Christ you are serving.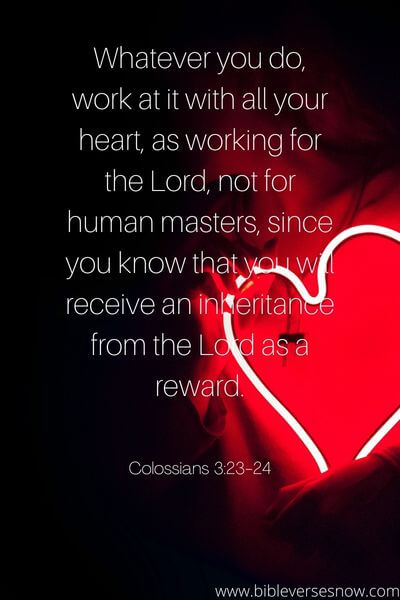 Approach your studies with diligence and devotion, as if you were working for God himself. By doing your best and putting forth your total effort, you can honor God and serve him in your academic pursuits.
This verse also highlights the idea of motivation and perspective. Rather than focusing solely on grades, test scores, and recognition, you can focus on serving God and doing your best for his glory.
I can do all things through him who gives me strength.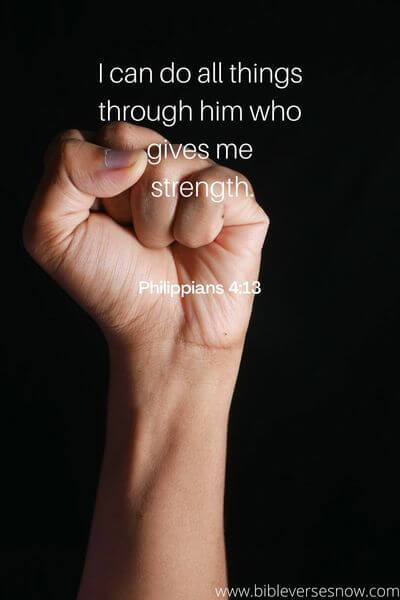 With the strength and support of God, one can accomplish anything, including academic excellence. By relying on God and seeking His guidance through prayer, one can have the confidence and determination to overcome obstacles and achieve academic goals.
However, it is essential to remember that while God can provide strength and support, ultimate academic success also depends on the individual's effort, hard work, and dedication. The verse reminds us that God is always there to help us, but we must also do our part in pursuing our goals.
What is Academic Excellence in The Bible?
Academic excellence is essential in the Bible, as exemplified throughout scripture. In the bible, readers are encouraged to get wisdom and understanding.
In summary, the Bible emphasizes the importance of academic excellence. The scriptures provide examples of pursuing wisdom and understanding, dedicating one's efforts to all tasks, and using knowledge and skills for the Lord's glory. These values are fundamental to achieving excellence in academics and other endeavors.
What Does The Bible Say About Academics?
The Bible does not explicitly mention academics, but it does address several principles that can be applied to one's education and pursuit of academic excellence. Here are a few examples:
Wisdom and knowledge: The Bible emphasizes the importance of wisdom, knowledge, and understanding (Proverbs 4:7, Colossians 2:3). These values can be applied to academic pursuits, as they encourage a desire for learning and a pursuit of knowledge.
Hard work and diligence: The Bible stresses the importance of hard work and diligence. These values can be applied to one's studies, as they encourage a disciplined and dedicated approach to one's education.
Stewardship of abilities: The Bible teaches that we are responsible for using the gifts and abilities that God has given us to serve others. This can be applied to one's academic pursuits by striving to use the knowledge and skills gained through education to serve and help others in meaningful ways.
Trust in God: The Bible reminds us that all things are possible through God and that we should trust Him. This can provide comfort and encouragement in pursuing academic excellence, as we rely on God for strength, guidance, and wisdom.
For example,
The fear of the Lord is the beginning of knowledge.
This means that a relationship with God should be the foundation for all learning and knowledge.
Whatever you do, work heartily, as for the Lord and not for men, knowing that you will receive the inheritance as your reward from the Lord. You are serving the Lord Christ.
This verse can be applied to academics by saying that one should approach their studies with a sense of purpose and dedication as if they are
How Do You Pray For Academic Excellence?
Praying for academic excellence can involve various elements, including asking for guidance, wisdom, motivation, and focus. Here is a sample prayer that incorporates these elements:
Dear God,
I come to you today to ask for your guidance and wisdom in my studies. Help me to focus and stay motivated, so that I may achieve academic excellence. Give me the strength and determination to overcome any obstacles that may come my way.
I pray for wisdom and understanding as I pursue my education. Help me to see the value in the knowledge I am gaining and to use it for your glory. Guide my steps and lead me to success in my studies.
I trust in you, Lord, and know that all things are possible through you. Help me to rely on you for strength and support as I strive for academic excellence.
In your name, I pray, Amen.
This is just one example of how you can pray for academic excellence. The most important thing is communicating openly and honestly with God, expressing your needs, desires, and concerns, and trusting Him to guide you.
Catholic Prayer For Academic Success
We come before You today, asking for Your guidance and wisdom as we strive to achieve academic success. Help us to remain diligent in our studies and to strive for excellence in our work.
Grant us the self-discipline to stay focused and on track, and the motivation to keep going even when the work becomes difficult. Help us to balance our studies with our other responsibilities and to manage our time effectively.
Keep us from succumbing to the temptation of procrastination and apathy. Help us be mindful of Your presence in our lives, even amid complex academic pursuits. Open our minds to the knowledge and resources available to us, and give us the courage to ask for help when needed.
We ask for Your blessing and protection as we strive for academic success. May we study with integrity and find joy in learning.
Amen.
Confessions for Academic Excellence
Here are some confessions for academic excellence that you can use to help focus your thoughts and affirm your beliefs about your ability to succeed in your studies:
I am intelligent, capable, and confident in my abilities to succeed academically.
I have a strong work ethic and am dedicated to putting in the effort necessary to achieve academic excellence.
I believe in myself and my ability to overcome any obstacles that may come my way.
I am motivated and focused on my goals, and I trust in God to provide me with the wisdom, knowledge, and understanding I need to succeed.
I am grateful for the opportunities I have been given to learn and grow, and I will use the knowledge I gain to serve others and glorify God's name.
God's love and guidance surround me, and I trust Him to lead me toward academic success.
I am worthy of academic excellence, and I believe that I have the power to achieve it.
By confessing these affirmations, you can help to focus your thoughts and beliefs on your ability to succeed in your academic pursuits.
Remember, however, that true success is not just about achieving academic excellence, but also about using the knowledge and skills gained through education to serve and help others in meaningful ways.
Bible Verses For Exams Success
The Bible can provide guidance, comfort, and encouragement in pursuing academic success, including exam success. While it doesn't guarantee success traditionally, it can help us develop the qualities and attitudes essential for academic success, such as discipline, perseverance, wisdom, and trust in God.
For example, the Bible teaches us to trust in God, seek His wisdom, and rely on His guidance and support in all that we do. By incorporating these teachings into our lives, we can approach exams and our studies with a sense of peace, confidence, and purpose, which can help us to perform at our best.
Trust in the Lord with all your heart and lean not on your own understanding; in all your ways submit to him, and he will make your paths straight.
Put your trust in God rather than in your abilities or understanding. When facing exams or any other challenges in your studies, it can be tempting to rely on your knowledge and skills, but this verse reminds us that God ultimately guides and directs our paths.
Be strong and courageous. Do not be afraid; do not be discouraged, for the Lord your God will be with you wherever you go.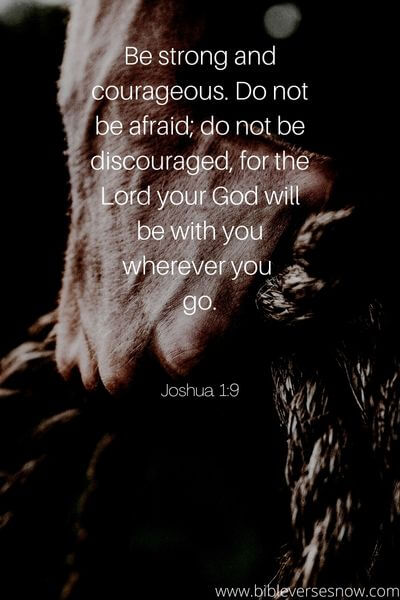 This verse can be interpreted as a reminder to have courage and confidence, even in challenging exams or complex academic material. The verse reminds us that God is always with us and will give us the strength and guidance to succeed.
When facing exams or other challenges in your studies, it's important to remember that God is always with you and that He has given you the abilities and gifts that you need to succeed. By relying on His strength and guidance, you can approach your exams with confidence and determination, and know that you are capable of achieving success.
Commit to the Lord whatever you do, and he will establish your plans.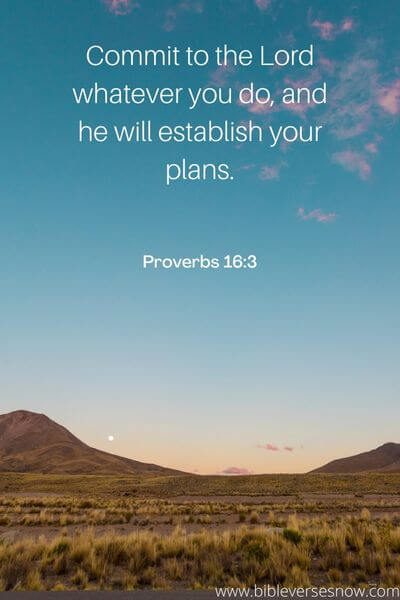 This verse reminds us to seek God's wisdom and guidance as we prepare for and take exams. It is important to study diligently and use the resources available to us, but ultimately, we must trust in God to guide us in our learning and to help us recall the information we need on the day of the exam.
The verse also reminds us that success is not solely dependent on our efforts, but ultimately, it is God who establishes our plans and determines the outcome. We should therefore submit our exam preparations to Him and trust in His provision, whether that means success on the exam or learning important lessons through the process.
And we know that for those who love God all things work together for good, for those who are called according to his purpose.
Even if we do not achieve the exam results we hoped for, God is still in control and can work all things for our good. Perhaps not getting the desired results can teach us important lessons, lead us down a different path, or help us to grow in character and perseverance.
It's important to remember that success in exams and academic achievements are not the ultimate measure of our worth or value in the eyes of God.
Our identity and worth come from being loved by Him and being called to live a life of purpose according to His plans for us. So while it's good to work hard and strive for excellence in our studies, we can trust that God has a good plan for us, no matter the outcome of our exams.
Sermon on academic excellence
As students, it is essential to strive for excellence in academics. Not only will this help us achieve our goals and reach our full potential, but it will also help us become well-rounded individuals who can positively contribute to society.
To excel in academics, it is essential to have a good work ethic. This means setting aside time to study, doing our homework with focus and dedication, and taking the time to understand complex concepts. It also means managing our time effectively, so we have enough time to study and still have time for other activities.
It is also essential to stay organized and take good notes. Keeping track of our course materials and keeping an organized notebook can help us better understand and remember the material we are studying.
Furthermore, it is essential to ask questions and seek help when needed. Asking questions often helps us to gain a deeper understanding of the material and can help us to find solutions to complex problems.
Finally, academic excellence requires commitment and dedication. We must be willing to put in the time, effort, and hard work necessary to achieve our goals. Remember that success does not come overnight and requires dedication, perseverance, and resilience.
By following these principles, we can strive for academic excellence and become well-rounded, successful individuals.