Self-pity is rather widespread among people, despite the fact that God doesn't expect you to act in this way. But what does the bible say about self pity? how can we tell whether we're doing it? Are there any telltale symptoms of self-pity? Hold on tight because I'm about to go through the bible's list of items that can be interpreted as evidence of self-pity!
What Is Self-pity?
Self-pity is a state of mind where an individual expresses or demonstrates excessive unhappiness over personal troubles. It entails self-absorbed sorrows, worries, and pity concerning personal experiences of suffering and woes. It is the condition of dwelling on one's sorrows, woes, and misfortunes.
Examples of Self-pity
Self-pity could be expressed through various stages of life. The person indulging in self-pity could experience the following:
• Dwelling on one's past mistakes
• Low self-esteem
• Feeling like a failure
• Doubting the sincerity in other people's complimentary remarks
• Feeling of inability to change
• Inability to do away with past bad experiences
• Feeling that life is not fair to oneself
• Looking for sympathy
• Feeling unlovable and rejected
• Inability to get easily amused.
• Feeling downcasted and isolated.
How do You Overcome Self-pity in The Bible?
There are many Bible verses that can help someone to come of self-pity whenever one is faced with such situations. The Bible also presents us with the understanding that even Kings could at one time or another other experience conditions associated with self-pity.
King David, for instance, once found himself in a similar situation but he was however able to talk himself out rather than dwelling on it. In Psalm 42, David challenged his soul not to be downcasted.
Psalm 42:5 KJV
Why art thou cast down, O my soul? and why art thou disquieted in me? hope thou in God: for I shall yet praise him for the help of his countenance.-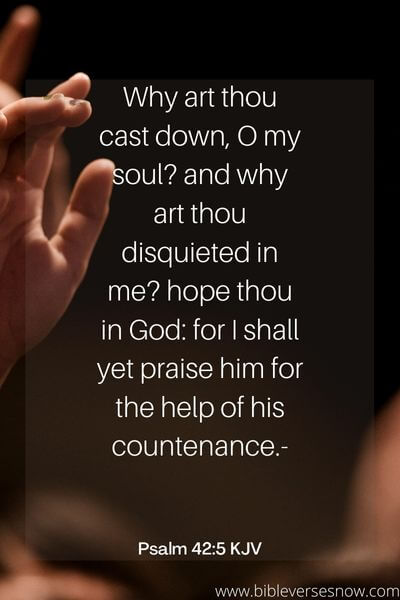 Like king David, we must cheer ourselves up instead of indulging in self-pity. For God, through his Apostles, has forewarned us not to be worried about anything according to Philippians 4:6 we are to be careful about nothing; but in everything by prayer and supplication with thanksgiving let your requests be made known unto God.
Learn to trust in God and utter words of hope like David did in Psalms.
Psalm 42:6 O my God, my soul is cast down within me: therefore will I remember thee from the land of Jordan, and of the Harmonies, from the hill Mizar. The Bible requires we rejoice always instead of being downcast.
Philippians 4:4 KJV
Rejoice in the Lord always: and again I say, Rejoice.-
Since genuine joy and true happiness are heavenly graces we get from the Spirit of God as we walk in spirit and truth and live in the newness of life, genuine joy and true happiness are gifts of grace from our heavenly Father.
Even while He carried the cross, our Savior was able to cry while yet experiencing the fullness of pleasure. Paul exhorts us to rejoice continually while weeping alongside the weeping. Though the world cannot comprehend joy, it is a fruit that the Lord generates within our hearts.
How to overcome self-pity as a Christian
As a Christian, the Bible is the most effective guide on how you can overcome self-pity. You can take the following steps to overcome self-pity as a Christian.
• Call on God.
Psalm 50:15 KJV
And call upon me in the day of trouble: I will deliver thee, and thou shalt glorify me.-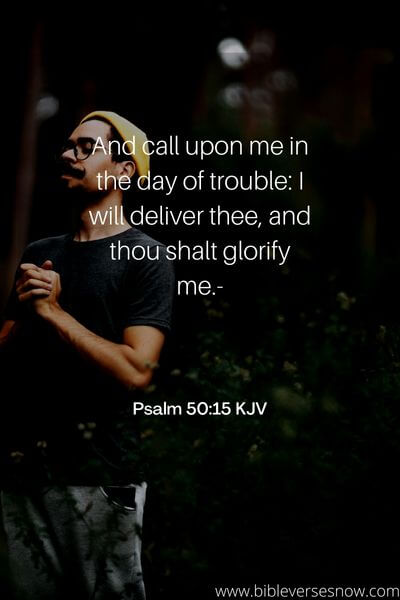 • Seek God first.
Matthew 6:38 KJV
But seek ye first the kingdom of God, and his righteousness, and all these things shall be added unto you.-
• Pray without ceasing
1 Thessalonians 5:17 KJV
Pray without ceasing.-
• Believe in God's assurance.
Matthew 11:28 KJV
Come unto me, all ye that labor and are heavy laden, and I will give you rest.-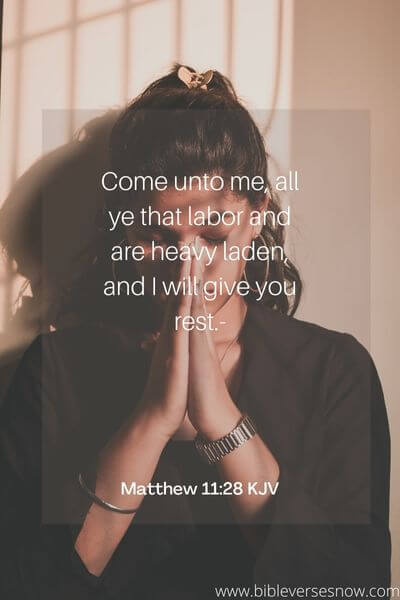 • Trust in God to supply your needs.
Philippians 4:19
But my God shall supply all your need according to his riches in glory by Christ Jesus.-
• Be thankful.
1 Thessalonians 5:18 KJV
In everything give thanks: for this is the will of God in Christ Jesus concerning you.-
As a Christian, one must know that God is closer to us always. He is always ready to answer us and lift us out of every unfavorable situation in life. Giving thanks involves in-season and out-of-season. Praising in advance means thanking God for what he's going to do before He does it, and this is the faith with thanksgiving.
Spiritual signs of self-pity
In the spiritual realm, a person that is indulging in self-pity may exhibit the following.
• Feeling condemned: there are people who feel they have committed grievous sins that could never be forgiven by God. They allow the weight of their sin to push them farther from God.
• Backsliding: backsliding from God's work and the gathering of saints is another spiritual sign of self-pity. Someone who is facing self-pity in the spirit may tend to backslide from everything concerning God's work, absenting self from where the elects gather to worship God.
• Accusation: a spiritual self-downcasted fellow might be tempted to accuse the brethren of favoritism and partiality. He may consider himself not being loved by the brethren thereby withdrawing from them.
• Perpetual Guilt: another spiritual sign of self-pity is the perpetual feeling of guilt. One's inability to live above past mistakes and lack of will to pursue a new and positive course.
• Depression: depression is an effect of self-pity which is also another spiritual sign of self-pity. It is the feeling of failure, unsuccessfulness, and lack of satisfaction in various life endeavors.
What does self-pity mean in the Bible?
The Bible uses various words that are synonymous to pity on different occasions in the Bible. Terms such as compassion, mercy, and loving-kindness could suitably substitute pity as used in the Bible. Therefore, pity means the following in the Bible:
• Compassion: People who are compassionate make extra efforts to ease the physical, mental, or emotional suffering of others and themselves. it is a form of selfless service. Many people believe that compassion is attentive to the emotional aspects of other people's suffering.
Mark 6:34 KJV
And Jesus, when he came out, saw much people, and was moved with compassion toward them, because they were as sheep not having a shepherd: and he began to teach them many things.-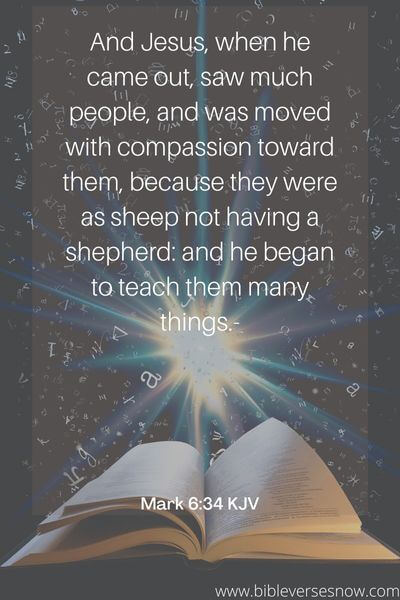 It came after Jesus performed the first act of compassion by imparting the gospel to the populace. He once more demonstrated concern for their bodily requirements. At this point, Jesus doubles a kid's supper of bread and fish to feed thousands of people.
• Mercy: being compassionate and sympathetic over another person's problem that you are moved to help. The Bible goes beyond forgiving and deferring punishment to define kindness. God comforts, heals, lessens pain, and cares for people in need to demonstrate his compassion for the afflicted. He shows mercy and acts out of compassion.
Matthew 5:7 KJV
Blessed are the merciful: for they shall obtain mercy.-
The mercy that is being discussed here is not the same as the nearly unfavorable connotation that the term often has. It tends to place greater emphasis on the sentiment of pity manifesting in deed rather than just in contemplation. To this assertion made by our Lord—that those who extend kindness to those in need will also receive mercy.
• Loving Kindness: Showing mercy and being involved with the grief or misery of another person. For God so loved the world that he benevolently gave His only begotten son. Tender kindness means tender and benevolent affection.
What does Self-pity Say About Someone?
There are many indications of what self-pity signifies about someone indulging in it. These include the following:
• Indulging in self-pity shows that the person believes in an external factor that is influencing or controlling one's life.
• Self-pity tells that the indulgent is leading a lonely life. He is isolating himself or being isolated from people.
• Jealousy: self-pity shows that one is jealous of the progress or successes of other people.
• Hatred: it shows that one hates others for whatever he accuses them of whether it is true or not.
• It shows that the person is covetous, wishing for himself everything owned by others.
What does The Bible say About Feeling Sorry For Others?
There are many blessings in the Bible attached to people who feel sorry for others. In Proverbs, for instance, it is considered a loan to God.
Proverbs 19:17 KJV
He that hath pity upon the poor lendeth unto the LORD, and that which he hath given will he pay him again.-
In his sermon on the mount, Jesus blessed them. They shall obtain the same measure in due time. Feeling sorry for others does not make us superhumans. Its is the humanity in us.
Ephesians 4:32 KJV
And be ye kind one to another, tenderhearted, forgiving one another, even as God for Christ's sake hath forgiven you.-
The Bible recommends that we all be compassionate to others and willing to share other people's burdens.
what does the bible say about self pity
We can employ the concepts found in the Bible to develop self-control and intelligence. One such vice that many individuals battle with is self-pity since it frequently triggers a downward cycle of anxiety, fear, and melancholy. Significant issues in life, such missed chances or incorrect behavior, might result from this.
The Bible wants us to cast our worries on God.  Come to me, all of you who toil and are burdened, and I will give you rest, putting all your worries on Him, for He is concerned about you.
Philippians 4:6 KJV
Be careful for nothing; but in everything by prayer and supplication with thanksgiving let your requests be made known unto God.-
The Bible wants us to be worried about nothing. Despite being addressed to the Philippian church, the idea is valid for all Christians. We frequently forget to pray about our issues when we are stressed or troubled.
Then, when we do pray, we could believe that the only assistance God can provide is for Him to accept our request as we have made it and alter the circumstance.
Psalm 40:1-3 KJV
I waited patiently for the LORD; and he inclined unto me, and heard my cry. He brought me up also out of an horrible pit, out of the miry clay, and set my feet upon a rock, and established my goings. And he hath put a new song in my mouth, even praise unto our God: many shall see it, and fear, and shall trust in the LORD.-
Wait on God for restoration. David's predicament had been so perilous and severe that he likens it to a pit of ruin, a place of hopelessness and great self-pity. But when David prayed to the Lord for assistance, God stepped in and saved him.
He lifted David out of the lonesome, quickly-engulfing abyss, and placed him on a rock. It was a sinful location, yet after David prayed, God delivered him. Sometimes we fall so far into sin that it seems impossible for God to pardon us. The Bible declares that God's hand is not shortened to assist in such self-pity.
What are The Root Causes of Self-pity?
The typical cause of self-pity arises from the feeling of one's misery and failures being caused by an external factor that is beyond the individual's control. Bible examples of such external influence could be seen in the story of Esau and Jacob.
Malachi 1:3 KJV
And I hated Esau, and laid his mountains and his heritage waste for the dragons of the wilderness.-
Secondly, excessive jealousy can also cause self-pity. When one is preoccupied with competition and always comparing one's achievement to other people's own. Once one's successes could not be favourable placed against other people's own then the individual might resort to self-pity.
Loneliness is another cause of self-pity. When one finds self in a lonely State for a long period of time without being busy, one might be tempted to indulge in self-pity as it will appear as if one is rejected by all.