The issue of touching yourself i.e, masturbation is of high concern, especially to young Christians. A lot of people misunderstand how the Bible addresses it.
The following Bible verses, explain what the Bible says about touching yourself, and also make us under if it is a sin or not.
What does the bible say about touching yourself?
When we inquire, "Is touching oneself a sin," we must realize that the Bible has many references to sex. The Bible has a lot to say about sexual sin as well.
The Holy Scriptures contain extensive lists of topics that are too controversial and upsetting to discuss in church. (Leviticus 18:6-23, 19:20, Numbers 5:13, Deuteronomy 22:22–30, and numerous other passages).
Literally, every sort of sexual perversion, from bestiality to insect, is outlawed in the Old Testament.
However, the topic of masturbation is not addressed in the Bible. This does not imply that it is morally acceptable; rather, it simply indicates that one should not claim that Scripture forbids the bodily act in question because it would be untrue.
Mark 9:43
And if your hand causes you to sin, cut it off. It is better for you to enter life crippled than with two hands to go to hell, to the unquenchable fire.-
The Bible here, makes us understand to what extent God hates masturbation (i.e. touching yourself), and also the consequences of doing this.
Masturbation is not and should not be seen in a life of a true Christian to this extent, it is better for you to go to the kingdom of heaven without your hands than go to hell as a sinner.
Anyone who touches himself for pleasure in will be condemned in the unquenchable fire.
James 4:7
Submit yourselves, then, to God. Resist the devil, and he will flee from you.-
As Christians, one way you can stop touching yourself is by submitting totally to God and His will.
When you submit to God you will be able to overcome the devil, and in overcoming the devil, you have overcome sin. Now, the Holy Spirit lives in you.
Being able to stand your ground and resist the devil, will help you to abstain from touching yourself and sinning against God.
Philippians 4:8
And now, dear brothers and sisters, one final thing. Fix your thoughts on what is true, honorable, right, pure, lovely, and admirable. Think about things that are excellent and worthy of praise.-
The act of masturbation is sponsored by our thoughts. As Christians, the Bible is telling us to guide our thoughts by thinking about things that are good, honorable, true, etc.
Occupy your thoughts with those things that are excellent and pleasing to God, those things that will help you fulfil a purpose.
By so doing, you won't have the time to be thinking of such an evil act of touching yourself. and you will begin to excel in all you do.
Ephesians 6:13
Therefore take up the whole armor of God, that you may be able to withstand in the evil day, and having done all, to stand firm.-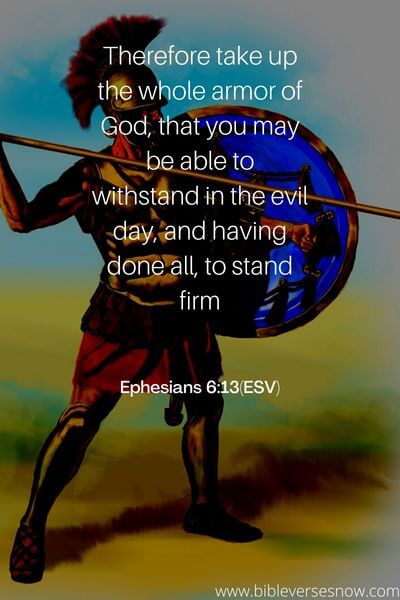 The Bible is against of any form sexual immorality, and touching yourself is one of them.
In this Bible verse, we are encouraged to take up the whole armor of God which will help us overcome the temptation of touching ourselves.
We receive the armor of God by studying the scriptures.
what does the bible say about touching a woman?
The Bible warns against touching a woman whom you are not betrothed to. The Bible describes this as fornication.
It is a sin before God and should not be practiced amongst Christians. Sex is for married couples and hence no two people who are not married to each other should have sex.
1 Corinthians 7:1-2
1 Now concerning the matters about which you wrote: "It is good for a man not to have sexual relations with a woman."

2 But because of the temptation to sexual immorality, each man should have his wife and each woman her husband.-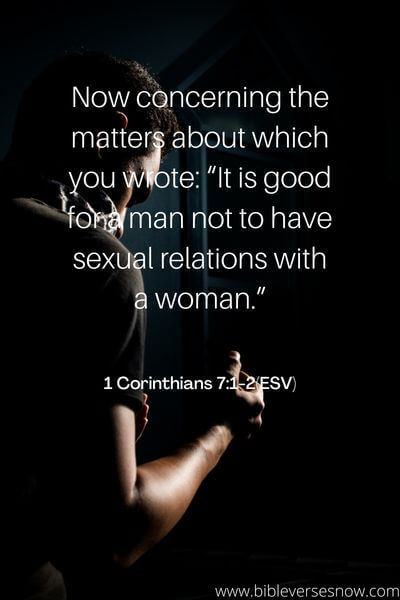 Having any sexual relationship with a woman with whom you are not married is a sin in the sight of God.
The Bible here is telling us to abstain from such immoral acts. To be free from the wrath of God, the Bible advises us to get married to a woman.
The fear of God will guide us to abstain from sexual immorality.
Hebrews 13:4
Let marriage be held in honor among all, and let the marriage bed be undefiled, for God will judge the sexually immoral and adulterous.-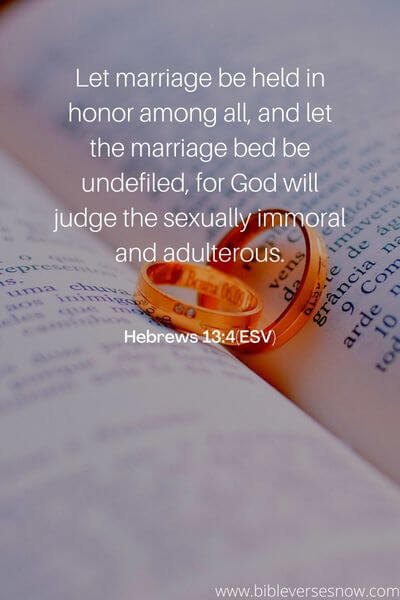 The emphasis of this verse is on precise, doable advice for Christians and the importance of sexual purity.
It is crucial to stress that marriage in the Bible is a committed union that lasts a lifetime. The boundaries of the covenant partnership must be observed when engaging in sexual activity. It is wrong to have sex outside of marriage.
Matthew 5:28
But I say to you that everyone who looks at a woman with lustful intent has already committed adultery with her in his heart.-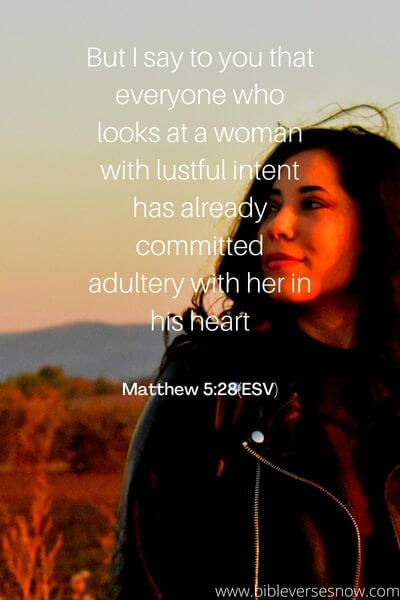 God forbids adultery, He desires His people to have pure as well as good deeds.
Jesus makes us understand that obeying God's command in its intended sense requires more than only abstaining from bodily activities.
In as much as adultery is a sin, lust is a sin, as such, let's guide our thoughts and imaginations from sinning against God.
Ephesians 5:3
But sexual immorality and all impurity or covetousness must not even be named among you, as is proper among saints.-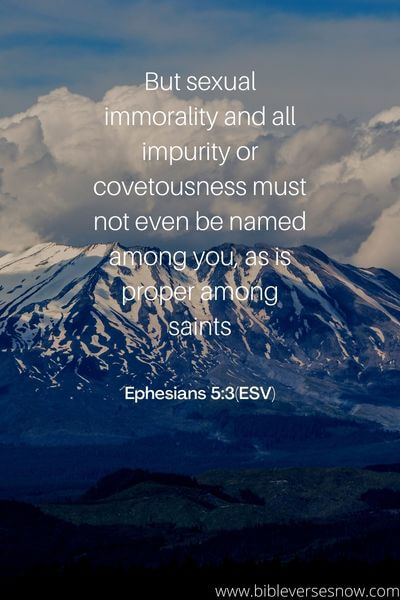 The apostle Paul exhorts Christians to live godly lives in a longer text that includes this verse.
He stresses the significance of abstaining from avarice and other impurities, such as Masturbation. Among the saints, sexual sins are neither justifiable nor acceptable.
Let us endeavor to keep sanity in our words and actions, and be holy just as our heavenly father is Holy.
why is it a sin to touch yourself
It is a sin to touch yourself or masturbate because the Bible states that we should flee from all sexual immorality in 1 Corinthians. 6:13-18.
It is a sin because the Bible tells us that our body is the temple of God and as such, we should keep it Holy as God is holy.
what the bible says about being true to yourself
Staying true to yourself means the ability to be honest and pure just as God created us, God created us in His likeness, hence,  we have to be as He is.
As Christians, we should not be pretentious in character and behavior. Knowing our identity in Christ helps us to stay true to ourselves
Romans 12:2
Do not be conformed to this world, but be transformed by the renewing of your mind. Then you will be able to test and approve what is the good, pleasing, and perfect will of God.-
This Bible verse teaches us more about the kingdom lifestyle, i.e; what is expected of us as  God's children.
Our way of life shouldn't be as the people of this world. Our minds should be renewed so as to help us live life according to God's perfect will.
Philippians 2:3
Do nothing out of selfish ambition or vain conceit. Rather, in humility value others above yourselves.-
God finds delight when we are true to ourselves and humble.
This verse encourages us to show value to others just as God values us and gave up His son for us. Seek for the good of others just as you would want for yourself.
Psalm 1:1
Blessed is the man who walks not in the counsel of the wicked, nor stands in the way of sinners, nor sits in the seat for scoffers.-
For you to stay true to yourself, you have to avoid all forms of wickedness and sin.
Staying true to yourself as a Christian attracts more of God's blessings to you. This also implies living a righteous life.
Galatians 1:10
For do I now persuade men or God? or do I seek to please men? for if I yet pleased men, I should not be the servant of Christ.-
The ability to please God not man shows that you are true to yourself.
In whatever you do, be sure that it is what pleases the Lord and it is also His perfect will for you. Pleasing God makes us become God's worthy servants.
What does it feel like to be touched by God?
It's an emotion similar to being loved, but the source of that affection isn't your friends and family but God.
The feeling of this touch from God happens in diverse ways, it could be through reading your Bible, praying, or even during your time of worship to God.
It could also come as a result of a testimony you heard or answers to your prayers.