As Christians, we know that God has a purpose and a plan for each of our lives, and he has gifted us with specific talents, skills, and passions that we can use to serve others and bring glory to His name.
The Bible helps us understand in Proverbs 18:16 that "A man's gift makes room for him, and brings him before great men."
This means that when we use our gifts and talents to serve God and others, we will be recognized and valued by those around us, and Our gifts will open doors of opportunity and create space for us to grow and flourish.
However, it's important to remember that our gifts are not just for our benefit, as God has given us these talents so that we can use them to bless others and bring glory to His name.
When we use our gifts to serve others and advance His kingdom, we are not only fulfilling our purpose, but we also experience the joy and fulfillment that comes from living a life of service and obedience.
Your Gift Will Make Room for you Bible Verses
A man's gift makes room for him and brings him before the great.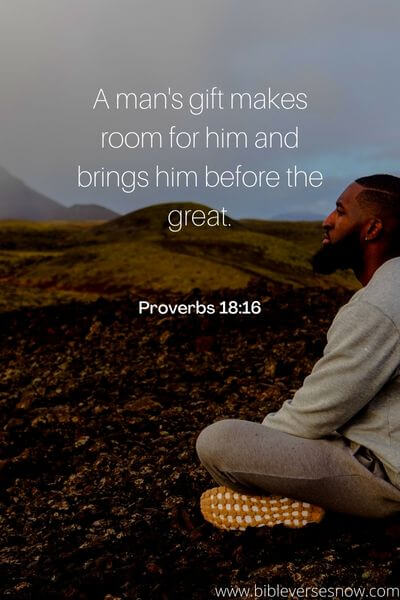 Every good gift and every perfect gift is from above, coming down from the Father of lights, with whom there is no variation or shadow due to change.
The one who exhorts, in his exhortation; the one who contributes, in generosity; the one who leads, with zeal; the one who does acts of mercy, with cheerfulness.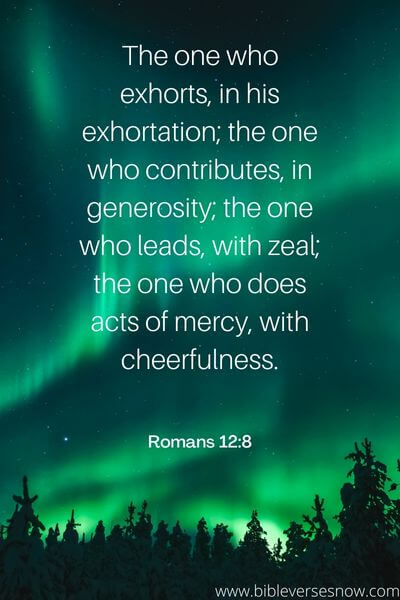 I appeal to you therefore, brothers, by the mercies of God, to present your bodies as a living sacrifice, holy and acceptable to God, which is your spiritual worship.

Do not be conformed to this world, but be transformed by the renewal of your mind, that by testing you may discern what is the will of God, what is good and acceptable and perfect.

For by the grace given to me I say to everyone among you not to think of himself more highly than he ought to think, but to think with sober judgment, each according to the measure of faith that God has assigned.

For as in one body we have many members, and the members do not all have the same function, so we, though many, are one body in Christ, and individually members one of another. …
Do all possess gifts of healing? Do all speak with tongues? Do all interpret?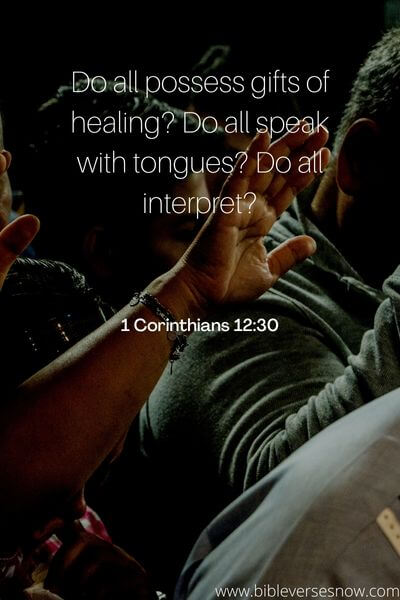 For to one is given through the Spirit the utterance of wisdom, and to another the utterance of knowledge according to the same Spirit,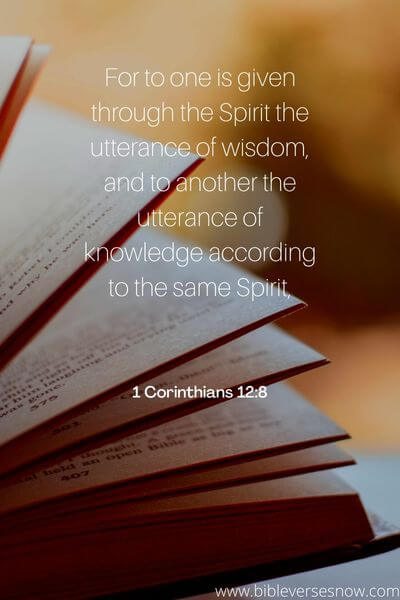 If service, in our serving; the one who teaches, in his teaching;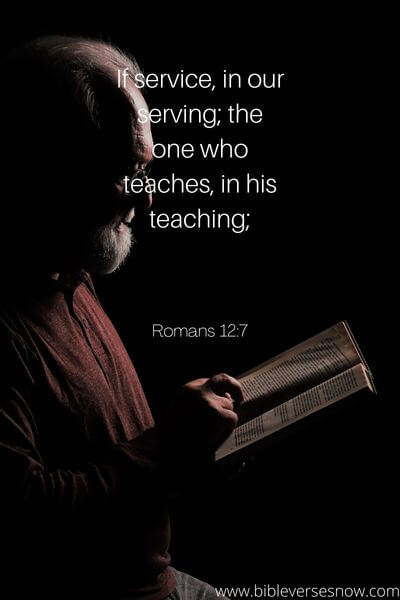 And God has appointed in the church first apostles, second prophets, third teachers, then miracles, then gifts of healing, helping, administrating, and various kinds of tongues.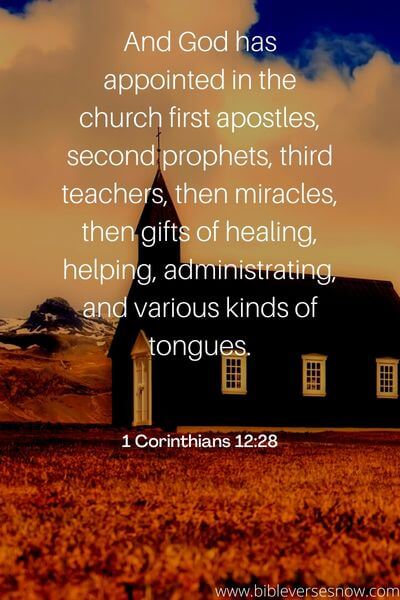 To another faith by the same Spirit, to another gifts of healing by the one Spirit,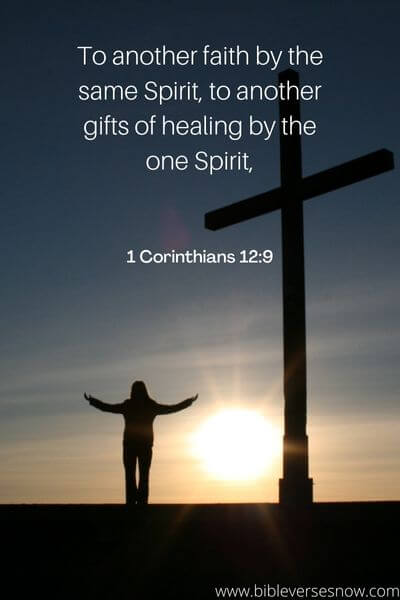 "And it shall come to pass afterward, that I will pour out my Spirit on all flesh; your sons and your daughters shall prophesy, your old men shall dream dreams, and your young men shall see visions.
A bribe is like a magic stone in the eyes of the one who gives it; wherever he turns he prospers.
Thanks be to God for His indescribable gift!
As each one has received a special gift, employ it in serving one another as good stewards of the manifold grace of God.
for the gifts and the calling of God are irrevocable
Since we have gifts that differ according to the grace given to us, each of us is to exercise them accordingly: if prophecy, according to the proportion of his faith;
Now there are varieties of gifts, but the same Spirit.
For by grace you have been saved through faith; and that not of yourselves, it is the gift of God;
For this reason I remind you to kindle afresh the gift of God which is in you through the laying on of my hands.
But to each one of us grace was given according to the measure of Christ's gift.
But to each one is given the manifestation of the Spirit for the common good.
For who regards you as superior? What do you have that you did not receive? And if you did receive it, why do you boast as if you had not received it?
For the wages of sin is death, but the free gift of God is eternal life in Christ Jesus our Lord.
Every good thing given and every perfect gift is from above, coming down from the Father of lights, with whom there is no variation or shifting shadow.
Do not neglect the spiritual gift within you, which was bestowed on you through prophetic utterance with the laying on of hands by the presbytery.
Jesus answered and said to her, "If you knew the gift of God, and who it is who says to you, 'Give Me a drink,' you would have asked Him, and He would have given you living water."
Furthermore, as for every man to whom God has given riches and wealth, He has also empowered him to eat from them and to receive his reward and rejoice in his labor; this is the gift of God.
Behold, children are a gift of the Lord,
The fruit of the womb is a reward.
But earnestly desire the greater gifts.And I show you a still more excellent way.
For God has not given us a spirit of timidity, but of power and love and discipline.
Your Gifts will Make Room for you Meaning.
This means having a unique talent or skill can open up opportunities for you. In other words, when you use your natural abilities and share them with the world, people may start to take notice and offer you chances to grow and succeed. Your gifts can create space to thrive and find your place. 
What God says about your Gift?
This refers to the idea that God has given us unique talents and abilities, commonly called gifts.
The Bible teaches that these gifts are given to us for a purpose and that we should use them to serve others and bring glory to God.
Many verses in the Bible emphasize the concept of spiritual gifts. One of the verses in the Bible, which is in the book of 1 Corinthians 12:4-6, states, "Now there are varieties of gifts, but the same Spirit; and there are varieties of service, but the same Lord; and there are varieties of activities, but it is the same God who empowers them all in everyone."
How do I Discover my Gift?
Discovering your gift or talents can involve exploring your interests, strengths, and passions.
Identify your interests: Start by making a list of things that you enjoy doing. This could include hobbies, activities, or tasks that you find fulfilling.
Such can be achieved through the following ways:
Determine your strengths: These could be skills or abilities you have always excelled at or things people have complimented about you.
Explore new things: This involves considering taking part in things or subjects that interest you or volunteering for a course you care about.
Seek feedback: Ask friends, family, or coworkers for their perspectives on what they think you're good at. Sometimes, others can see things we don't see in ourselves.
Reflect on your purpose: Think about what you want to accomplish in life and what brings you a sense of fulfillment, as your gift may align with your purpose and helps you make a difference in the world.
What is a Gift in the Bible?
In the Bible, a gift refers to a unique ability or talent God has given a person for a specific purpose. This is often used about spiritual gifts given to believers by the Holy Spirit.
Although the concept of gift in the Bible is not limited to spiritual gifts as Apostle Paul wrote extensively about spiritual gifts in his letters to the early Christian churches, where he emphasized that these gifts are given for the common good of the church and are meant to be used to serve others.
Some examples of spiritual gifts mentioned in the Bible include prophecy, healing, teaching, wisdom, faith, etc.
When you operate in your Gift Meaning
Operating in your gift means using your unique talents and abilities to fulfill your purpose and make a difference.
When you operate in your gift, you use the skills and passions God has given you to serve others and make an impact.
Once you have identified your gift, operating in it involves taking action to use it to make a difference. This can bring you a sense of fulfillment and satisfaction and can also positively impact the lives of others.
Your Gift will Bring you Before Kings.
This means that using your unique talents and abilities to serve others and make a difference can open up opportunities for you to connect with influential people and achieve success.
When you operate in your gift with excellence and a servant's heart, people take notice, and your work may catch the attention of leaders in your field or community, who may invite you to collaborate with them or share your expertise.
Over time, these relationships can lead to opportunities to connect with even more influential people and open doors to new experiences.
Your Gift will Prosper You
Using your gift with dedication, commitment, and excellence can help you achieve your goals and financial and personal success.
When you operate in your gift, in providing a service or product that meets the needs of others, you are creating a demand for your gift that can lead to financial prosperity and success.
However, prosperity is not just limited to financial gain as you can employ your gift to activities that bring about personal fulfillment, satisfaction, and joy, which in turn positive difference in the lives of others, bringing about positive change and creating a legacy that lasts beyond your lifetime.