Uncertainty is the lack of clarity or assurance about the outcome of a situation or decision. Uncertainty can arise in various situations and impact individuals and organizations, influencing how they think, feel, and act.
It can lead to fear, anxiety, confusion, and hesitance, as well as more positive feelings of curiosity and excitement.
In order to manage uncertainty, individuals and organizations can reduce ambiguity and create more clarity and security, such as gathering more data or information, developing a contingency plan, or seeking expert advice.
Facing uncertainty as a Christian can be a daunting experience, especially when the situation is out of your control. However, it's important to remember that God is in control and has a plan for you. He knows everything and promises to be with you and guide you through difficult times.
Bible Verse for Uncertainty
Trust in the Lord with all your heart and lean not on your own understanding; in all your ways submit to him, and he will make your paths straight.
So do not fear, for I am with you; do not be dismayed, for I am your God. I will strengthen you and help you; I will uphold you with my righteous right hand.
For God has not given us a spirit of fear, but of power and of love and of a sound mind.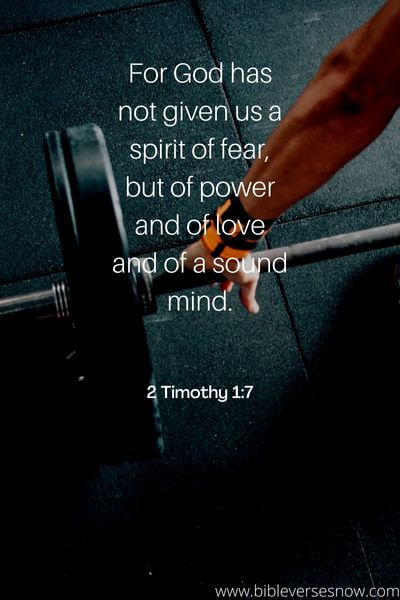 Cast all your anxiety on him because he cares for you.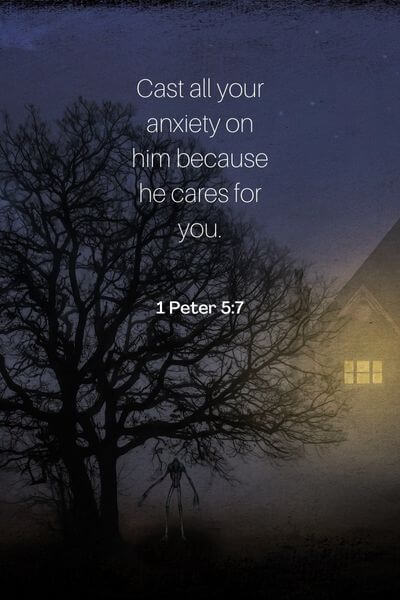 The Lord is my light and my salvation. Whom shall I fear? The Lord is the stronghold of my life of whom shall I be afraid?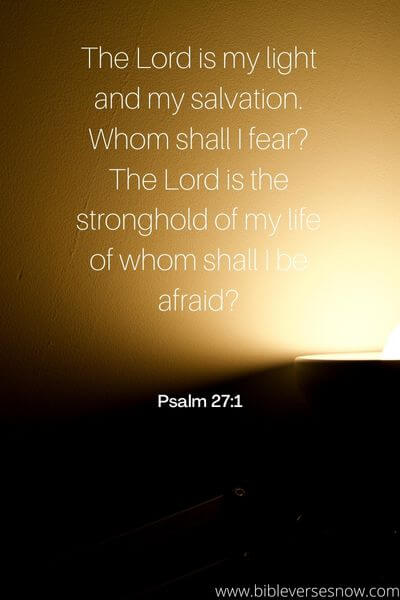 I can do all things through Christ who strengthens me.
When I am afraid, I put my trust in you.
The Lord himself goes before you and will be with you; he will never leave you nor forsake you. Do not be afraid; do not be discouraged.
And we know that in all things, God works for the good of those who love him, who have been called according to his purpose.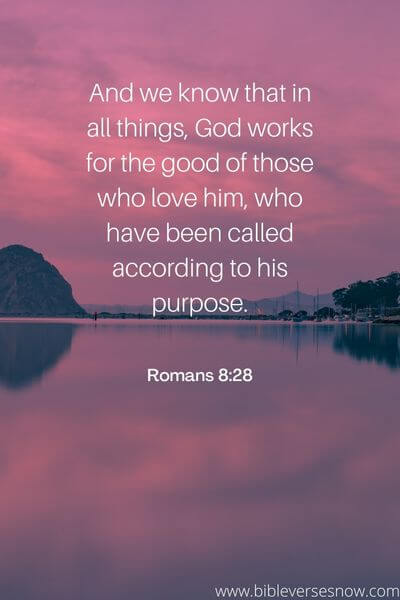 Peace I leave with you; my peace I give you. I do not give to you as the world gives. Do not let your hearts be troubled and do not be afraid.
Scripture for Fear and Uncertainty
God is our refuge and strength, an ever-present help in trouble. Therefore we will not fear, though the earth give way and the mountains fall into the heart of the sea.
Trusting God in Times of Uncertainty Bible Verse
Trust in the Lord with all your heart and lean not on your own understanding; in all your ways submit to him, and he will make your paths straight.
Bible verse for job uncertainty
Do not be anxious about anything, but in every situation, by prayer and petition, with thanksgiving, present your requests to God. And the peace of God, which transcends all understanding, will guard your hearts and your minds in Christ Jesus.
The Lord will guide you always; he will satisfy your needs in a sun-scorched land and will strengthen your frame. You will be like a well-watered garden, like a spring whose waters never fail.
Commit to the Lord whatever you do, and he will establish your plans.
For I know the plans I have for you," declares the Lord, "plans to prosper you and not to harm you, plans to give you hope and a future.
And we know that in all things God works for the good of those who love him, who have been called according to his purpose.
But seek first his kingdom and his righteousness, and all these things will be given to you as well.
The Lord is my rock, my fortress and my deliverer; my God is my rock, in whom I take refuge, my shield and the horn of my salvation, my stronghold.
Therefore do not worry about tomorrow, for tomorrow will worry about itself. Each day has enough trouble of its own.
Blessed is the one who perseveres under trial because, having stood the test, that person will receive the crown of life that the Lord has promised to those who love him.
Be strong and courageous. Do not be afraid or terrified because of them, for the Lord your God goes with you; he will never leave you nor forsake you.
Bible Verses About uncertainty In Relationships
Love is patient, love is kind. It does not envy, it does not boast, it is not proud. It does not dishonor others, it is not self-seeking, it is not easily angered, it keeps no record of wrongs. Love does not delight in evil but rejoices with the truth. It always protects, always trusts, always hopes, always perseveres. Love never fails.
May the Lord direct your hearts into God's love and Christ's perseverance.
Therefore what God has joined together, let no one separate.
Do not be yoked together with unbelievers. For what do righteousness and wickedness have in common? Or what fellowship can light have with darkness?
Above all, love each other deeply, because love covers over a multitude of sins.
Two are better than one, because they have a good return for their labor: If either of them falls down, one can help the other up. But pity anyone who falls and has no one to help them up.
Let us not become weary in doing good, for at the proper time we will reap a harvest if we do not give up.
What Does The Bible Say About Dealing With Uncertainty?
The Bible has plenty to say about dealing with uncertainty. In Matthew 6:25-34, Jesus tells us not to worry about our lives, as God knows we need everything we need.
He encourages us to trust God and not worry about the future, as He has already provided for us.
In Philippians 4:6-7, Paul encourages us to talk to God in prayer and give thanks for all He has given us. He encourages us not to worry, as God will care for us.
In Isaiah 41:10, God tells us not to be afraid and to trust Him, as He will be with us no matter what.
Therefore, the Bible encourages us to trust in God, be thankful for all He has given us, and not be afraid. Though things may be uncertain now, we can be sure that God is with us and will provide for us.
What God Says in Times of Uncertainty?
In times of uncertainty, God offers us hope and reassurance. He is a source of comfort and strength, giving us the faith and courage to face whatever comes our way.
He reminds us that He is with us, no matter what, and will never leave or forsake us. He promises to provide for us and protect us. He gives us the strength to keep going and hopes things can improve.
He encourages us to trust Him and remember that He is all-powerful and all-knowing and has a plan for us. He reminds us that He will always provide us with what we need and that, no matter what, He will never let us go.
Bible Characters Who Faced Uncertainty
The Bible is full of characters who face uncertainty and doubt in their lives, and the stories of these individuals can be a source of strength and comfort in times of trouble. From Abraham and Sarah to David and Esther, these figures demonstrate that faith and courage can help us persevere even in the worst circumstances.
Abraham and Sarah are perhaps the most well-known biblical figures who faced uncertain circumstances. After being promised by God that they would be blessed with a son, the couple endured years of fruitless waiting. In their old age, and despite the apparent impossibility of their situation, they held fast to the promise of a son and did not give up hope.
David is another example of a character who experienced difficult times and doubt. As the newly-anointed king of Israel, he was met with fierce opposition from his predecessor Saul. Despite the extreme odds, David clung to his faith and defeated the Philistine giant Goliath.
Esther is an example of a woman who faced uncertainty. Chosen by the king as his queen, Esther was placed in danger and uncertainty. She courageously stood up for her people, even in the face of death, and ultimately saved them from certain destruction.
The stories of these biblical characters can provide us with strength and courage in times of doubt. They remind us that no matter how difficult the situation may seem, faith and courage can help us to persevere and come out victorious.
Bible Stories About Uncertainty
Noah's Ark (Genesis 6-9)
God instructed Noah to build an ark and fill it with two of every kind of creature because he would flood the world. Noah obeyed, even though he had never seen or heard of a flood. His faith and trust in God were tested, as he did not know when the rain would come or how long the flood would last.
Abraham and Sarah's Journey (Genesis 12-22)
God called Abraham to leave his homeland and go to a new land that God would show him. Abraham had to trust God's guidance and provision, even though he did not know where he was going or what lay ahead. Later, God promised him a son, but it did not come for many years, leaving him and Sarah uncertain and doubtful.
Joseph's Trials (Genesis 37-50)
Joseph faced numerous trials and setbacks throughout his life, including being sold into slavery by his brothers, falsely accused of a crime, and imprisoned. Through it all, he maintained his faith in God, even though he did not know how his story would end.
Job's Suffering (Job 1-42)
Job was a righteous man who faced immense suffering and loss, including his children's death, wealth loss, and a painful illness. Throughout his trials, he maintained his faith in God, even though he did not know why he was suffering or how long it would last.
The Israelites in the Wilderness (Exodus 14-40)
After being led out of slavery in Egypt, the Israelites wandered in the wilderness for forty years. They faced many uncertainties, including where they would find food and water, how they would defend themselves, and when they would finally reach the Promised Land. They had to trust in God's guidance and provision throughout their journey.
Words of Comfort in Times of Uncertainty
In times of uncertainty, it can be difficult to stay positive and motivated. It's important to remember that the current situation will pass and to remain hopeful.
It's also important to focus on the things that are within our control and to take care of ourselves. Self-care is essential and involves taking time to do things that make us happy, whether reading, watching a movie, talking to a friend, or simply walking. Doing so helps to reduce stress and maintain a positive outlook on life.
Additionally, it's beneficial to stay connected with those you care about. Reach out to family and friends, and keep up with how they are doing. This helps remind us that we're not alone and are still connected to others, even during times of isolation.
These are just a few things that can help during trying times. It's important to stay positive, care for ourselves, and remain connected to those we love.