Being on fire for God is about having a passionate desire to fulfill God's will. It is about living a life that is fully devoted to God and to His purposes.
To be on fire for God is to take risks and to be willing to go beyond our comfort zones to serve Him. It is about being willing to put all of our efforts into following His will, no matter what obstacles may come our way.
It is the willing surrender of ourselves to God and living life with an understanding that He is in control.
Being on fire for God means not being afraid to take a stand and make a difference in the world, despite the opposition. It is being willed to go the extra mile and to do whatever it takes to bring glory to God.
It is about being courageous, having faith, and trusting that God will provide. Being on fire for God is to go beyond what we can do on our own and to rely on Him for strength and guidance.
Bible Verses About Being on Fire for God
1 Corinthians 15:58
Therefore, my dear brothers and sisters, stand firm. Let nothing move you. Always give yourselves fully to the work of the Lord, because you know that your labor in the Lord is not in vain.-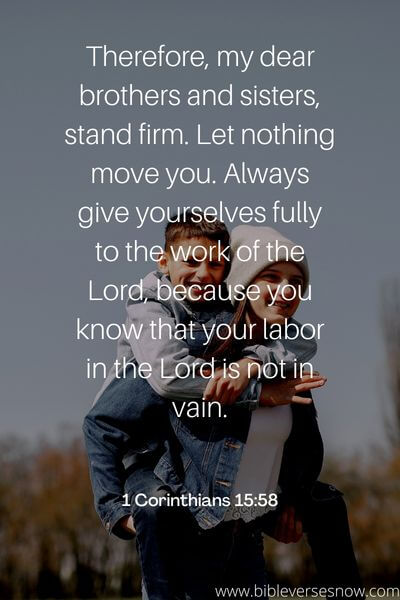 No matter what the situation may be, we are commanded to hold fast and not waver in our faith. Even when we don't see the fruits of our effort, we must continue to work for the Lord and serve Him with joy and zeal. Even though we don't see the benefits right away, our faith is rewarded and our work is not in vain.
God assures us that our efforts will be fruitful if we persevere and keep on serving Him. This verse serves as a reminder that no matter how difficult or time-consuming our effort may be for God, it is not in vain.
Romans 12:2
Do not be conformed to this world, but be transformed by the renewal of your mind, that by testing you may discern what is the will of God, what is good and acceptable and perfect.-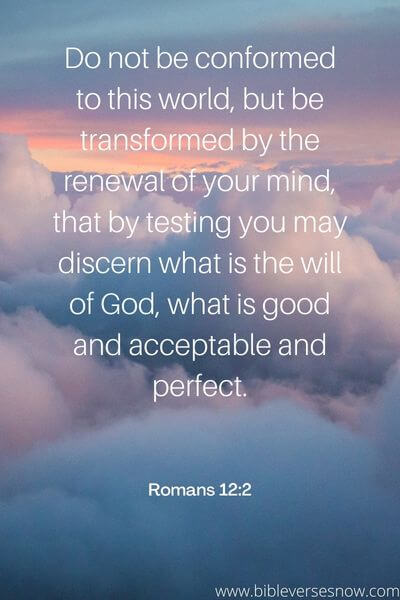 This verse reminds us as Christians that our primary focus should be on what God desires for us and not on what the world wants us to do.
Being "on fire for God" means having a passionate love for and dedication to God, and it is important to not let worldly influences hinder that.
Keeping Romans 12:2 in mind can help us stay focused on the will of God and on our commitment to living out His perfect plan.
Hebrews 13:1-2
Keep on loving each other as brothers and sisters. Do not forget to show hospitality to strangers, for by so doing some people have shown hospitality to angels without knowing it.-
This passage implies that one should be generous and kind to all people, regardless of whether or not they share the same faith.
Furthermore, it is important to be open-minded and welcoming towards strangers, as they may be a divine messengers sent from God.
Additionally, it is essential to show love, compassion, and hospitality towards others, as this is a sign of true faith.
Ultimately, by being on fire for God, one should remember to be merciful and accepting of all people and to share God's love with the world.
What is the Meaning of Being on Fire for God?
"Being on fire for God" is a phrase that means to have a passionate and intense love and devotion for God, to the point where it motivates and inspires one's actions and decisions.
It often involves a strong desire to live a life that glorifies God and to share one's faith with others. This expression is used in various religious contexts and is often associated with religious zeal and fervor.
It entails having a passionate devotion to God's presence that springs from a heart filled with the Lord Himself.
While Moses even wished to see God's face in the days of Abraham and other prophets, we now have God WITHIN US. In our hearts, the fire of God is burning.
Additionally, as we pray in the
Holy Spirit
, the fire is fanned and grows brighter, eventually consuming everything that is not of God.
Keep the Fire Burning Bible Verse
1 Thessalonians 5:19
Do not quench the Spirit.-
This verse is often interpreted as a call to maintain one's spiritual enthusiasm and passion, and to avoid allowing it to fade or be suppressed.
The "fire" in this verse is often seen as a symbol of the Holy Spirit, and the idea is that one should strive to keep their spiritual fervor and zeal alive and active, rather than letting it die down or be extinguished.
1 Timothy 4:14
Do not neglect the gift you have, which was given you by prophecy when the council of elders laid their hands on you.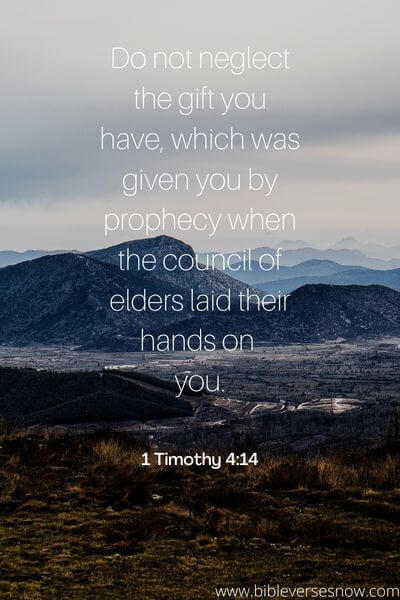 This verse is often interpreted as a call to maintain and nurture one's spiritual gifts and talents and not let them become dormant or unused.
By extension, it can be seen as a reminder to keep one's faith and love for God strong and active and to continue to serve and glorify God in one's daily life.
Matthew 5:16
Let your light so shine before men, that they may see your good works and glorify your Father in heaven.-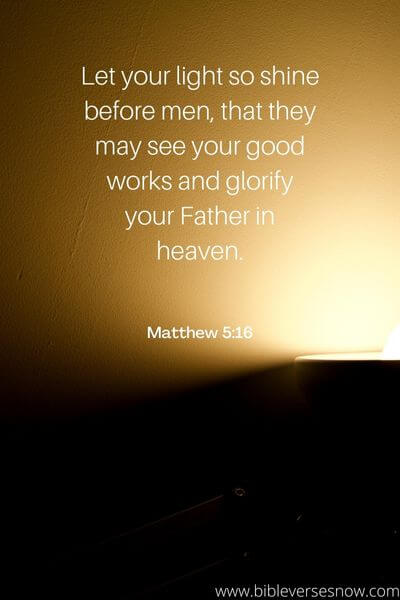 This verse is a call to live out one's faith in a visible and tangible way, by doing good works and acts of service that reflect God's love and grace. By letting one's light shine, others are able to see the positive impact of one's faith and may be inspired to seek God themselves.
It can be seen as a reminder to keep the fire of one's faith burning brightly so that it can be a source of hope and inspiration to others.
Having a Heart on Fire for God
The desire to serve and be devoted to God comes from deep within your heart. It is a fire that can never be extinguished, no matter the circumstances or how much time passes.
It is a feeling that grows and strengthens each day, slowly but surely consuming you until it is all-encompassing.
The longing to be closer to God is a powerful emotion. It moves you to action and helps to guide your decisions.
This burning passion can be so strong that it sometimes becomes a burden, as you search for ways to put your faith into practice.
You may find yourself questioning why God has chosen you, but such questions come from a place of humility and respect for God's will.
The love for God is a sacred flame that can never be put out. It is a flame that warms your soul and fills you with light. It is a comfort in times of darkness and a joy in moments of happiness.
Even when the fire is low, it never completely leaves you. God is always there, and so is your desire to serve Him.
Verses About Fire in Your Heart
2 Timothy 1:6
For this reason I remind you to fan into flame the gift of God, which is in you through the laying on of my hands.-
This verse encourages us to keep the fire of one's faith burning brightly. Just as a small flame can be fanned into a larger fire, so too can the initial spark of faith be nurtured and strengthened into a deep and abiding love for God.
By fanning the "gift of God" into flame, one can deepen one's relationship with God and experience the fullness of God's grace and love.
Romans 12:11-13
Never be lacking in zeal, but keep your spiritual fervor, serving the Lord. Be joyful in hope, patient in affliction, and faithful in prayer. Share with the Lord's people who are in need. Practice hospitality.-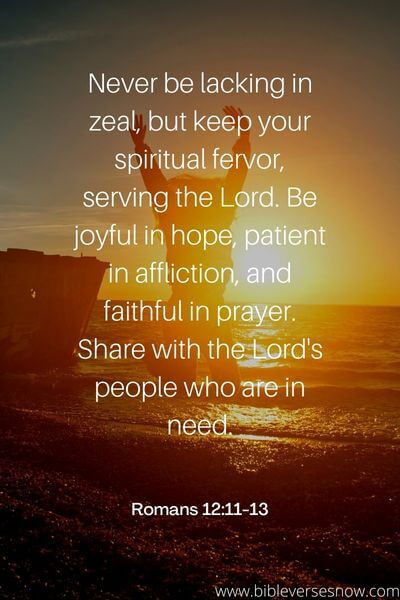 The verse encourages Christians to be zealous and fervent in their faith, to serve the Lord joyfully, to be patient and faithful in times of hardship, to pray diligently, and to share their resources with others who are in need.
These actions are seen as expressions of a heart that is on fire for God, and as ways to keep the fire of one's faith burning brightly.
By serving others and putting one's faith into action, Christians can demonstrate the love and compassion of God in a tangible way and can be a source of inspiration to others.
Walking in the fire of God
The fire of God is a powerful metaphor for transformation, for burning away the impurities that cloud our vision and keep us from discovering our true selves.
Within the fire of God, we can find strength, courage, and the divine spark of creativity that allows us to go beyond our current limitations and reach for greater heights.
The metaphor of walking through the fire of God can evoke many different images, from the intensity of a volcanic eruption to the serenity of a sunset.
It is both a struggle and a liberation, a voluntary descent into the depths of ourselves and a chance to rise up to the light of a better future.
The heat of the fire can be a challenge, but it is also an opportunity to find the courage to keep moving forward, take risks, and push ourselves so that we can ultimately be rewarded.
The fire of God is a test of faith, a reminder that our vision can be blocked by fear and doubt. It is a call to embrace our courage and continue to strive forward, to burn away the obstacles in our path and blaze a new trail toward our dreams.
In the fire of God, we can find the strength to leave behind our old selves and become the best versions of ourselves that we can possibly be.
On Fire for God Sermon
We must comprehend what God's fire is. The definition of fire in the natural world is combustion or burning, which is the chemical reaction of compounds with airborne oxygen to produce intense light, heat, and smoke. Alternatively, a strong desire to spark or produce enthusiasm
Since I believe many churchgoers have prayed for the fire of God, I want to learn about the spiritual and potent implications of it today.
And while we undoubtedly need it, we are unsure about the purpose of our prayers.
Numerous biblical concepts are represented by fire. The fire was used to represent God's holiness. The Bible claims that the entire mount was engulfed in flames as Moses received the 10 commandments on Mount Sinai. 19: Exodus
We learn that fire can stand for God's punishment in Genesis 9 because it was a fire that destroyed Sodom and Gomorrah because of their immorality and sinfulness.
The Bible repeatedly depicts God as pouring fire when he executes judgment. In actuality, those who pass away in the hell do so in a place of suffering.
According to the Bible, there is a pit of unquenchable, eternal fire. Nobody who is acting rationally would want God to punish them with fire.
The Bible's depiction of God's fire serves as a metaphor for God's presence in the church. "A fire shall always be blazing on the altar; it shall never go out," the Bible declares. For the Jews, it represented that God was with them in Leviticus.
God declared, "I will bring a fire to the nation of Israel, and this fire will be unto you for a sign of my presence." He started this fire in the desert as a result.
We are actually calling down God's presence when we ask for his fire. God's presence is truly requested when we pray for him to send his fire. Lord, we need your fire, we pray.
We're not claiming that your opinion is necessary. We're claiming that we require your presence because, if we can only get in your presence, everything will be fine.
All things are possible, mountains must move, and seasons must alter if we can only enter His presence. Therefore, when you ask for God's fire, you are also requesting the Lord's presence.
The New Testament makes clear a third function of God's fire. In the New Testament, God's fire represents His call to duty. John the Baptist discussed the work of Jesus:
Mark 3:11
"I baptize you with water for the purpose of repentance, but He who comes after me is stronger than I, and I am not worthy to bear His sandals. You will be immersed in fire and the Holy Spirit by him.-

Mark 3:11
A miraculous fire descended from heaven on the day of Pentecost in Acts 2, empowering all there to perform service.
A few chapters later in Acts, the church's adversaries had this witness about those Spirit-empowered, on-fire believers, claiming that they had upended the world.