As a Christian, experiencing despair can be a difficult and painful experience, especially when it feels like God is distant or not answering prayers. It is important to remember that despair is a common human emotion, and even the most faithful believers can experience it.
In these moments, it can be helpful to turn to scripture and prayer for comfort and guidance. The Bible offers many verses that speak to despair, reminding us of God's love, faithfulness, and sovereignty. These verses can provide hope and comfort in difficult times, reminding us that God is always with us and that he is in control.
As Christians, we can also find comfort and support in our community of faith. It is important to reach out to fellow believers, share our struggles, and ask for support and prayer. Together, we can encourage one another and help each other through times of despair.
Bible verses about despair
1. 2 Corinthians 4:8
We are pressed on every side by troubles, but we are not crushed. We are perplexed, but not driven to despair
2. Psalm 40:2
He lifted me out of the pit of despair, out of the mud and the mire. He set my feet on solid ground and steadied me as I walked along
3. Psalm 27:13
I would have despaired had I not believed that I would see the goodness of the LORD In the land of the living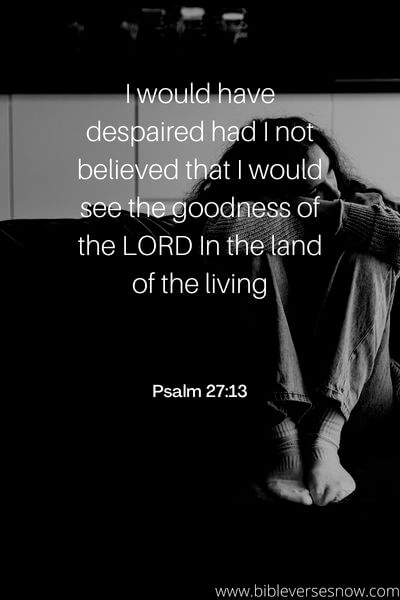 4. Romans 8:35
Who shall separate us from the love of Christ? Shall tribulation, or distress, or persecution, or famine, or nakedness, or peril, or sword?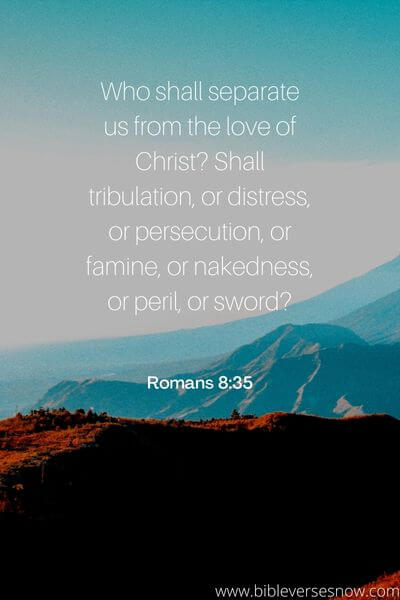 KJV bible verses about despair
5. Psalm 34:18
The LORD is close to the brokenhearted; he rescues those whose spirits are crushed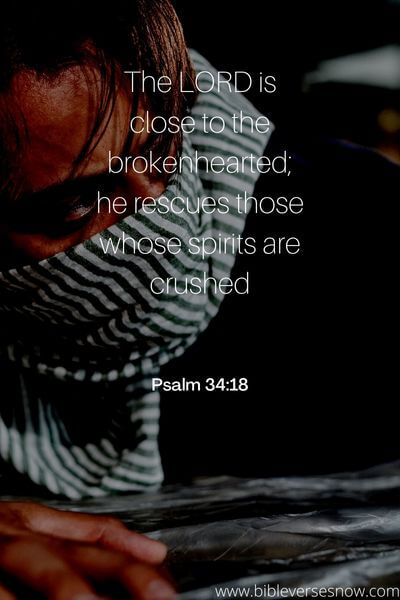 6. Philippians 4:19
And my God will supply every need of yours according to his riches in glory in Christ Jesus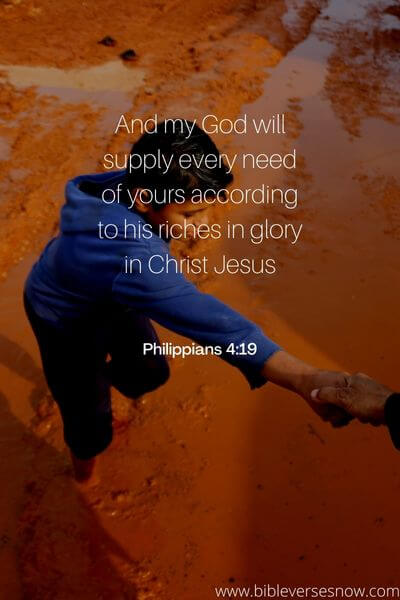 7. 1 Corinthians 2:3
I came to you in weakness and fear, and with much trembling
8. Revelation 21:4
He will wipe every tear from their eyes, and there will be no more death or sorrow or crying or pain. All these things are gone forever.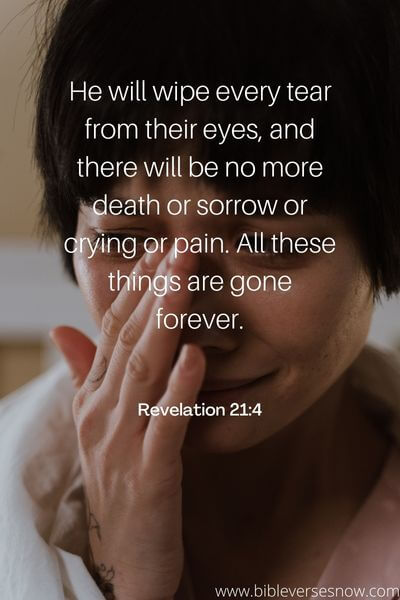 9. Ecclesiastes 2:20
Therefore I turned about to cause my heart to despair concerning all the labor wherein I had labored under the sun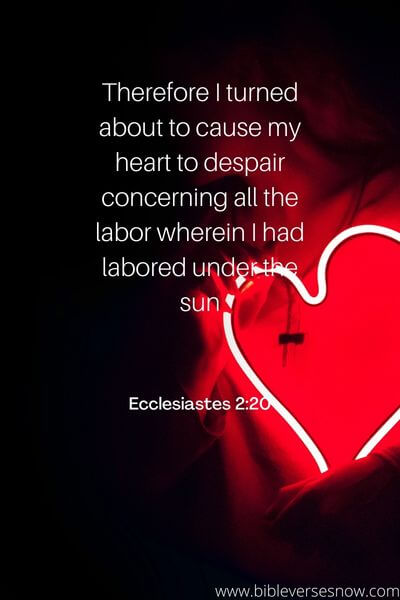 Bible verses to help with despair
10. 2 Corinthians 1:10
He has delivered us from such a deadly peril, and he will deliver us again. On him we have set our hope that he will continue to deliver us
11. Psalm 71:5-6
For You are my hope;
O Lord GOD, You are my confidence from my youth.
By You I have been sustained from my birth;
You are He who took me from my mother's womb;
My praise is continually of You.
12. Hebrews 12:2
looking to Jesus, the founder and perfecter of our faith, who for the joy that was set before him endured the cross, despising the shame, and is seated at the right hand of the throne of God
13. 1 Peter 5:7
Cast all your anxiety on him because he cares for you
14. Hebrews 1:3
And He is the radiance of His glory and the exact representation of His nature, and upholds all things by the word of His power. When He had made purification of sins, He sat down at the right hand of the Majesty on high
What does the bible say about despair
15. Romans 15:13
May the God of hope fill you with all joy and peace in believing, so that by the power of the Holy Spirit you may abound in hope
16. Revelation 21:4
He will wipe every tear from their eyes, and there will be no more death or sorrow or crying or pain. All these things are gone forever
17. Jeremiah 29:11
For I know the plans I have for you," says the LORD. "They are plans for good and not for disaster, to give you a future and a hope
18. Psalm 55:22
Cast your cares on the LORD and he will sustain you; he will never let the righteous be shaken
Bible Verses to Fight Despair
19. Psalm 62:1
I wait quietly before God, for my victory comes from him
20. Psalm 27:14
Wait for the LORD; be strong, and let your heart take courage; wait for the LORD
21. Psalm 130:5
I wait for the LORD, my whole being waits, and in his word I put my hope
22. Colossians 3:2
Set your affection on things above, not on things on the earth
23. Philippians 4:19
And my God will supply all your needs according to His glorious riches in Christ Jesus
Bible Verses for Hope in Times of Despair
24. Psalm 25:5
Lead me in thy truth, and teach me: for thou art the God of my salvation; on thee do I wait all the day
25. Exodus 33:14
The LORD replied, "My Presence will go with you, and I will give you rest
26. Deuteronomy 31:6
Be strong and courageous. Do not fear or be in dread of them, for it is the LORD your God who goes with you. He will not leave you or forsake you
27. Isaiah 40:31
But those who hope in the LORD will renew their strength. They will soar on wings like eagles; they will run and not grow weary, they will walk and not be faint
28. 2 Corinthians 4:16
Therefore we do not lose heart. Though our outer self is wasting away, yet our inner self is being renewed day by day
Bible verses for Depression and Hopelessness
29. Deuteronomy 31:8
The LORD himself goes before you and will be with you; he will never leave you nor forsake you. Do not be afraid; do not be discouraged
30. Exodus 33:14
Come to Me, all you who are weary and burdened, and I will give you rest
31. Psalm 34:19
Many are the afflictions of the righteous, but the LORD delivers him out of them all
32. Matthew 11:28
Come to Me, all you who labor and are heavy laden, and I will give you rest
33. Psalm 34:17
The LORD replied, "My Presence will go with you, and I will give you rest
In Times of Despair Meaning
"In times of despair" is a phrase that refers to moments of great difficulty or hardship. It suggests that it can be easy to feel overwhelmed, discouraged, or hopeless during such moments.
However, the phrase also implies that there is a way to find hope and comfort even during difficult times.
The meaning of "in times of despair" can vary depending on the context in which it is used. For example, it might refer to personal struggles, such as losing a loved one or dealing with a severe illness.
Alternatively, it might refer to broader social or political issues, such as economic hardship or global crises.
Despite the challenges that can come with times of despair, it is possible to find hope and strength through resilience, perseverance, and support from others. This might involve seeking professional help, reaching out to loved ones, or finding ways to connect with others who are going through similar struggles.
"in times of despair" reminds us that even in the darkest moments, there is always a possibility for renewal and growth.
Spirit of Despair
Spirit of Despair" can be understood as a negative force that opposes Christians' hope and faith in God. Despair is seen as a state of hopelessness and discouragement that can lead to a lack of trust in God and separation from His love and grace.
The Bible teaches that despair is not from God but from the enemy, Satan, who seeks to rob people of their hope and faith.
Christianity teaches that in times of despair, believers can find comfort and strength in God through prayer, the reading of Scripture, and fellowship with other believers.
Christians are encouraged to turn to God for help and trust His promises, even during difficult circumstances.
"Spirit of Despair" in Christianity is seen as a negative force that can oppose believers' hope and faith in God. Christians are encouraged to rely on God's strength and to trust in His promises, even in times of despair.
Examples of despair in the Bible
David; 2 Samuel 12:15-23 and 2 Samuel 12:18-33
Elijah; 1 Kings 19:4
Jonah; Jonah 4:3,9
Job; Job 3:1-27
Moses; Exodus 32:32
Despair is a feeling of complete hopelessness or dejection. It is a state of mind where an individual may feel overwhelmed by negative emotions and feel like there is no way out of a difficult situation. As a Christian, there are several ways to overcome despair:
Prayer and meditation
One of the best ways to overcome despair is to pray and meditate. Praying allows you to connect with God, and meditation helps to quiet your mind and find inner peace.
Seek support from other Christians.
Surrounding yourself with other Christians who understand and can empathize with what you're going through can help you feel less alone and provide a support system.
Read the Bible
The Bible is full of stories of people who have overcome difficult situations. Reading the Bible can help to give you hope and inspiration during difficult times.
Practice gratitude
Focusing on what you are grateful for, even during difficult times, can help to shift your perspective and remind you of the good things in your life.
Serve others
Serving others can help to shift the focus away from your problems and give you a sense of purpose and fulfillment.
Seek professional help
Sometimes, it may be necessary to seek professional help from a therapist or counselor who can provide additional support and guidance.
Overcoming despair as a Christian involves turning to God, seeking support from other Christians, finding inspiration in the Bible, and taking practical steps to improve your mindset and well-being.