It's critical to remember that the Bible urges us to be truthful and avoid deception and manipulation. We are called to love people and treat them with respect and kindness, rather than manipulating or deceiving them for our personal gain. Bible verses about manipulation will tell us how to avoid being manipulated scripturally.
Bible verses about manipulation
Manipulation is a technique for influencing someone else's beliefs and actions for your own ends, however, it isn't always in that person's best interests. Naturally, the manipulator would have nothing to gain if you told them everything, but in this case, we're talking about a different kind of circumstance.
Leviticus 25:17
Show your fear of God by not taking advantage of each other. I am the LORD your God.-
This Bible verse makes us understand that manipulation is not a good thing. Although the devil often uses it to trick people, Christians are not expected to control others or exploit their own emotions and thoughts for personal gain using this means.
Christians should rather do what they can to help people out in their lives, whether materially or spiritually as was done by our Lord Jesus Christ.
1 Thessalonians 4:6
And no one should ever violate or exploit his brother in this regard, because the Lord will avenge all such acts, as we have already told you and solemnly warned you.-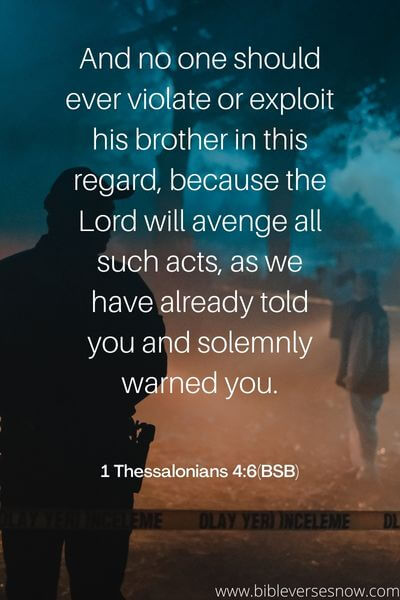 We have been mandated in this Bible portion not to exploit our brothers as the unbelievers do. Living a Christian life isn't about controlling other people to do what you want; it's about loving them and doing your best to lead a good life.
Proverbs 17:5
He who mocks the poor insults their Maker; whoever gloats over calamity will not go unpunished.-
As Christians, it is expected of us to treat the poor with great kindness and not look down on them. Going against this shows disrespect to our maker as stated in this Bible verse because it is He who created both the rich and poor.
God wants us to treat the poor with respect, and manipulation is a way of showing disrespect. We must never forget that we are all sinners in need of God's grace.
Never should we attempt to manipulate someone by using our position or authority and wealth to make them feel bad. Instead, we should demonstrate grace by providing assistance and kindness to the poor.
Proverbs 14:31
Whoever oppresses the poor taunts their Maker, but whoever is kind to the needy honors Him.-
This bible verse holds that Christians shouldn't take advantage of the poor and needy, but rather we should honor God by showing kindness and love to the poor and needy.
The Bible teaches that we should treat the needy with kindness and that God is the only provider of all our needs.
Involving in ungenerous and unloving behavior toward others is not sharing one's wealth with others who are less fortunate than oneself. This happens when a person has a lot of money but does not use it for the benefit of others.
Bible verses about manipulation KJV
Manipulation is abundant throughout the Bible. It's a topic that appears frequently in the Bible, with various verses on the subject. Manipulation occurs when people manipulate and use others for their personal gain, often against their choice.
Leviticus 25:17
Therefore you shall not oppress one another, but you shall fear your God; for I am the LORD your God.-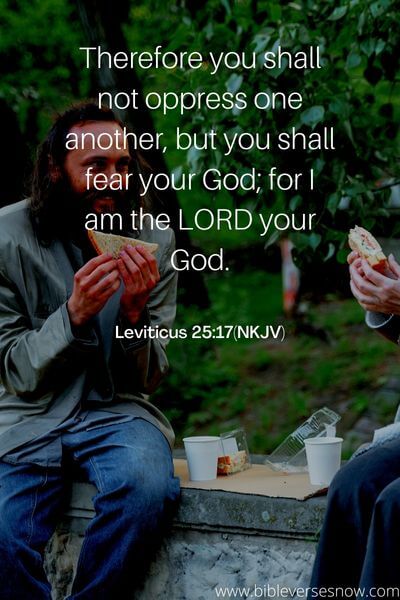 This Bible verse teaches us that it is the fear of God that causes us not to manipulate and oppress one another.
As Christians, we must not oppress those we feel we are superior to but rather the fear of God should guide our attitude to be caring and kind, not using the weaknesses of others to our advantage.
Proverbs 22:22
Do not rob a poor man because he is poor, and do not crush the afflicted at the gate.-
This Bible verse talks about how people manipulate the poor by looking down on them and causing more affliction to them.
As Christians, the Bible warns against such attitude and encourages us to give a helping hand to the poor, being kind and caring towards them.
According to the Bible those who afflict the poor will be punished by God.
Proverbs 22:16
Oppressing the poor to enrich oneself or giving gifts to the rich will surely lead to poverty.-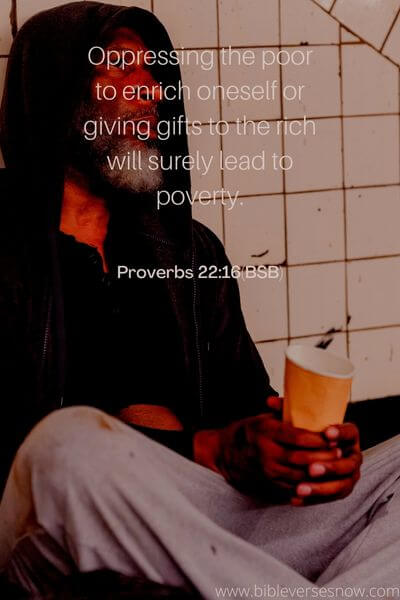 Manipulating or oppressing the poor for your own selfish gain will lead you to become poor too because God is not happy with you.
The Bible tells us that those who oppress the poor and give gifts to the rich only are attracting the wrath of God upon themselves which leads them to poverty.
Proverbs 28:22
A stingy man hastens after wealth and does not know that poverty awaits him.-
This Bible verse makes us understand how dangerous it is to be a stingy man.
Stinginess breeds poverty, according to the Bible. For us to escape being poor, we must learn to be generous and giving especially to the poor.
As Christians, we should note that giving attracts the blessings of God upon us.
Bible verses about manipulating others
Remember, the Bible encourages us to treat others with love, respect, and honesty, rather than manipulating them for our own gain.
We should be able to learn how to cease manipulating people using these.
Proverbs 31:9
Speak up and judge fairly; defend the rights of the poor and needy.-
According to this Bible verse, we are advised not to tamper with justice, show partiality to the poor or favor those who are wealthy.
As genuine Christians, we are encouraged to be fair and honest in our judgment towards both the rich and poor, always defending the rights of the poor at all times.
Luke 6:31
Do to others as you would like them to do to you.-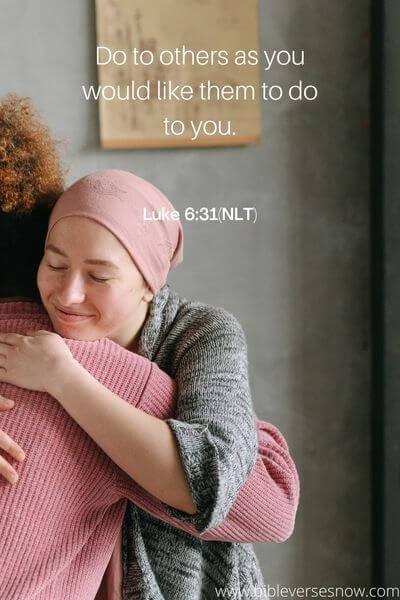 In this Bible verse, we are advised not to manipulate other people because we will also be treated the same way too.
Treat everyone as you would like to be treated, and even more so, treat everyone as God has treated you. Because of the favor you have received, treat others nicely if you wish to get the same nice treatment.
James 2:8
If you really fulfill the royal law stated in Scripture, "Love your neighbor as yourself," you are doing well.-
This Bible verse teaches us the royal law of the scripture as was commanded by Jesus Christ and the benefit we gain from keeping the law.
We must first learn to love ourselves in order to love our neighbor as ourselves. We need to perceive ourselves as God's most treasured children just as God sees us.
Then and only then can we start to perceive others similarly. When we treat our neighbors with the same respect that we treat ourselves, we will always be thinking about what is best for them.
Matthew 7:12
Therefore, whatever you want others to do for you, do also the same for them.-
This Bible verse is commonly known as The Golden Rule of the scripture. Within the Christian community, people talk about love a lot, and for good reason.
Love fuels our actions and attitude toward one another. Whatever we do to others, either good or bad will be reciprocated by them to us too.
Bible verses about using your abilities
It's crucial to remember that we're all called to love and serve one another, rather than using our God-given abilities to control or dominate others.
We are also asked to submit to authority and respect other people's leadership, as long as it does not contradict God's commands.
Ephesians 2:10
For we are God's handiwork, created in Christ Jesus to do good works, which God prepared in advance for us to do.-
As Christians, we must first recognize that we are God's creation and that we were created for a purpose.
One of these purposes is to do every good works which God had already prepared for us as His children.
We must also discover our purpose in Christ Jesus, the reason for our existence, and use our every ability to fulfill our purpose.
James 1:17A
Whatever is good and perfect is a gift coming down to us from God our Father, who created all the lights in the heavens.-
As much as we know that every good and perfect gift comes from God, we must know how to use it in glorifying Him.
Seeking the counsel of God on how to harness these God-given abilities and skill is extremely important.
Proverbs 22:29
Do you see a man who excels in his work? He will stand before kings; He will not stand before unknown men.-
This Bible verse teaches us what it means to be excellent at what we do. As Christians, we must note that diligence is what fuels success. To the glory of God, strive to do whatever work He has called you to, or at least given you the opportunity to do.
Proverbs 12:24
The hand of the diligent shall bear rule: but the slothful shall be under tribute.-
This Bible verse is telling us the consequences of being a lazy man and the benefit of being diligent in what you do.
As Christians, let us not be lazy about the responsibilities and abilities that God has given Us. But, rather let's use these opportunities for kingdom advancement.
Romans 12:6
We have different gifts, according to the grace given to each of us. If your gift is prophesying, then prophesy in accordance with your faith.-
God has blessed each and every individual with a gift. No man is born without a gift from God.
As Christians, discover your own gift from God and use it with wisdom in accordance with God's word which enables you to build your faith.
Bible verses on controlling others
Instead of attempting to control or dominate people, the Bible encourages us to love and respect them. Here are a few Bible scriptures that mention or discuss dominion or control over others:
1 Corinthians 9:12A
If others have this right of support from you, shouldn't we have it all the more?-
God is the greatest authority. Therefore, no man has control over another man. This Bible verse makes us understand that every man has every equal right.
1 Corinthians 1:10
I appeal to you, brothers, by the name of our Lord Jesus Christ, that all of you agree, and that there be no divisions among you, but that you be united in the same mind and the same judgment.-
God is the head and the highest superior over all creation. As such we should submit to Him only.
We should learn to be united and have the same judgments over certain matters, and also we should avoid conflicts and all sorts of divisions.
This entails us submitting to the highest authority which is God.
Exodus 20:16
You shall not bear false witness against your neighbor.-
This Bible verse discourages us from controlling others by bearing false witness against them.
According to the Bible, God hates liars. and those who bear false witness about others will face the consequences of eternal damnation.
Exodus 23:1
You shall not spread a false report. Do not join the wicked by being a malicious witness.-
Most individuals control people by spreading false reports about them
The consequence here is that you tarnish the image of such a person. The Bible is telling us today that we should avoid such practices. Do not conceive a hatred for anyone.
How to deal with manipulators Biblically
There are specific methods you should deal with manipulators rather than shooing them away since they can lead you astray.
Whether they were friends, relatives, or our spouses, we have all encountered manipulative individuals. They are the ones who are adept at pressing our buttons. They might bully, threaten, oblige, criticize, make you feel bad, bribe you, undercut, or fear you. Alternately, they act naive, offer sympathy, and flatter without being sincere. Everything is emotional blackmail.
However, we shouldn't immediately cut off manipulative people from our life. It is our responsibility as Christians to spread the pure grace of God to everyone we encounter. Even an emotional manipulator may understand their error and be saved if they do this.