For young adults, the Bible can provide guidance, wisdom, and inspiration as they navigate life's challenges. Whether facing difficult decisions, struggling with personal growth, or seeking a deeper understanding of their faith, young adults can find comfort and insight in scripture.
This article will explore some of the most meaningful and relevant Bible verses for young adults, offering insights and practical applications to help them on their journey of faith and personal development.
Bible Verses For Young Adults
"Trust in the Lord with all your heart and lean not on your own understanding; in all your ways submit to him, and he will make your paths straight."
"I will instruct you and teach you in the way you should go; I will counsel you with my loving eye on you."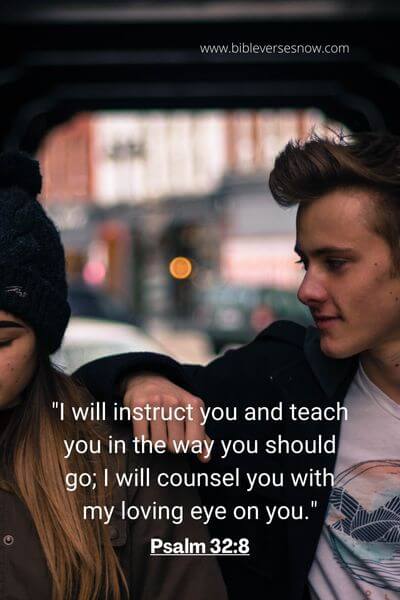 "If any of you lacks wisdom, you should ask God, who gives generously to all without finding fault, and it will be given to you."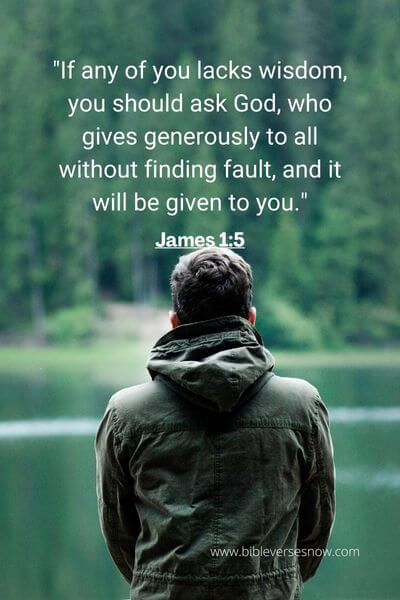 "In their hearts humans plan their course, but the Lord establishes their steps."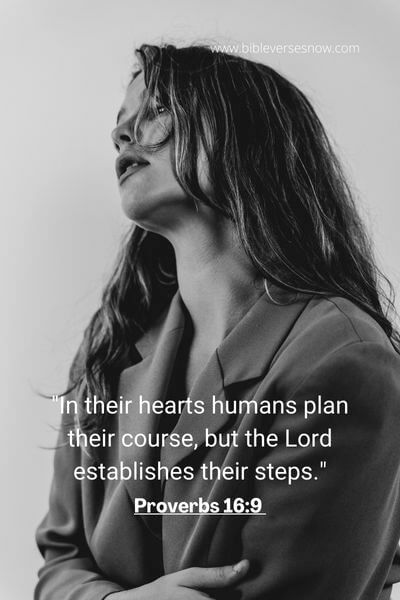 "Your word is a lamp for my feet, a light on my path."
6. Isaiah 30:21
"Whether you turn to the right or to the left, your ears will hear a voice behind you, saying, "This is the way; walk in it.""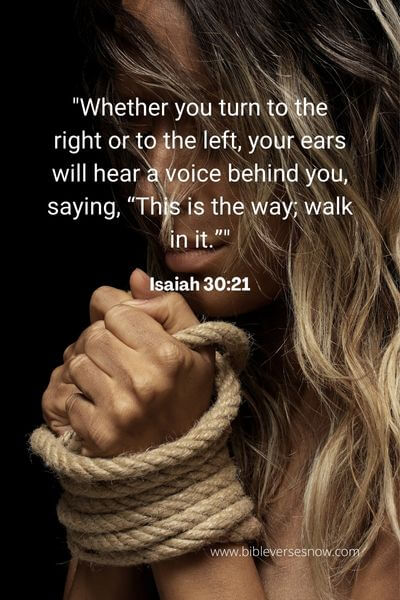 7. Colossians 3:16
"Let the message of Christ dwell among you richly as you teach and admonish one another with all wisdom through psalms, hymns, and songs from the Spirit, singing to God with gratitude in your hearts."
8. Psalm 37:4
"Take delight in the Lord, and he will give you the desires of your heart."
9. Matthew 6:33
"But seek first his kingdom and his righteousness, and all these things will be given to you as well."
10. Proverbs 2:6
"For the Lord gives wisdom; from his mouth come knowledge and understanding."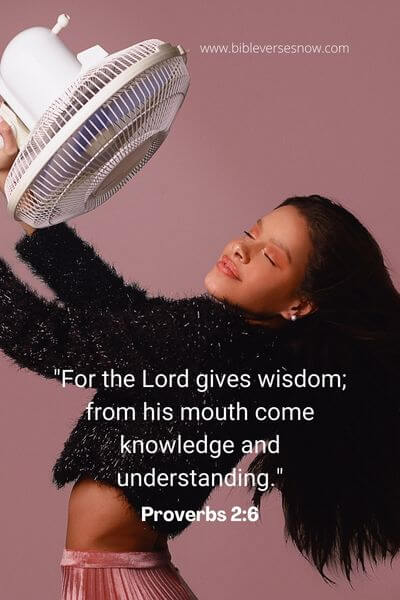 Strengthening faith and spirituality with Bible verses for young adults
11. Hebrews 11:1
"Now faith is confidence in what we hope for and assurance about what we do not see."
12. Matthew 7:7
"Ask and it will be given to you; seek and you will find; knock and the door will be opened to you."
13. Romans 10:17
"Consequently, faith comes from hearing the message, and the message is heard through the word about Christ."
14. Philippians 4:13
"I can do all this through him who gives me strength."
15. Galatians 5:22-23
"But the fruit of the Spirit is love, joy, peace, forbearance, kindness, goodness, faithfulness, gentleness and self-control. Against such things there is no law."
16. Colossians 2:6-7
"So then, just as you received Christ Jesus as Lord, continue to live your lives in him, rooted and built up in him, strengthened in the faith as you were taught, and overflowing with thankfulness."
17. Psalm 34:8
"Taste and see that the Lord is good; blessed is the one who takes refuge in him."
18. 1 Corinthians 16:13
"Be on your guard; stand firm in the faith; be courageous; be strong."
19. Isaiah 40:31
"But those who hope in the Lord will renew their strength. They will soar on wings like eagles; they will run and not grow weary, they will walk and not be faint."
20. 2 Corinthians 5:7
"For we live by faith, not by sight."
Overcoming challenges and adversity with the help of biblical wisdom
21. James 1:2-4
"Consider it pure joy, my brothers and sisters, whenever you face trials of many kinds, because you know that the testing of your faith produces perseverance. Let perseverance finish its work so that you may be mature and complete, not lacking anything."
22. Psalm 46:1
"God is our refuge and strength, an ever-present help in trouble."
23. Isaiah 41:10
"So do not fear, for I am with you; do not be dismayed, for I am your God. I will strengthen you and help you; I will uphold you with my righteous right hand."
24. Romans 8:28
"And we know that in all things God works for the good of those who love him, who have been called according to his purpose."
25. Philippians 4:6-7
"Do not be anxious about anything, but in every situation, by prayer and petition, with thanksgiving, present your requests to God. And the peace of God, which transcends all understanding, will guard your hearts and your minds in Christ Jesus."
26. 2 Corinthians 12:9-10
"But he said to me, "My grace is sufficient for you, for my power is made perfect in weakness." Therefore I will boast all the more gladly about my weaknesses, so that Christ's power may rest on me. That is why, for Christ's sake, I delight in weaknesses, in insults, in hardships, in persecutions, in difficulties. For when I am weak, then I am strong."
27. Psalm 34:17-19
"The righteous cry out, and the Lord hears them; he delivers them from all their troubles. The Lord is close to the brokenhearted and saves those who are crushed in spirit. The righteous person may have many troubles, but the Lord delivers him from them all."
28. Proverbs 3:5-6
"Trust in the Lord with all your heart and lean not on your own understanding; in all your ways submit to him, and he will make your paths straight."
29. Matthew 11:28-30
"Come to me, all you who are weary and burdened, and I will give you rest. Take my yoke upon you and learn from me, for I am gentle and humble in heart, and you will find rest for your souls. For my yoke is easy and my burden is light."
30. 1 Peter 5:7
"Cast all your anxiety on him because he cares for you."
Navigating relationships
31. Proverbs 3:3-4
"Let love and faithfulness never leave you; bind them around your neck, write them on the tablet of your heart. Then you will win favor and a good name in the sight of God and man."
32. 1 Corinthians 13:4-7
"Love is patient, love is kind. It does not envy, it does not boast, it is not proud. It does not dishonor others, it is not self-seeking, it is not easily angered, it keeps no record of wrongs. Love does not delight in evil but rejoices with the truth. It always protects, always trusts, always hopes, always perseveres."
33. Proverbs 31:30
"Charm is deceptive, and beauty is fleeting; but a woman who fears the Lord is to be praised."
34. Ephesians 5:25-28
"Husbands, love your wives, just as Christ loved the church and gave himself up for her to make her holy, cleansing her by the washing with water through the word, and to present her to himself as a radiant church, without stain or wrinkle or any other blemish, but holy and blameless. In this same way, husbands ought to love their wives as their own bodies. He who loves his wife loves himself."
35. 1 Corinthians 7:3-5
"The husband should fulfill his marital duty to his wife, and likewise the wife to her husband. The wife does not have authority over her own body but yields it to her husband. In the same way, the husband does not have authority over his own body but yields it to his wife. Do not deprive each other except perhaps by mutual consent and for a time, so that you may devote yourselves to prayer. Then come together again so that Satan will not tempt you because of your lack of self-control."
36. Colossians 3:18-19
"Wives, submit yourselves to your husbands, as is fitting in the Lord. Husbands, love your wives and do not be harsh with them."
37. Song of Solomon 8:6-7
"Place me like a seal over your heart, like a seal on your arm; for love is as strong as death, its jealousy unyielding as the grave. It burns like blazing fire, like a mighty flame. Many waters cannot quench love; rivers cannot sweep it away. If one were to give all the wealth of one's house for love, it would be utterly scorned."
38. Proverbs 18:22
"He who finds a wife finds what is good and receives favor from the Lord."
39. 1 Peter 4:8
"Above all, love each other deeply, because love covers over a multitude of sins."
40. Genesis 2:24
"That is why a man leaves his father and mother and is united to his wife, and they become one flesh."
Overcoming Temptation
41. 1 Corinthians 10:13
"No temptation has overtaken you except what is common to mankind. And God is faithful; he will not let you be tempted beyond what you can bear. But when you are tempted, he will also provide a way out so that you can endure it."
42. James 4:7
"Submit yourselves, then, to God. Resist the devil, and he will flee from you."
43. Galatians 5:16
"So I say, walk by the Spirit, and you will not gratify the desires of the flesh."
44. Matthew 4:1-11
"Then Jesus was led by the Spirit into the wilderness to be tempted by the devil. After fasting forty days and forty nights, he was hungry. The tempter came to him and said, 'If you are the Son of God, tell these stones to become bread.' Jesus answered, 'It is written: 'Man shall not live on bread alone, but on every word that comes from the mouth of God.'' Then the devil took him to the holy city and had him stand on the highest point of the temple. 'If you are the Son of God,' he said, 'throw yourself down. For it is written: 'He will command his angels concerning you, and they will lift you up in their hands, so that you will not strike your foot against a stone.'' Jesus answered him, 'It is also written: 'Do not put the Lord your God to the test.'' Again, the devil took him to a very high mountain and showed him all the kingdoms of the world and their splendor. 'All this I will give you,' he said, 'if you will bow down and worship me.' Jesus said to him, 'Away from me, Satan! For it is written: 'Worship the Lord your God, and serve him only.'' Then the devil left him, and angels came and attended him."
45. 1 Corinthians 6:18-20
"Flee from sexual immorality. All other sins a person commits are outside the body, but whoever sins sexually, sins against their own body. Do you not know that your bodies are temples of the Holy Spirit, who is in you, whom you have received from God? You are not your own; you were bought at a price. Therefore honor God with your bodies."
46. Proverbs 4:23-27
"Above all else, guard your heart, for everything you do flows from it. Keep your mouth free of perversity; keep corrupt talk far from your lips. Let your eyes look straight ahead; fix your gaze directly before you. Give careful thought to the paths for your feet and be steadfast in all your ways. Do not turn to the right or the left; keep your foot from evil."
47. James 1:12-15
"Blessed is the one who perseveres under trial because, having stood the test, that person will receive the crown of life that the Lord has promised to those who love him. When tempted, no one should say, 'God is tempting me.' For God cannot be tempted by evil, nor does he tempt anyone; but each person is tempted when they are dragged away by their own evil desire and enticed. Then, after desire has conceived, it gives birth to sin; and sin, when it is full-grown, gives birth to death."
48. Romans 12:2
"Do not conform to the pattern of this world, but be transformed by the renewing of your mind. Then you will be able to test and approve what God's will is—his good, pleasing and perfect will."
49. 1 Peter 5:8-9
"Be alert and of sober mind. Your enemy the devil prowls around like a roaring lion looking for someone to devour. Resist him, standing firm in the faith, because you know that the family of believers throughout the world is undergoing the same kind of sufferings."
50. Hebrews 2:18
"Because he himself suffered when he was tempted, he is able to help those who are being tempted."
Conclusion
By studying and meditating on these verses, young adults can find strength, direction, and purpose as they strive to live according to God's plan.
Whether facing difficult decisions, struggling with relationships, or seeking spiritual guidance, the Bible offers timeless truths that can help young adults grow in their faith and become the people God intended them to be.