Empathy is the ability to understand and share the feelings of another person. It is a fundamental human trait that allows us to connect with others, build relationships, and form social bonds.
Empathy involves being aware of other people's emotions, perspectives, and experiences, and responding to them in a way that acknowledges and validates their feelings.
Empathy can be expressed in a variety of ways, such as listening attentively to someone who is upset, offering words of comfort or encouragement, or providing practical help to someone in need.
Empathy is often associated with kindness, compassion, and understanding, and it plays an important role in promoting positive social interactions, conflict resolution, and psychological well-being.
Ultimately, empathy is a reflection of the love of God, and it is a powerful way for Christians to share this love with others and to make a positive impact in the world.
Bible Verses on Empathy
As a father has compassion on his children, so the LORD has compassion on those who fear him;
The LORD is gracious and righteous; our God is full of compassion.
Let your compassion come to me that I may live, for your law is my delight.
Your compassion, LORD, is great; preserve my life according to your laws.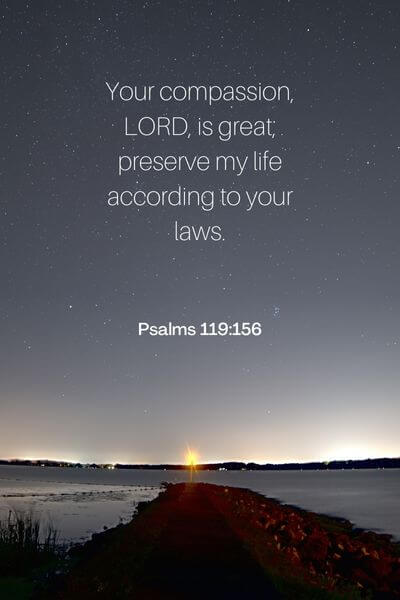 The LORD is good to all; he has compassion on all he has made.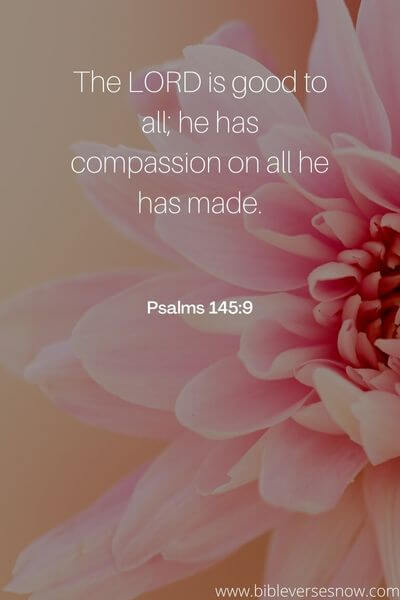 Yet the LORD longs to be gracious to you; therefore he will rise up to show you compassion. For the LORD is a God of justice. Blessed are all who wait for him!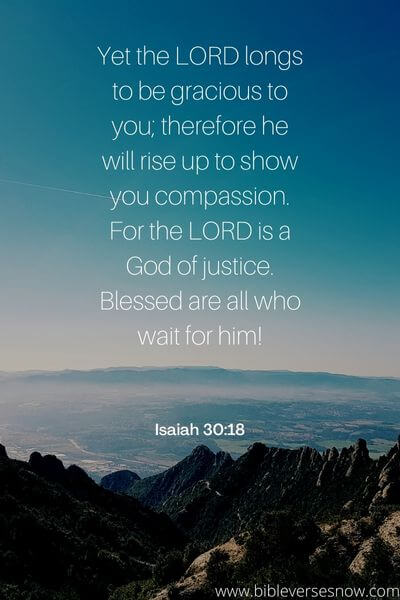 They will neither hunger nor thirst, nor will the desert heat or the sun beat down on them. He who has compassion on them will guide them and lead them beside springs of water.
Shout for joy, you heavens; rejoice, you earth; burst into song, you mountains! For the LORD comforts his people and will have compassion on his afflicted ones.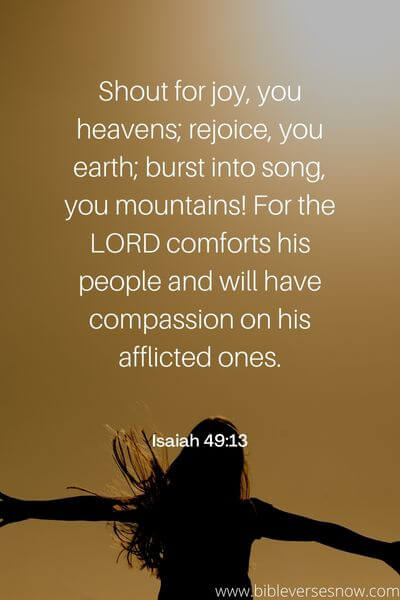 Though the mountains be shaken and the hills be removed, yet my unfailing love for you will not be shaken nor my covenant of peace be removed," says the LORD, who has compassion on you.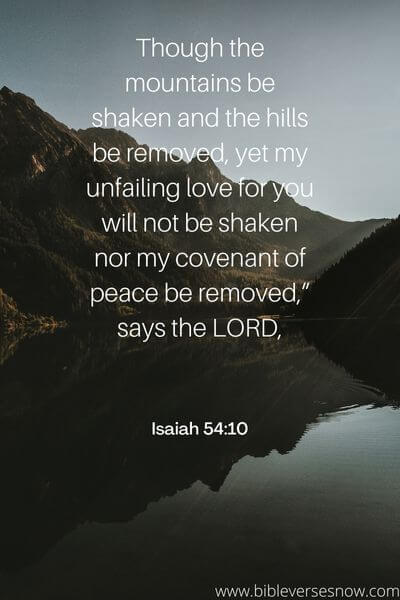 I will tell of the kindnesses of the LORD, the deeds for which he is to be praised, according to all the LORD has done for us— yes, the many good things he has done for Israel, according to his compassion and many kindnesses.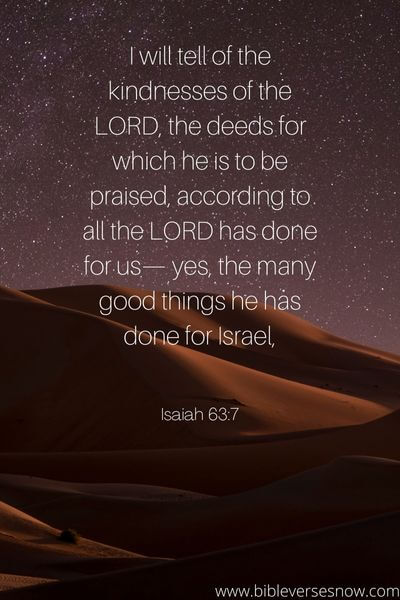 What is Empathy in the Bible
Though he brings grief, he will show compassion, so great is his unfailing love.
And the LORD said, "I will cause all my goodness to pass in front of you, and I will proclaim my name, the LORD, in your presence. I will have mercy on whom I will have mercy, and I will have compassion on whom I will have compassion.
Have mercy on me, O God, according to your unfailing love; according to your great compassion blot out my transgressions.
For he says to Moses, "I will have mercy on whom I have mercy, and I will have compassion on whom I have compassion."
Therefore, as God's chosen people, holy and dearly loved, clothe yourselves with compassion, kindness, humility, gentleness and patience.
What does the Bible say about having Empathy
As you know, we count as blessed those who have persevered. You have heard of Job's perseverance and have seen what the Lord finally brought about. The Lord is full of compassion and mercy.
Praise be to the God and Father of our Lord Jesus Christ, the Father of compassion and the God of all comfort,
who comforts us in all our troubles, so that we can comfort those in any trouble with the comfort we ourselves receive from God.
Therefore if you have any encouragement from being united with Christ, if any comfort from his love, if any common sharing in the Spirit, if any tenderness and compassion,
then make my joy complete by being like-minded, having the same love, being one in spirit and of one mind.
Do nothing out of selfish ambition or vain conceit. Rather, in humility value others above yourselves,
Jesus went through all the towns and villages, teaching in their synagogues, proclaiming the good news of the kingdom and healing every disease and sickness.
When he saw the crowds, he had compassion on them, because they were harassed and helpless, like sheep without a shepherd.
Then he said to his disciples, "The harvest is plentiful but the workers are few.
Ask the Lord of the harvest, therefore, to send out workers into his harvest field."
Praise the LORD, my soul; all my inmost being, praise his holy name.
Praise the LORD, my soul, and forget not all his benefits—
who forgives all your sins and heals all your diseases,
who redeems your life from the pit and crowns you with love and compassion,
who satisfies your desires with good things so that your youth is renewed like the eagle's.
What the Bible says about Empathy
Therefore encourage one another and build one another up, just as you are doing.
And let us consider one another to provoke unto love and to good works: Not forsaking the assembling of ourselves together, as the manner of some is; but exhorting one another: and so much the more, as ye see the day approaching.
God has given each of you a gift from his great variety of spiritual gifts. Use them well to serve one another.
Be happy with those who are happy, and weep with those who weep.
Share each other's burdens, and in this way obey the law of Christ. If you think you are too important to help someone, you are only fooling yourself. You are not that important.
Biblical Verses about Empathy
We who are strong ought to bear with the failings of the weak and not to please ourselves.
Then make me truly happy by agreeing wholeheartedly with each other, loving one another, and working together with one mind and purpose. Don't be selfish; don't try to impress others. Be humble, thinking of others as better than yourselves. Don't look out only for your own interests, but take an interest in others, too.
Try to do what is good for others, not just what is good for yourselves.
Even as I please all men in all things, not seeking mine own profit, but the profit of many, that they may be saved.
Jesus said unto him, Thou shalt love the Lord thy God with all thy heart, and with all thy soul, and with all thy mind. This is the first and great commandment. And the second is like unto it, Thou shalt love thy neighbour as thyself. On these two commandments hang all the law and the prophets.
Bible Verses showing Compassion for Others
As Jesus and his disciples were leaving Jericho, a large crowd followed him.
Two blind men were sitting by the roadside, and when they heard that Jesus was going by, they shouted, "Lord, Son of David, have mercy on us!"……..
For the entire law is fulfilled in keeping this one command: "Love your neighbor as yourself."
Finally, all of you should be of one mind. Sympathize with each other. Love each other as brothers and sisters. Be tenderhearted, and keep a humble attitude.
Be completely humble and gentle; be patient, bearing with one another in love.
This is what the Lord Almighty said: 'Administer true justice; show mercy and compassion to one another. Do not oppress the widow or the fatherless, the foreigner or the poor. Do not plot evil against each other.'
Can a mother forget the baby at her breast and have no compassion on the child she has borne? Though she may forget, I will not forget you! See, I have engraved you on the palms of my hands; your walls are ever before me.
Yet the Lord longs to be gracious to you; therefore he will rise up to show you compassion. For the Lord is a God of justice. Blessed are all who wait for him!
Finally, all of you, be like-minded, be sympathetic, love one another, be compassionate and humble.
Be sympathetic, love one another, be compassionate and humble.
As a father has compassion on his children, so the Lord has compassion on those who fear him. See also: 16 Bible Verses About God's Kindness
Bible Verses God has Emotions
"The Lord did not set His love on you nor choose you because you were more in number than any of the peoples, for you were the fewest of all peoples, but because the Lord loved you and kept the oath which He swore to your forefathers, the Lord brought you out by a mighty hand and redeemed you from the house of slavery, from the hand of Pharaoh king of Egypt
"Since you are precious in My sight,
Since you are honored and I love you,
I will give other men in your place and other peoples in exchange for your life.
The Lord appeared to him from afar, saying,
"I have loved you with an everlasting love;
Therefore I have drawn you with lovingkindness.
When Israel was a youth I loved him,
And out of Egypt I called My son.
Looking at him, Jesus felt a love for him and said to him, "One thing you lack: go and sell all you possess and give to the poor, and you will have treasure in heaven; and come, follow Me."
As a Christian, practicing empathy involves showing genuine concern and care for others and seeking to understand their experiences and perspectives.
This can be done through active listening, expressing empathy in words and actions, and providing practical support to those in need.
It also involves recognizing and challenging injustice and advocating for marginalized or oppressed people.