Bible verses about worrying about the future are scriptures to help you get rid of your worries and be focused on some of your own future prospects. You'll find a selection of passages from the King James Bible and other translations which describes God's promises for our lives and how we should think about our future as Christians, as well as tips & suggestions for dealing with doubts and negative thoughts about the future.
Bible verses about worrying about the future
Thoughts about what tomorrow holds more often than not drive people into anxiety especially considering the fast pace at which the world is changing and the sad news making the headlines.  
Be careful for nothing; but in every thing by prayer and supplication with thanksgiving let your requests be made known unto God. And the peace of God, which passeth all understanding, shall keep your hearts and minds through Christ Jesus.

Philippians 4:6-7 KJV
The bible verses above give so much solace and comfort to believers who are confronted with worrisome circumstances.
They highlight an alternative to embrace whenever we are faced with troubling experiences.
As humans, we can't totally stay above worries as the storms of life come with the dawn of each day.
Worries could come from unrealistic expectations from a boss, lack of finances to meet family needs, disappointments and betrayals from close allies, etc.
While these things are inevitable, God in His wisdom has given us an instruction via His word on how to live a worry free life.
Praying to God might not get things fixed immediately, but most certainly empowers us with hope, wisdom, discernment and strengthen to prevail.
Bible verses about worrying about the future kjv
The devastating impact of worrying is better told than experienced. The fact about worry is that it never gets anything solved, but rather complicated things in most cases.
Food, shelter, clothes, and feeling of insecurity, and inadequacy are some of the sources of worry. Below are the Bible verses that address worry.
Therefore take no thought, saying, What shall we eat? or, What shall we drink? or, Wherewithal shall we be clothed? (For after all these things do the Gentiles seek:) for your heavenly Father knoweth that ye have need of all these things.

Matthew 6:31-32 KJV
God goes by the name Hebrew name Jireh, which translates as provider. This should strengthen man's resolve to depend on God to meet every kind of need.
Bible verses about the future
The future is often full of uncertainty. As believers, we are encouraged to regardless hold unto the word of God. The word of God assures every believer of a consistently brighter future with each passing day.
Take therefore no thought for the morrow: for the morrow shall take thought for the things of itself. Sufficient unto the day is the evil thereof.

Matthew 6:34 KJV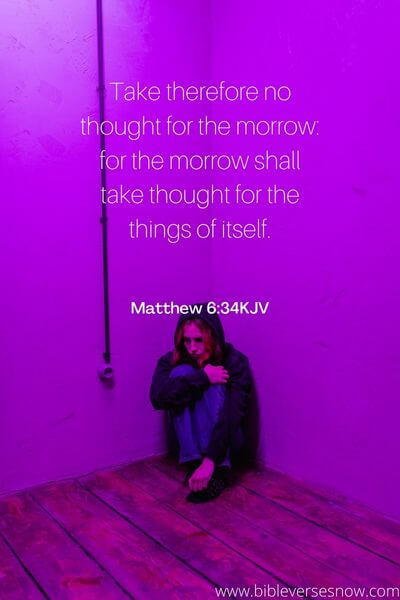 This is a word of encouragement from God that We should not be anxious about the future because as a loving Father, He has already figured out a plan of safety for us.
But the path of the just is as the shining light, that shineth more and more unto the perfect day.

Proverbs 4:18 KJV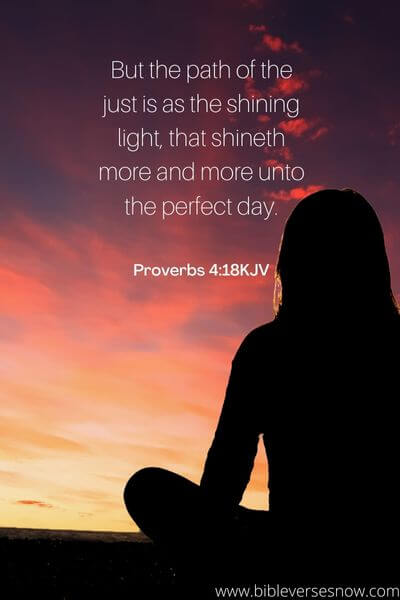 Bible verse about worry and stress
The Word of God provides a template for dominion over worry and stress. Most of the major causes of stress/worry are need-related. Worry and Stress have been proven to have a psychological effect on the human body.
Psalm 37:5 KJV
Commit thy way unto the Lord; trust also in him; and he shall bring it to pass. This scripture serves as a rallying point for Christians going through any form of stress.

Psalm 37:5KJV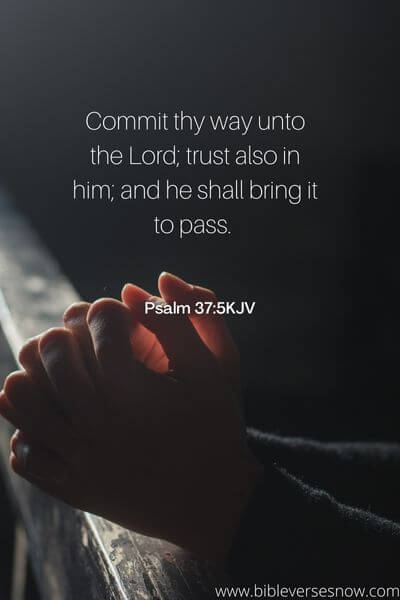 Matthew 11:28 KJV
Come unto me, all ye that labour and are heavy laden, and I will give you rest.

Matthew 11:28 KJV
God puts out a call to everyone facing any form of stress to call on Him for help.
Philippians 4:19 KJV
But my God shall supply all your need according to his riches in glory by Christ Jesus. God can meet every form of need including rest from every stress and worry.

Philippians 4:19 KJV
Depending on God for supply is a good thing to do as a child of God.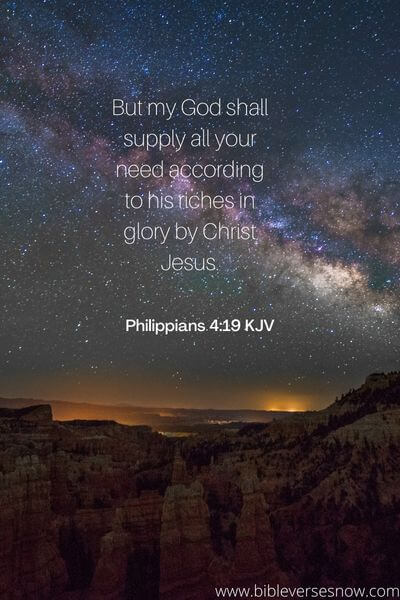 Bible verse about worrying not adding a day to your life
Worry will only reduce one's lifespan. This has been scientifically validated.
Matthew 6:27 AMP
And who of you by worrying and being anxious can add one unit of measure (cubit) to his stature or to the span of his life?".

Matthew 6:27 AMP
The book of Matthew asks a rhetorical question to further butress that worry would rather reduce one's lifespan and quality of life.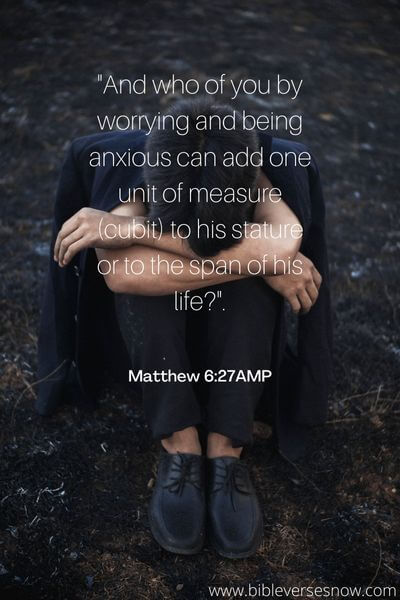 Worry about today bible verse
The Bible in the book advises believer's not to be given to a life of worry, but to cast their care on God. To cast their care on God entails asking God for whatever they desire.
Matthew 7:7 KJV
Ask, and it shall be given you; seek, and ye shall find; knock, and it shall be opened unto you.

Matthew 7:7 KJV
Going to God in prayer is a perfect alternative to living a worrisome life. Christians are expected not to worry regardless of what life throws at them and to see everyday as a perfect gift from God.
James 1:17 KJV
Every good gift and every perfect gift is from above, and cometh down from the Father of lights, with whom is no variableness, neither shadow of turning.

James 1:17 KJV
Christians are expected not to worry regardless of what life throws at them and to see everyday as a perfect gift from God.
Is it a sin to worry about the future?
Biblically, it's not a sin to worry about the future, but the Bible admonishes Christians to guard against it as it is detrimental to health.
The uncertainties of life are enough to lure one into a state of anxiety and worry. However, since worry has not and will never be a solution to any of life's challenges, it's pertinent to heed God's word and enjoy the peace and rest that comes with it.
The book of John 2:1-11 records how in a marriage ceremony, the hosts ran out of wine and were worried. Jesus and His Mother Mary were in attendance. Mary advised the hosts to go to Jesus and whatever He asks them to do they should do exactly.
They acted in obedience and the miraculous took place. The miraculous power of God is always activated in the place of asking. Why worry when you can simply ask?